It was a pretty packed Friday night even for Saguijo: hardly a place to stand up, hardly a place to inhale un-breathed air (or that which has not been tainted with the scent of lukewarm light beer and sizzling sisig).
And as soon as the crowd had gotten wind of who was playing next, the tiny place had somehow been able to fill the room up even more, no longer a tin of sardines, but full on liver pâté—a homogeneous mixture of bopping heads and flailing arms.
They came in one after the other, trying to force their way into the gridlocked Saguijo. Lily and Muriel coming in first, then followed by Kian and the rest of the band. The whole room was pushing towards the stage area—die-hard fans and-slash-or pretentious scenesters who feel that an inch not closer is a missed opportunity.
With an optimistic confirmatory callout for "Ransom Collective" by the host, the crowd went wild with excitement.
The Ransom Collective blitzed onto the local music scene a few years back, bringing with them memorable choruses and beautiful folksy harmonies. The band—fronted by vocalist and guitarist Kian Ransom with Lily Gonzales on keyboard, Leah Halili on bass, Jermaine Choa Peck on percussion, Muriel Gonzales on violin, and Redd Claudio on drums—beelined into indie noteworthiness in a span of a year, never running out of gigs to play and gaining a constant following on social media.
"It was a solo project that turned into a full band once we realized that it was more fun as a band," narrated Kian Ransom, "I was writing stuff on my own; then I met everyone through (Jermaine) and we just stayed together because we have a good sound."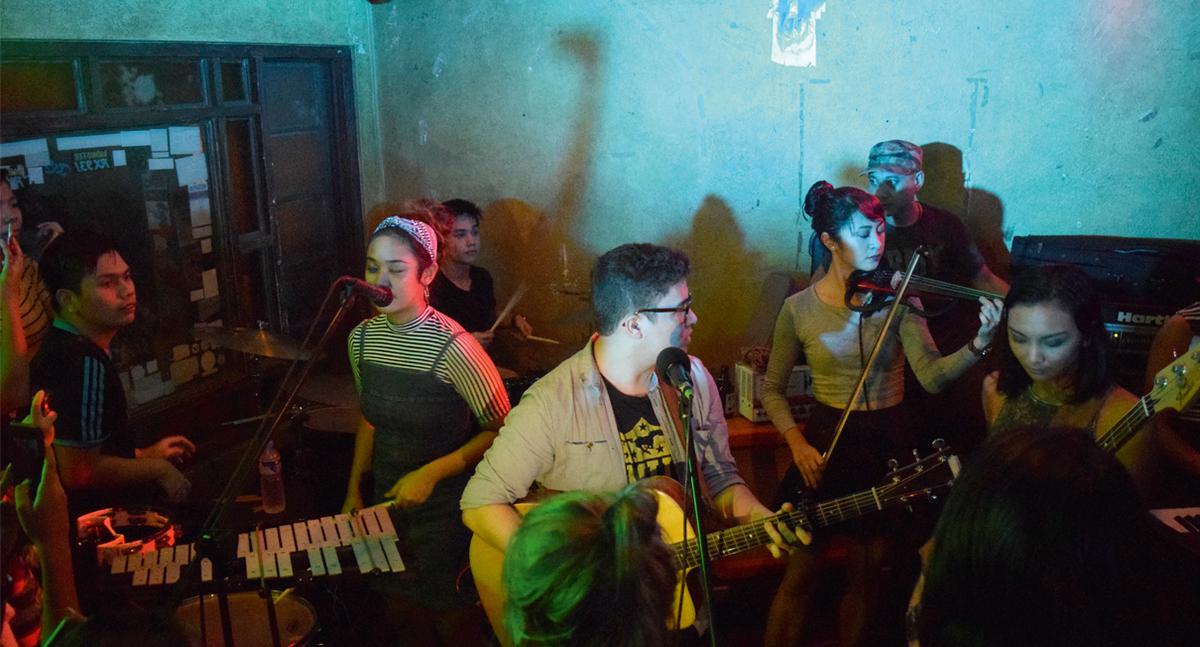 The Ransom Collective fans know today the band was formed in 2013, around August. Within the band's first year and only after a couple of gigs, they were able to secure the win in Wanderband 2014, a contest which got them a spot in the Wanderland Festival line-up of the same year: armed with songs written by Ransom and fleshed out by the band including the breakout hit Fools, supporting international acts like The Drums and Architecture in Helsinki. Citing The Local Natives, Bon Iver, Fleet Foxes, and The Head and the Heart as influences, the band writes relatable indie folk tunes inspired by travel and personal experiences.
"Lyrically, it's inspired a lot about growing up—or life events that are common to people of our generation," Ransom added.
The group rolled out their first major release in 2014 with their debut self-titled EP which now has accumulated more than a million listens on Spotify. The interest has carried over in gigs and social media with the band's official Facebook page having over 20,000 likes.
Outside Saguijo, into suburban Makati, a gang of youth visibly exhausted from the consistent pogoing fueled by very little oxygen inside the crowded bar approached Ransom and other members of the band asking for photographs and complimenting them on their set.
About half an hour went past and kids still kept going in to strike up conversations with members of the band taking swigs of alcohol in between.
"It's always nice to be recognized. Of course we don't expect it, but we appreciate it," said Lily Gonzales on being recognized by people in places outside gigs.
Members of the band all agreed that the way people respond to them have changed since starting out in the local scene.
"It feels good to have an instant connection with a stranger," Ransom added.
The band, in their words, have also expressed a change in how they view being in Ransom Collective, showing more commitment and putting a lot of time and effort into rehearsing and writing music. They have followed up their two-year-old release with a new single earlier this year entitled "Settled."
They plan on closing out the year with a bang: a new single and an accompanying music video debuting over the holidays. The band has also been playing new music during gigs, with members expressing a full album in the works to be released early next year.
"We played a new song today that I don't think anyone has heard of before," said Ransom.
The band, according to Lily Gonzales had to fix some "rough patches" that slowed down their creative process, but added that they are fine and on track to finishing the LP by their self-imposed deadline.
As the night gradually turned old and tiring, the Ransom Collective went on like the fans that saw them play, filled with optimism for the group's future.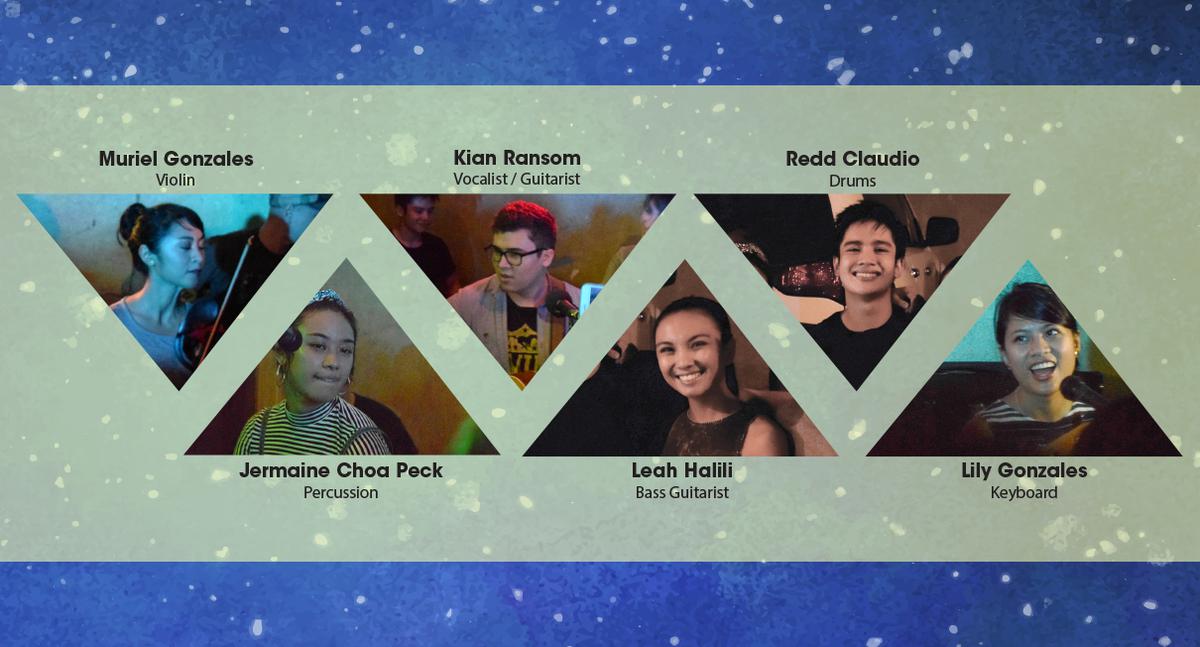 Also published in GADGETS MAGAZINE November 2016 Issue.
Words by Robby Vaflor