For the last four years, the Partakan festival has brought people from all over the country all the way up North, to share an experience of a lifetime with fellow riders. Partakan 2018, starting tomorrow, 28 March, all the way to 1 April, 2018, promises to be even bigger, with more activities, a new venue, and enough fun to last a whole summer season.
Equal parts long ride, party, and fiesta, the Partakan festival takes motoring enthusiasts on both two and four wheels on a multi-stop trip starting at Clark, all the way to this year's venue in Pozo Robo, in Sta. Ana, Cagayan. Along the way, there will be challenges to complete for the Amazing Ride challenge, to further build the kind of camaraderie that can only be formed on the road. Competitors will be vying for prizes at the end of the event.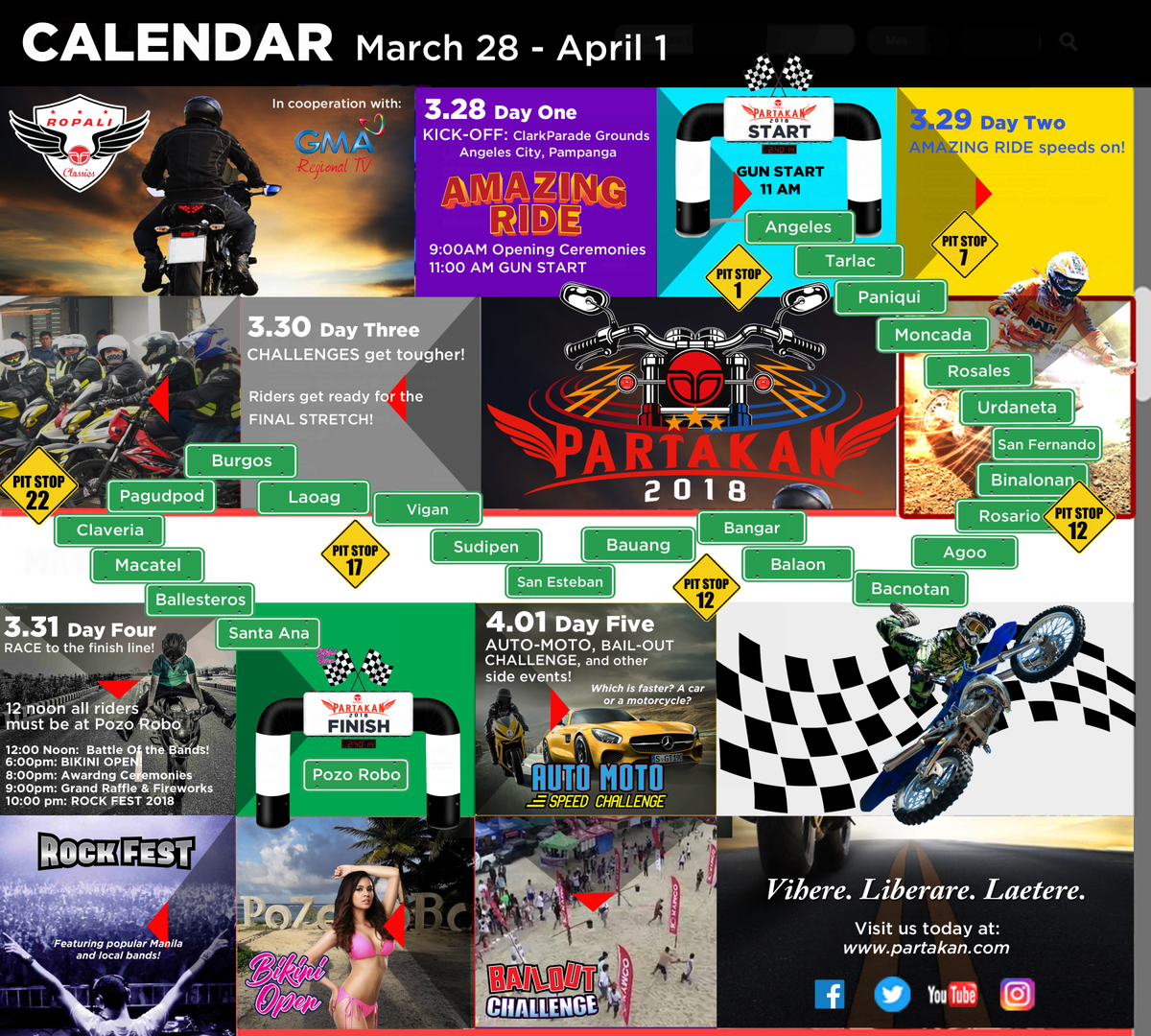 Once at the festival venue, guests will be treated to even more games, such as the Auto Moto challenge, kayaking and obstacle course Bailout Challenge, and the Partakan Bikini Challenge. Participants will also be treated to a Rock Fest which will feature 20 local bands, as they perform for the title of Champion for the 2018 Partakan Battle of the Bands. After the contest, big-ticket acts from Manila will be playing for the standing-room-only crowd.
Those who wish to participate can still register at www.partakan.com, for three days of road-ripping fun and festivities.