The world is getting increasingly connected thanks to technology. You can see a loved one halfway across the globe in an instant, order goods overseas without ever having to leave your couch, or go on a trip from the comfort of your own home.

Here at the Hong Kong Electronics fair 2018, tech is bringing people dour, but in a much more real wry than we've gotten used to. Thousands of vendors from the region are here to present a literal countless number of products to even more buyers from all over the world. If it's some sort of electronic device, accessory, or part, chances are good you'll find it here.

Among all the many varied devices, components, and even toys, there was more consumer tech than I have ever seen in a single place. Need to start an indoor garden? They have that. Feel like ditching your car for an electric bike? Sure, they have that too. Do you need a smart diaper so you can make sure your infant gets instant attention each time they need a change? Yes, even that is covered. It's at once overwhelming, and a huge amount of fun, just going through all the booths and seeing what interesting new thing you can find next. When we were informed that this was the largest B2B expo of its kind, I don't think I took them seriously enough. Floors upon floors of show space, with booths spilling out to the floor of the convention center, and the crowd to match.
Of particular interest was the Startup zone, where some of the freshest ideas I have seen in a long time could be found. Here are some standouts.
Ono, a revolutionary 3D printer that uses your own smartphone to create really complicated objects stood out the most. The USD 99 device takes liquid resin, and solidifies it in the appropriate places to bring your 3D creation to life. It's simple, it's a great intro to the world of 3D printing, and it's absolutely accessible.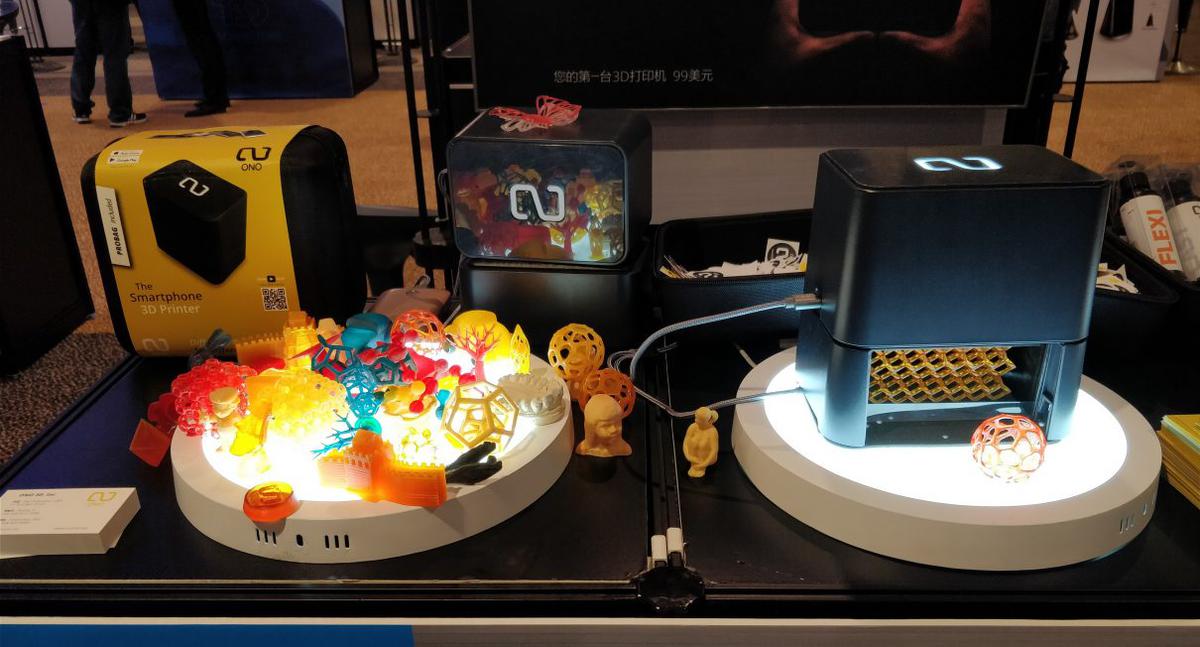 Visual Sonic showed off a speaker that disguised itself as a painting. The flat panel that can be tailored with any work of art you choose, has a speaker embedded behind the print, while remaining thin enough to go up on a wall just like any piece you have at home right now. The wireless speaker can then low-key blast your tunes, while staying classy, and will even support AI assistants in the future.
Not to be outdone by the startups, some Hong Kong companies brought a few innovations to the table. The Hong Kong International Airport showed off its mobile app that does all the usual things, like flight information and translation software for signs, but takes it a step further with augmented reality navigation, and baggage tracking, so you never lose yourself, or your baggage again.
There was also a local robotics company that put together a robot to assist in the menial task of pushing a loaded cart through long, confusing hallways. The autonomous following robot can carry loads up to 1000 KG, and follows its handler, easing the burden of hospice workers, and other service-oriented tasks.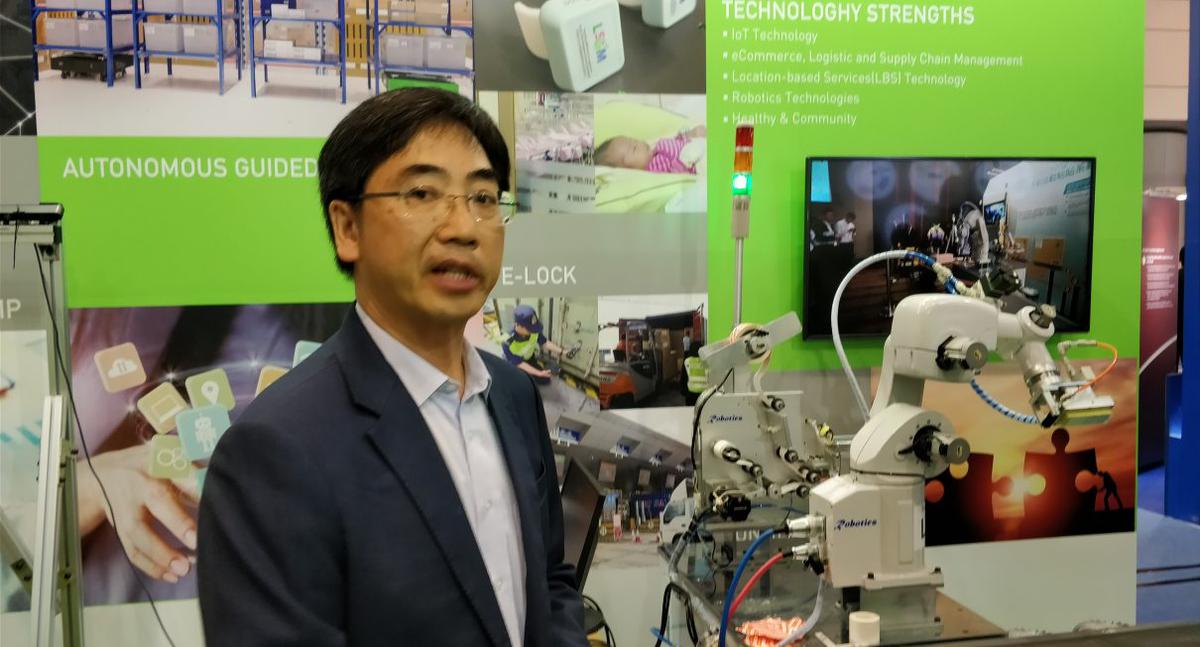 There are worlds more things to see at this year's expo, so stay tuned! We'll get more to you as the trade fair continues!