Bohemian lifestyle came to life during Ginny Guanco's painting exhibit held last September 15 to 24 at the Galerie Y of SM Megamall. The art show consisted of 32 colorful all-female paintings, 26 of which strutted classic boho chic designs that reflect the artist's flower child status during the 70s. The women all have hippie names inspired by the elements, and the exhibit's guests got to meet Aura, Freedom, Lilac, Seagull, Meadow, and Ocean, among others.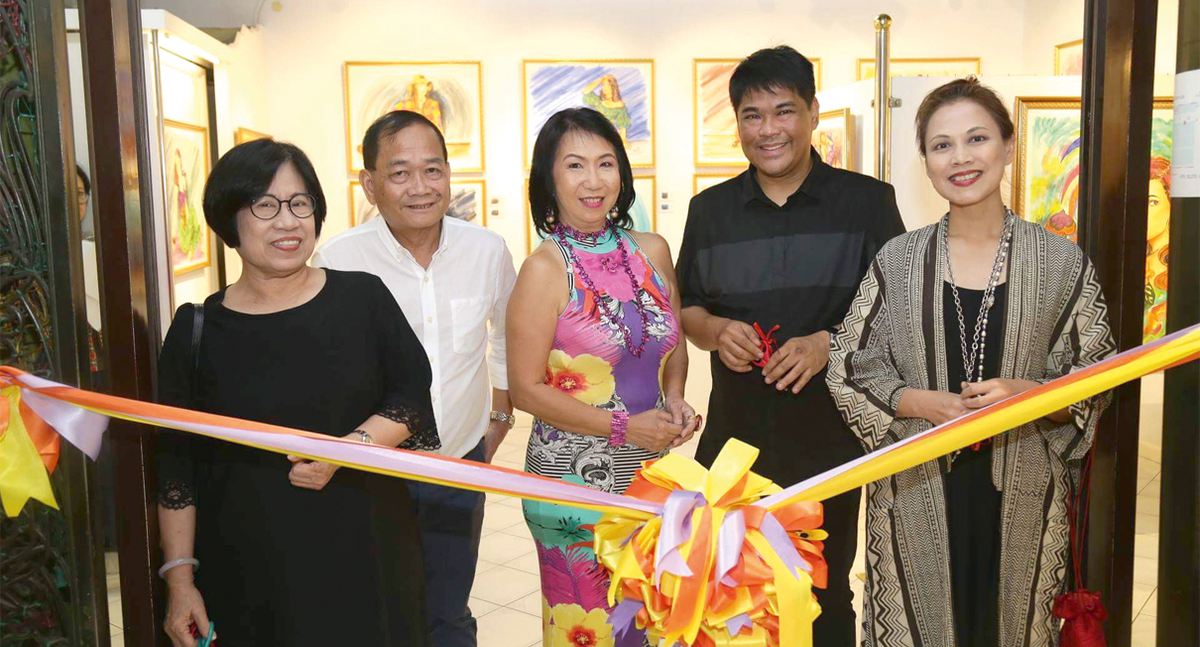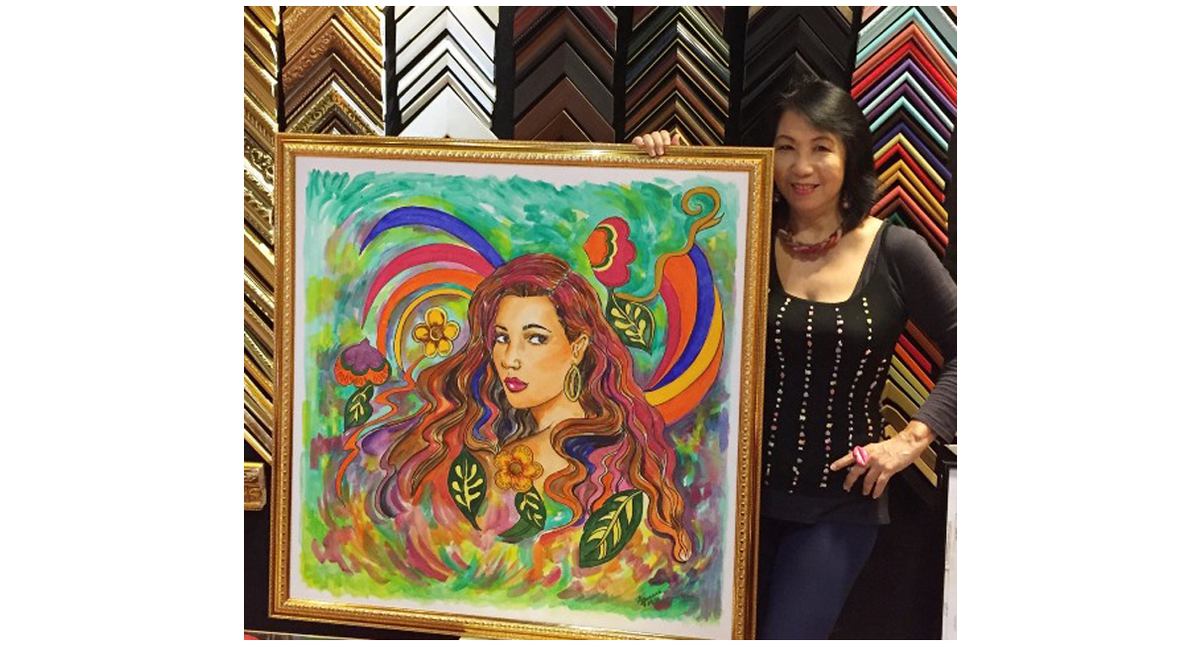 Guanco's artistic roots can be traced all the way back to her childhood as she frequently participated in art contests. After graduating high school at the College of the Holy Spirit in Mendiola, she went on to study fine arts at the University of Sto. Tomas. Her works often contained the message of happiness, joy, love, and peace against a backdrop of rock music and hippie art. She said, "I was also really into bohemian fashion then as much as I am now. I did not outgrow my fashion taste, because I feel that it fits my personality and represents who I really am."
Likewise, 26 women in her paintings were clad in a similar manner: flowy, flowery, and meticulously hand-drawn in acrylic. The art illustration-fashion blend stems from her training at UST, the Corcoran School of Art in Washington D.C., and fashion illustration lessons from the doyenne of Slim's Fashion and Arts School, the late Salvacion "Slim" Lim Higgins. "I would describe my drawings as a mix of the two drawing disciplines where one features elongated figures for fashion and the other shows a more sinewy effect as in the fine arts," she stated.
The remaining six works were Guanco's homage to the most iconic women from Marvel and DC's comic books, including Black Widow, Elektra, and the two versions of Wonder Woman. "I have always been attracted to strong female characters, as I was also very much into women's rights in the 70s. I have always believed that women should be empowered, that regardless whether you are a career woman, a CEO, a homemaker, you should know how you are as a person, knowing your worth, a human being to be respected and not looked down upon. And one who is secure in who she is," explained Guanco.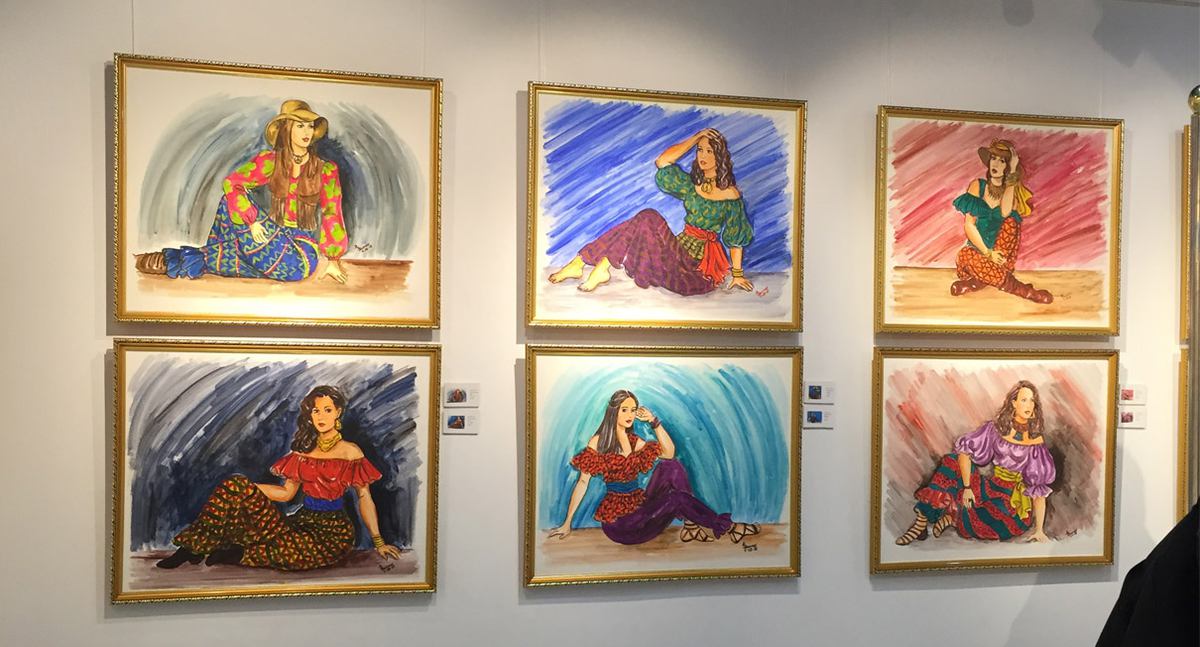 The solo exhibit came after Guanco's 15 year painting hiatus as she pursued careers in media and public relations. So what brought her back into the fold? Sadly, it took the passing of her favorite ginger cat, Simba, before she decided to take up the brush again. Her friends' encouragements, as well as a chance meeting with Galerie Y owner Rollie Yusi, were the final pushes that set the exhibit in motion.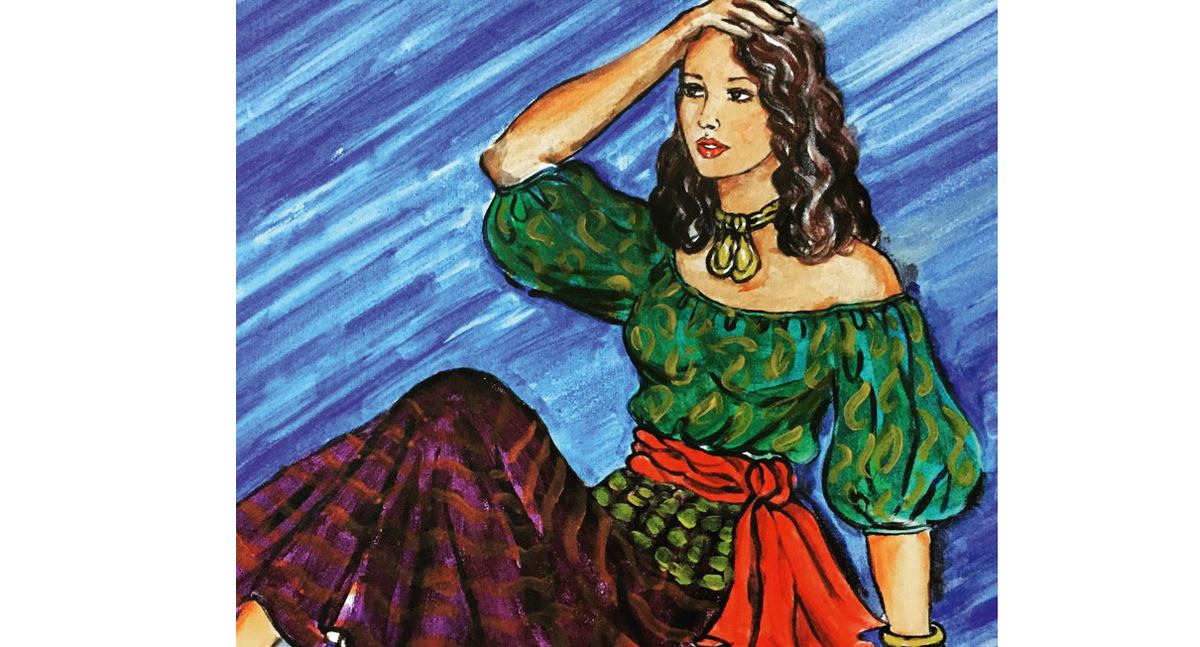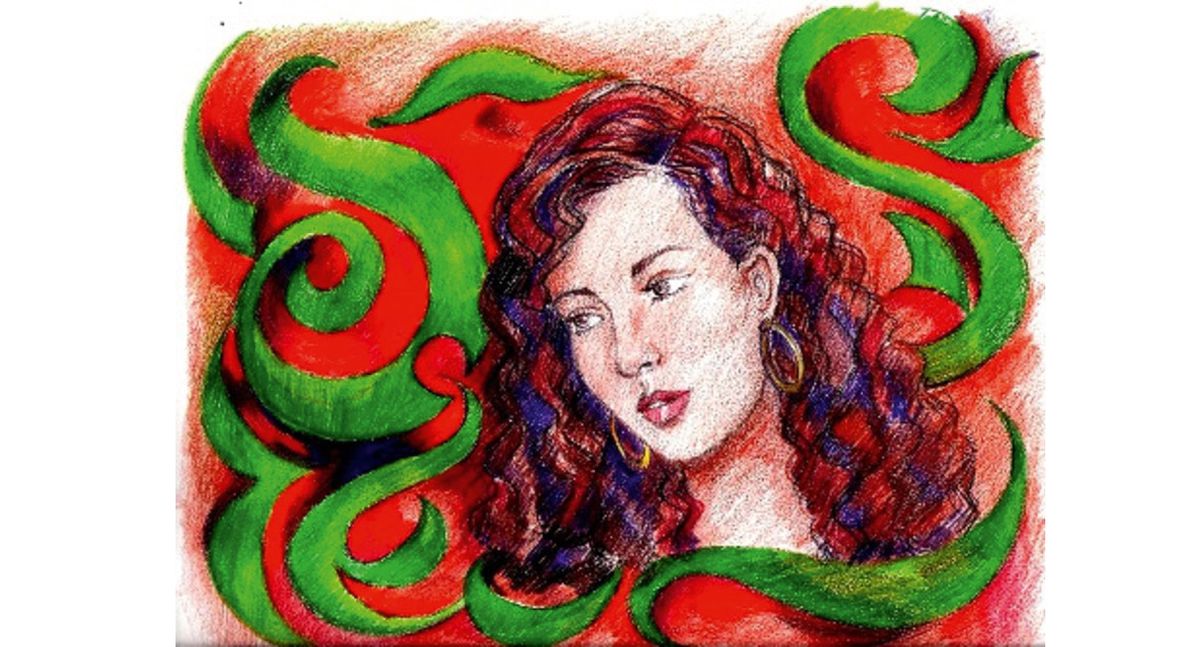 Ginny Guanco's boho-inspired pieces join the gallery's carefully-curated works by established and emerging Filipino artists as it works toward the enrichment of contemporary Philippine art. You can view more of her works at facebook.com/artbyginny and artbyginny.net.
Also published in GADGETS MAGAZINE November 2016 Issue.