Humans are multi-layered beings. A person can look timid upfront and also enjoy heavy metal music at the same time. On one of our interviews with actor, entrepreneur, model, and Gadgets Magazine September cover, Alvin Fortuna, candidly revealed to us a layer not known to many. He doesn't look like it, but Alvin's actually a proud owner of hundreds of character figure models.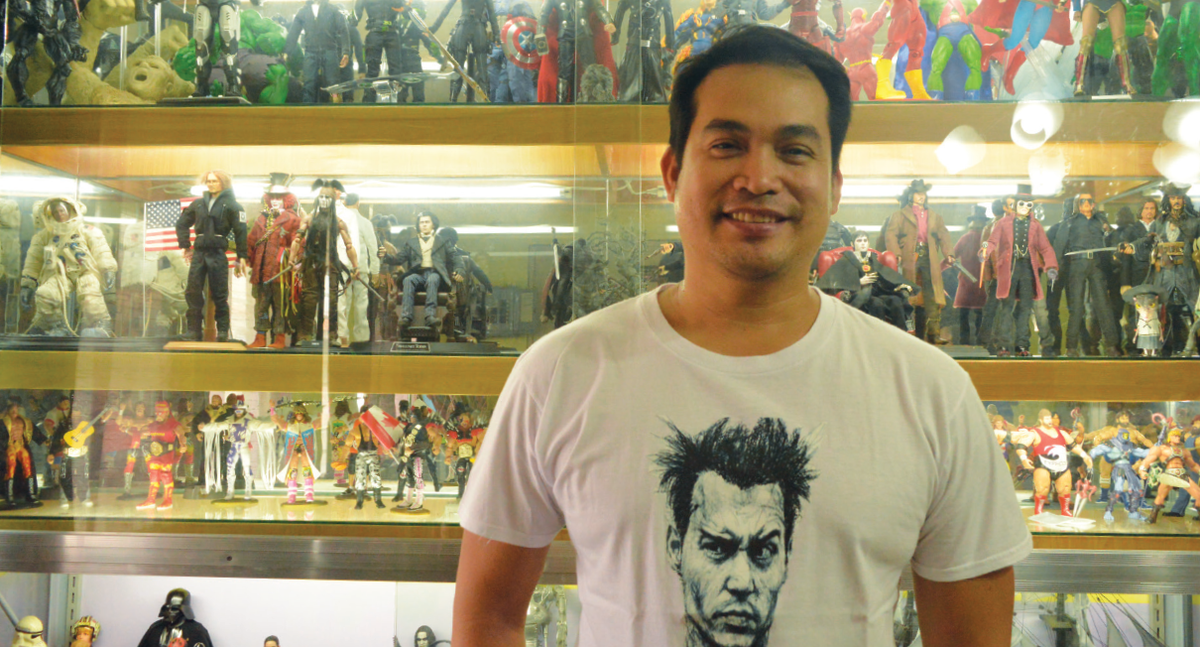 Lined up in rows inside a multi-level glass cabinet, Alvin Fortuna's toy collection is a movie enthusiast's fantasy. The most prominent in the bunch are the Johnny Depp figures. Iconic character models of the actor from Sleepy Hollow, Edward Scissorhands, Pirates of the Caribbean franchise, Charlie and the Chocolate Factory, Sweeney Todd, Alice in Wonderland, to the Lone Ranger find its place in the collection. When asked why the abundance of Johnny Depp figurines, Alvin took out his DVDs of almost every film the actor has been in and enthused about how he is his role model—quite a fitting choice for the actor, might we say.
Alvin's toy collection started in 2011 with one Batman figure he saw whilst on the way to an acting gig. He purchased the ruler-tall figure of the superhero for around PHP 2,000. A friend knew he had the figure, and so he was gifted another superhero in the DC universe to accompany the Dark Knight. More and more friends discovered Alvin's love for action figures, and soon, the one character doll grew into a collection that has now occupied the living room of one of the actor's apartments.
The figures come from parts of Asia, Europe, and the U.S.. Each in the collection were carved in the likeness of the stars that portrayed the movie characters. Some were custom-made, while some were bought straight off-the-shelf from character figure manufacturers such as Hot Toys. These toys are not meant to be played with though. Items in the collection have tags that go from PHP 1,000 to as high as PHP 35,000, and these are just ballpark figures.
As of this writing Alvin has character figures of the Avengers, Justice League—including a super cool scale model of the Bat Mobile, Star Wars, wrestlers, and modifiable robots from famous Japanese movies and series'. There are also random toys thrown in the mix, all of which add more color to the collection.
Asked of what he has planned for the toys, Alvin comments that for now he just enjoys seeing and organizing the amazing possessions he has. With the collection still growing, he hopes to do something fun for these toys, as well as allow the public to view these in the future. He has good things in store for everyone but that's for us to know and for you readers to find out.
Also published in GADGETS MAGAZINE October 2018 Issue.
Words by Mia Carisse Barrientos • Photos by Paula Candoy