The City of Baguio and Cisco recently released an update on the transformation of Baguio with the Smart City Command Center. The partnership has allowed city planners to streamline and transform city management decisions and public services for its citizens.
In addition to providing the digital infrastructure and technologies underlying the platform, Cisco has trained personnel with the necessary skills to operate the platform as part of its Country Digital Acceleration (CDA) program, UGNAYAN 2030.
According to a study commissioned by the National Economic Development Authority (NEDA), Baguio might face urban decay if concerns such as overcrowding, and waste management are left unaddressed in the next 25 years. To combat this, Cisco worked with Quantela to build a Smart City Command Center that centralized Baguio's digital operations and allowed city planners to manage processes across all city departments and agencies. 
Today, the command center serves as the core of the city's operations, enabling real-time monitoring, analysis, decision-making, and rapid response to emergencies. Cisco's networking, security, and collaboration technologies power the underlying infrastructure of the platform. The solution includes industrial and network switches, data center architecture, as well as firewalls, and advanced threat detection response tools, ensuring that the command center is secure from end to end at all times.
These solutions enable the Smart City Command Center to aggregate and analyze data from city infrastructure sensors and other data sources seamlessly and securely. It equips city planners and officials with a holistic view of the entire smart city ecosystem, from traffic patterns and available parking lots to environmental conditions and public safety measures, optimizing the speed and scale of digital services for citizens of Baguio.
Innovative applications to the platform include:
Geographic Information System: With close partnership with government agencies, Cisco helped to integrate information from existing databases on the locations of fault lines and sinkholes within the Smart City Command Center. This has helped city officials make faster and more informed decisions to plan, prepare, and implement appropriate policies and measures to navigate natural disasters and emergencies. Data from water level sensors are collected periodically and synced with the command center database to help city planners to monitor water levels in real-time and notify relevant departments of the risks of floods. 
Smart Emergency Response Platform for Citizens: "Baguio in My Pocket" enables citizens to submit help requests such as ambulance or police assistance, vehicle accidents, and noise complaints. Help requests relayed by photos and descriptions are routed to the appropriate public service agencies through Cisco's enterprise call control platform, Unified Communications Manager. The platform helps to bridge incoming and outgoing emergency calls between citizens and personnel within the center who leverage real-time location metrics to send assistance. The application also serves as a platform to manage utilities, including payment of property tax.  
Smart Security System: Cisco has integrated data from the city's CCTV cameras with advanced analytics leveraging artificial intelligence (AI) to automate and augment decision-making in applications like intelligent traffic management and physical and perimeter security. Cameras are strategically placed across five locations within the central business district to identify traffic build-ups to route cars around congested areas and optimize delivery routes. The platform can intelligently sift through video feeds to identify people of interest in specific emergency scenarios.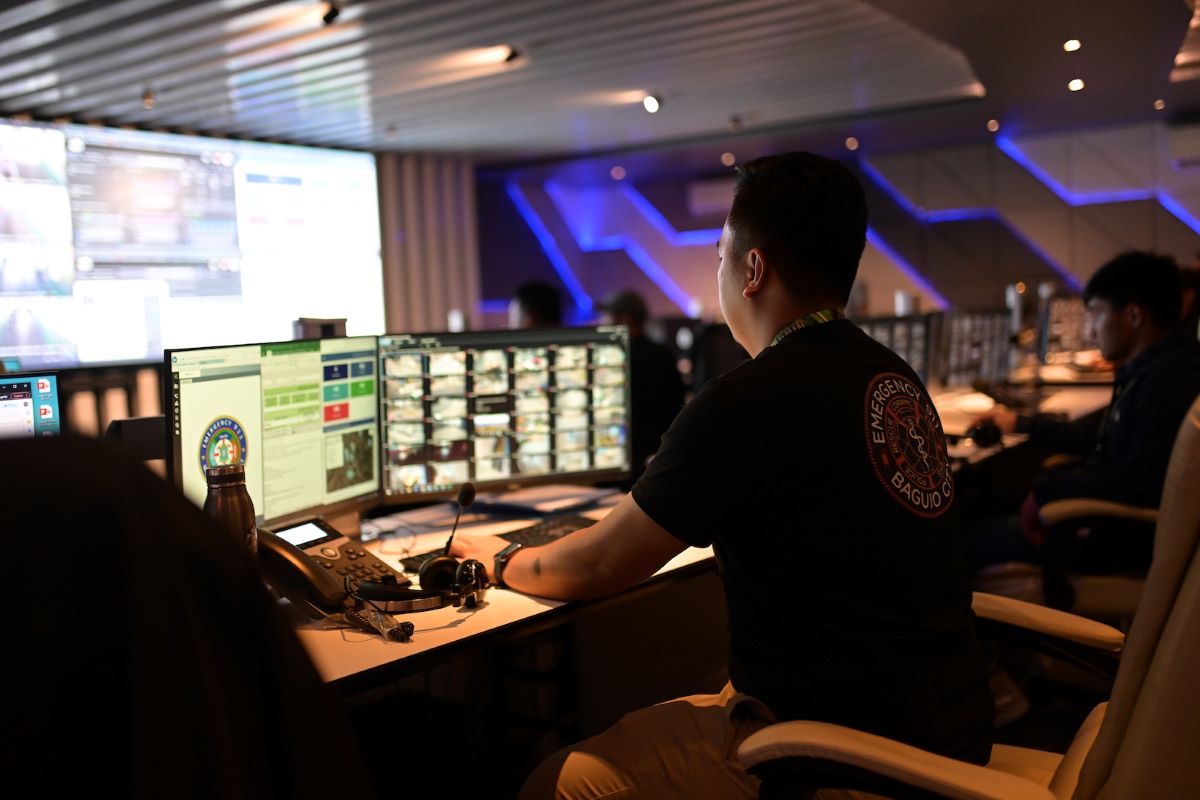 Environmental Management Solution: Air quality monitors outfitted with sensors detect real-time data on weather conditions and pollutants, including carbon dioxide, sulfur, ozone, and particulate matter. These data points are consolidated in the command center and shared with Baguio's environmental and health agencies for analysis through Cisco's ruggedized industrial switches made to withstand harsh environments. They are used to forecast pollution patterns and trends and provide effective measures to safeguard residents' health. 
Speaking about the power of public-private partnerships, Baguio City Mayor Benjamin Magalong emphasized that building a smart city takes careful planning and a strong partnership foundation. "To become a smart city, having a well-defined plan is crucial. Recognizing this, we in the city government initiated discussions with Cisco regarding a potential partnership," said Magalong. "The response from Cisco was exceedingly impressive as they promptly organized themselves and provided a comprehensive response. Their willingness to collaborate positions us closer to our goal of transforming into a smart city."
Zaza Soriano-Nicart, Cisco Philippines' managing director, said, "In line with our purpose of powering an inclusive future for all, Cisco has always believed in leveraging the power of public-private partnership to build smart, inclusive, and sustainable communities. But we recognize that all of this is only possible with trust, commitment, and respect. We thank Mayor Benjamin Magalong and his team for their trust and partnership. We hope to continue building on this foundation to address Baguio's most pressing challenges together through the Smart City Command Center."
The Baguio Smart City Command Center is part of Cisco's CDA program in the Philippines, UGNAYAN 2030, a strategic partnership with governments worldwide to accelerate their national digitalization agendas and create new value for the country, its businesses, and its citizens. Individual projects in countries are cross-pollinated in Cisco's wider CDA ecosystem, currently present across 48 countries globally.