Since 1996, Pru Life UK has been with Filipino families through thick and thin. The brand has earned their trust and loyalty through its different campaigns and projects aimed at health and wealth.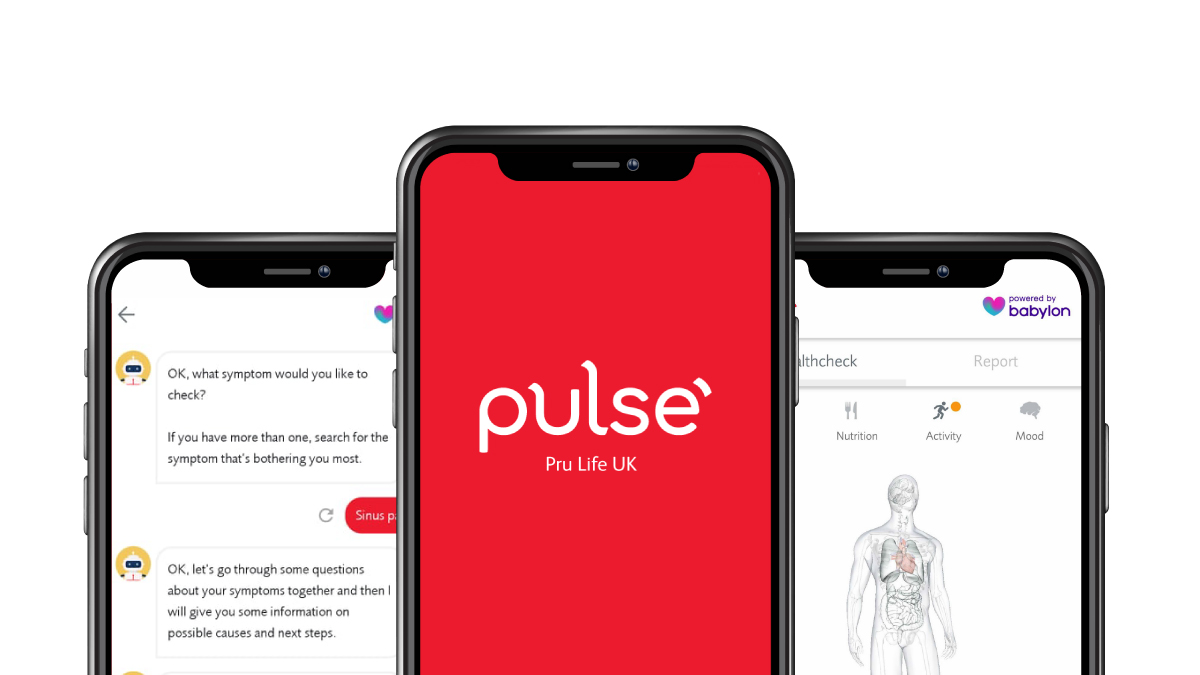 A 25-year foundation
Pru Life UK has built a foundation that puts Filipinos' health and wellness at the forefront of their campaigns. In 2016, Pru Life UK introduced PRURide PH, an annual cycling festival in the country that promotes health and wellness through the sport. In just four years, PRURide PH has become one of the country's largest annual cycling festivals.
In 2018, the brand introduced myDNA Pro Bundle, a DNA-based health program paired with the brand's eligible investment-linked life insurance products as well as comprehensive accident, hospitalization, and critical illness coverage.
In 2019, the insurer launched its "We DO" campaign, which captures their bold and dynamic commitment to listen, understand, and deliver their promise to stakeholders. Just this year, Pru Life UK partnered with South Korean boyband SuperM to launch its latest campaign "We DO Well Together," aimed to make health and wellness fun for everyone. With the single, "We DO," the brand created a new and engaging way to encourage Filipinos to maintain their physical and mental wellbeing.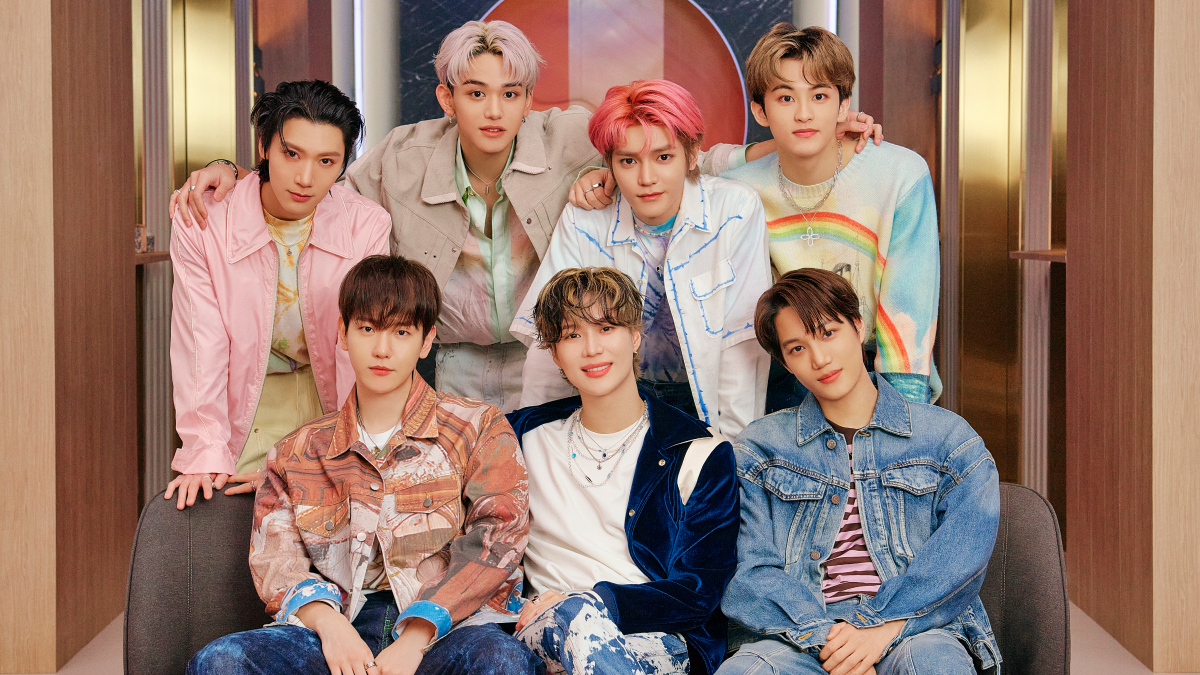 2020 was also the year when Pru Life UK introduced its Pulse App to Filipinos. It is the first-of-its-kind health app that provides users with real-time health information. It has become the new partner for preventing, postponing, and protecting one's self against the onset of diseases. It empowers its millions of users to play an active role in managing their health and well-being.
Pulse also offers a wide range of products for customers, such as the PRUDengue MedCare and PRUDengue MedCare Pro, Free COVID-19 Protection with vaccine coverage, and its recently launched product, Breast Cancer Protection, the first gender-specific life insurance product in the market. The app makes bite-sized coverage more convenient and affordable while still offering maximum protection.
With the brand's countless campaigns, coupled with the biggest agency network in the country, it's no wonder that it ranked number one in the Insurance Commission's New Business Annual Premium Equivalent (NBAPE) rating in 2020. It is also the only insurer to register positive growth among the top five local life insurers. This recognition is a testament to Pru Life UK's dedication to championing its customers, agents, and employees in the country.
A celebration of gratitude
In celebration of Pru Life UK's 25th anniversary of nurturing the health and wealth of Filipinos, the brand is expressing its gratitude through a series of grand raffles in their Pulse app. Pru Life UK is encouraging even non-Pru Life UK account holders to join, just by downloading the app. This is the insurer's way of paying it forward to the community that has so generously embraced the company and its products.
Pru Life UK's We DO Health & Wealth: 25th Anniversary Celebration features a 25-week raffle bonanza. The 25-week long celebration started in March and will run until Pru Life UK's 25th anniversary and grand raffle draw on September 28, 2021. Over PHP 6 million worth of prizes will be given away to more than 600 winners throughout the 25 weeks. Participants will stand a chance to win the PHP 2.5 million cash prize in the grand raffle draw, and iPhone 12 minis and e-gift certificates in the weekly raffle draws.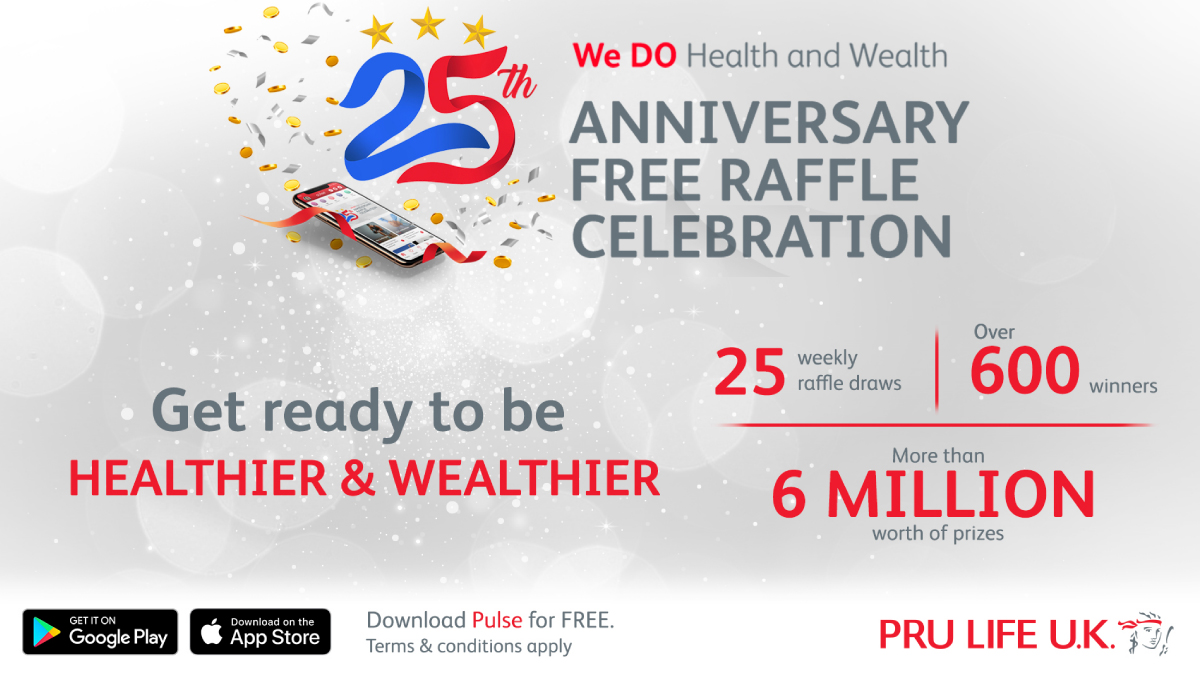 The special celebration is in line with Pru Life UK's long-standing We DO Commitment that highlights a series of themes including Health, Innovation, Money, and Fitness.
"We are proud of the 25 years that have built Pru Life UK's strategic focus and dedication to its customers in the country. This milestone is the product of the confidence that Filipinos have given us to protect their health and grow their wealth. The 25-week raffle bonanza is our way to give back and show our appreciation for the loyalty they showed all these years," says Antonio "Jumbing" De Rosas, Pru Life UK president and chief executive officer.