This Father's Day, making super fun memories is made easier, safer, and more convenient at SM Supermalls. No matter what your SuperDad is like, your favorite SM mall has got you covered with an array of activities that will make his day all the more special.
Start the day with a mass
Our dads are definitely God's gift to us. On this special weekend date with him, start the day by attending a mass organized by SM Supermalls. Don't forget to say a little prayer for him!
Grab the nicest gift for him
Make Father's Day even more rewarding by giving Dad the trendiest personalized gifts. Plus, you can save more and buy more because lots of SuperDad deals are up for grabs!
Spend the day with a feast
Famished after all the shopping and strolling? Turn a simple dining experience into a feast with SM Supermalls' fab dining deals. From June 13 to 18, you can get your hands on exclusive deals and discounts, as well as dining rewards for dads so be sure to get all his fave Filipino food.
Furdads are also dads
Don't be sad, SuperFurdads, because this day is also for you. Learn from the best at the special tricks and training classes with SM Supermalls' featured dog whisperer. Plus, there will be a pet show competition in partnership with PCCI so suit up and make sure you and your pet look dashing.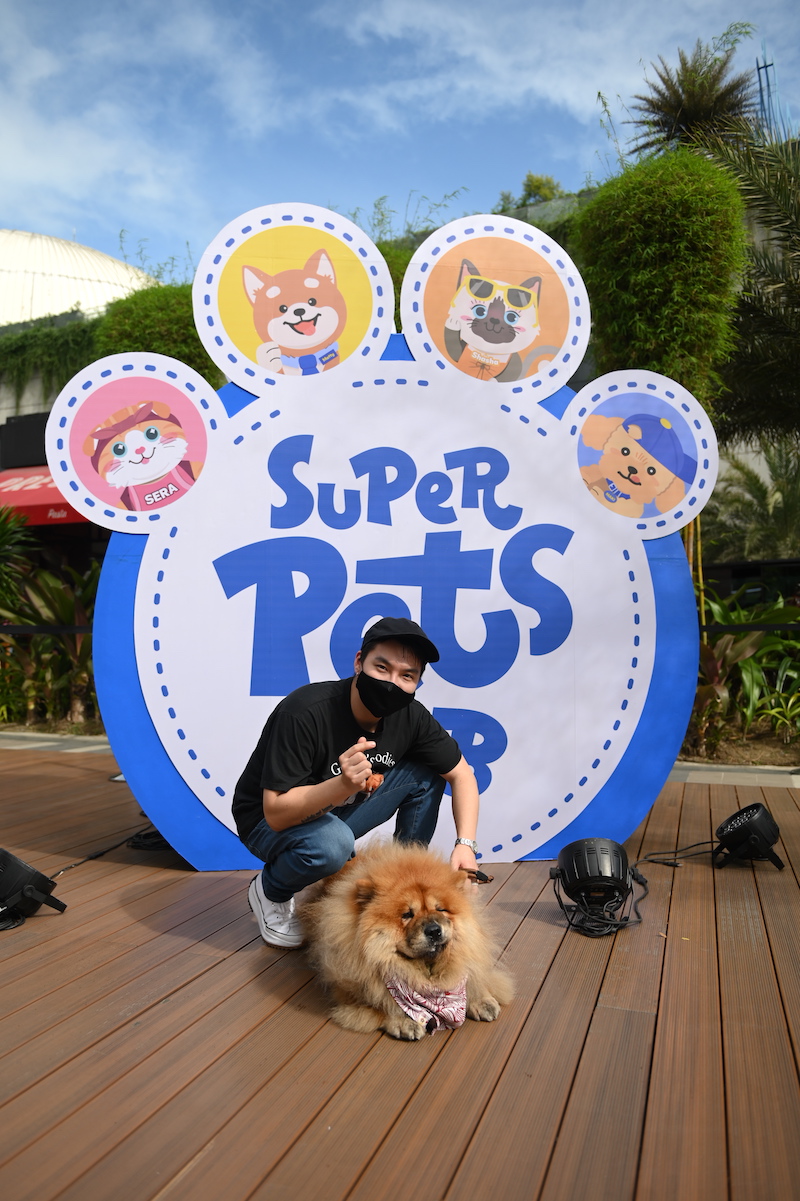 This weekend deserves a cool ride!
Father's Day at SM wouldn't be complete without cool photo spots. Make sure to drop by your fave mall's SuperDads Ride installations. From interactive retro-futuristic and arcade designs to astounding larger-than-life vintage cars and big bike set ups, delight your car enthusiast dad by giving him the gift of great photos.
Get ideas on where to go with your SuperDad on your #FYP
Scroll through Tiktok from June 13 to 18 to check out the best SuperDad dining and shopping promos straight from SM Supermalls' tenants.
Show how big your love is by taking him to the SuperDads Giant Collections
Pretty sure your SuperDad loves it big– big displays, big feasts, big toys, and even big love. So this weekend, show how big your love is by taking him to the SuperDads Giant Collection featuring collector dads with super-sized collection items.
Give your SuperDad an amazing weekend with these dad-approved activities. Cool deals, sumptuous dining promos, and rewarding treats and experiences await the King of your Home this June! Plan the best weekend treat for him at SM Supermalls.
For more information, visit www.smsupermalls.com. To get the latest updates, follow @smsupermalls on social media.