For stakeholders across the healthcare ecosystem, from healthcare professionals to tech players and government bodies, the hope is that a preventive care model will be the solution to lifting the burden of chronic disease on our health systems, and ultimately, delivering higher-value care that's focused on enabling the healthiest outcomes. 
According to a recent study by the World Economic Forum, the global economic impact of the five leading chronic diseases – cancer, diabetes, mental illness, heart disease, and respiratory disease – could reach USD47T over the next 20 years. At the same time, the World Health Organization predicts that the global deficit of skilled healthcare professionals will reach 18M by 2030.
This is why many healthcare organizations are transitioning away from a model of intervention towards one of prevention: a model where resources are dedicated to detecting and forestalling medical issues before they have a chance to cause symptoms, develop into chronic diseases, or trigger life-threatening effects.
In the Philippines, many steps have been taken to transition existing health systems toward a preventive care model. Signed into law in February 2019, the Universal Health Care (UHC) Law was created to guarantee equitable access to quality healthcare goods as well as preventive, curative, promotive, rehabilitative, and palliative services.
To complement mandates under the UHC Law, Senate Bill 198 — which seeks to provide free medical checkups for all Filipinos — is being pushed for anew in the 19th Congress. Aiming to prevent public health emergencies by reforming and modernizing the country's healthcare capabilities, a bill seeking to establish a Philippine Center for Disease Prevention and Control has been refiled in the House of Representatives.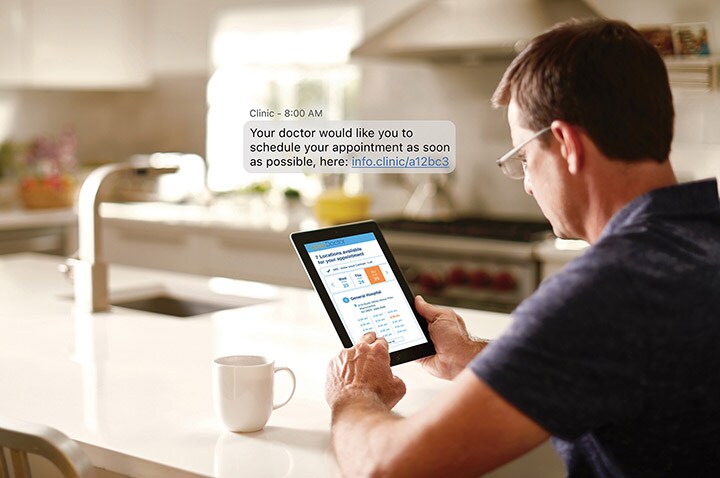 Preventive Care: Three real-world examples
While the concept of preventive care isn't new, within the last few years, the digital transformation of healthcare has led to groundbreaking innovations that are rapidly accelerating the shift towards preventive care at scale. Here are three powerful examples:
Predictive Analytics
Driven by the rise of Artificial Intelligence (AI) and the Internet of Things (IoT), many healthcare organizations now have algorithms at their disposal that can be fed historical and real-time patient data to help health professionals make meaningful, timely predictions on potential outcomes and treatment options.
For example, in cardiology, integrated diagnostics platforms enhanced with predictive analytics enable healthcare teams to anticipate outcomes with greater accuracy, make faster clinical decisions and assign more effective treatment pathways to their patients. Innovations such as the Philips Spectral CT 7500 feature a timesaving, fully integrated spectral workflow. High-quality scans are made in under two seconds, delivering high-quality imaging that allows physicians to make a confident diagnosis and effective treatment plans for each patient. In addition to the device, Philips Cardiovascular Informatics solution also provides a consistent end-to-end intuitive workflow for easy access to a patient's cardiovascular pathway. By connecting and integrating disparate clinical systems across the enterprise, the cardiology care team can make fast clinical decisions based on the data when and where it is needed. Philips cardiology informatics solutions, smart intelligent algorithms, and predictive analytics work seamlessly to help optimize patient throughput.
Remote Patient Monitoring
Remote patient monitoring refers to a wide range of solutions that allow care teams to assess and even treat patients outside of conventional clinical settings. Implantable devices and wearables such as the Philips BioTel Heart Mobile Cardiac Outpatient Telemetry (MCOT) Patch can give care teams round-the-clock oversight on their patients from any location, collecting data on vital signs in real-time and flagging any signs of impending cardiac issues at the earliest opportunity.
Studies have shown that continuous monitoring programs using the Philips BioTel Heart MCOT Patch helped reduce the risk of secondary stroke as well as treatment costs among post-stroke patients.
Digital Patient Engagement
Digital patient engagement methods such as health-tracking apps and patient portals empower people to take a more active role in managing their health and well-being. They also help patients to maximize treatment compliance for existing conditions, and start dialogues with their care teams, for faster reporting of symptoms and greater access to information and advice.
For example, pre-surgery health coaching apps help patients get in optimal condition before having elective surgery, so they can maximize the chances of shorter hospital stays while minimizing the chances of readmission. Collaborative patient-provider platforms are helping hospitals reduce the need for physical consultations – by as many as three per patient per year.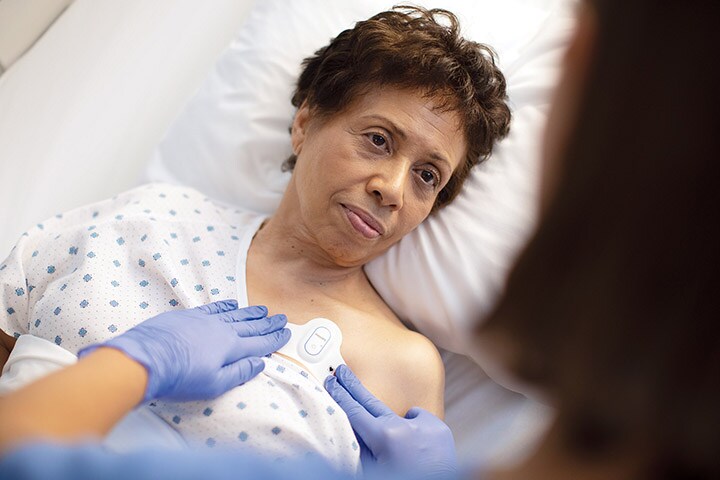 How can we keep up momentum for preventive care?
With around one in three adults being treated for complex chronic conditions globally, the need for a more preventive care model is all too apparent. The pandemic has spurred on much of the digital transformation that's facilitating the shift to preventive care today – but these advances are long overdue.
To make preventive care a success in all markets and alleviate the burden of chronic illness that's been felt across the industry for years, we need to go further. We must break the barriers between departments and specialists, eliminate the obstacles separating patients from caregivers, and bridge the boundary between healthcare settings and people's homes.