The "new normal" way of living has made everyone pay more attention to hygiene; applying not only to our surroundings, but most importantly, to personal cleanliness. What used to be taken for granted is now paramount in ensuring the long-term health and safety for ourselves and everyone else around us. That's why, in line with its philosophy of powering the mobile lifestyle, MiLi has created a portable UV-C sterilizer that is designed to safely disinfect your daily essentials, and to go where you go.
The MiLi PhonePure makes it easier to disinfect personal items that are frequently handled throughout a day's journey. As studies have shown, items such as smartphones may harbor 10-18 times more bacteria than even a toilet. The PhonePure can sterilize practically anything that you can fit into it — mobile devices, bills, loose change, car keys, house keys, credit cards, eyewear, watches, jewelry, and the like. Whatever you can think of, the PhonePure can take care of in a matter of minutes. Keep one in your car, in your office, and in your bag, and you'll be armed with peace of mind anywhere you go.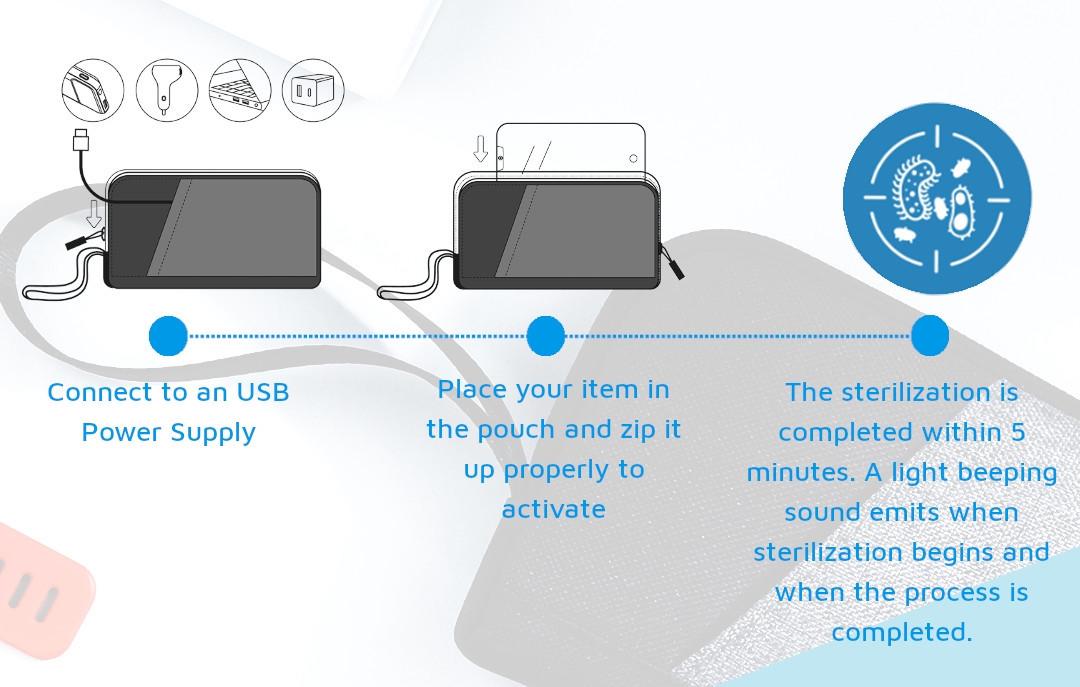 How does it work? Simple. Plug in the pouch to a USB power source, like a power bank. Unzip the pouch, slide in your items, zip it up — and let it do its job. When properly zipped, a beeping sound will tell you that the sterilization process has begun and another buzzer will tell you when it's done.
The sterilization pouch has 8 main touch points that ensure optimal radiation disinfection dosage for any device or item size. With the use of UV-C technology, the PhonePure effectively deactivates and kills bacteria and viruses at the DNA / RNA level. The pouch itself is lined with a PEVA reflective lining that reflects the UVC light all around the interior, providing a 360-degree coverage without leakage. It takes as little as 5 minutes for the full disinfecting procedure.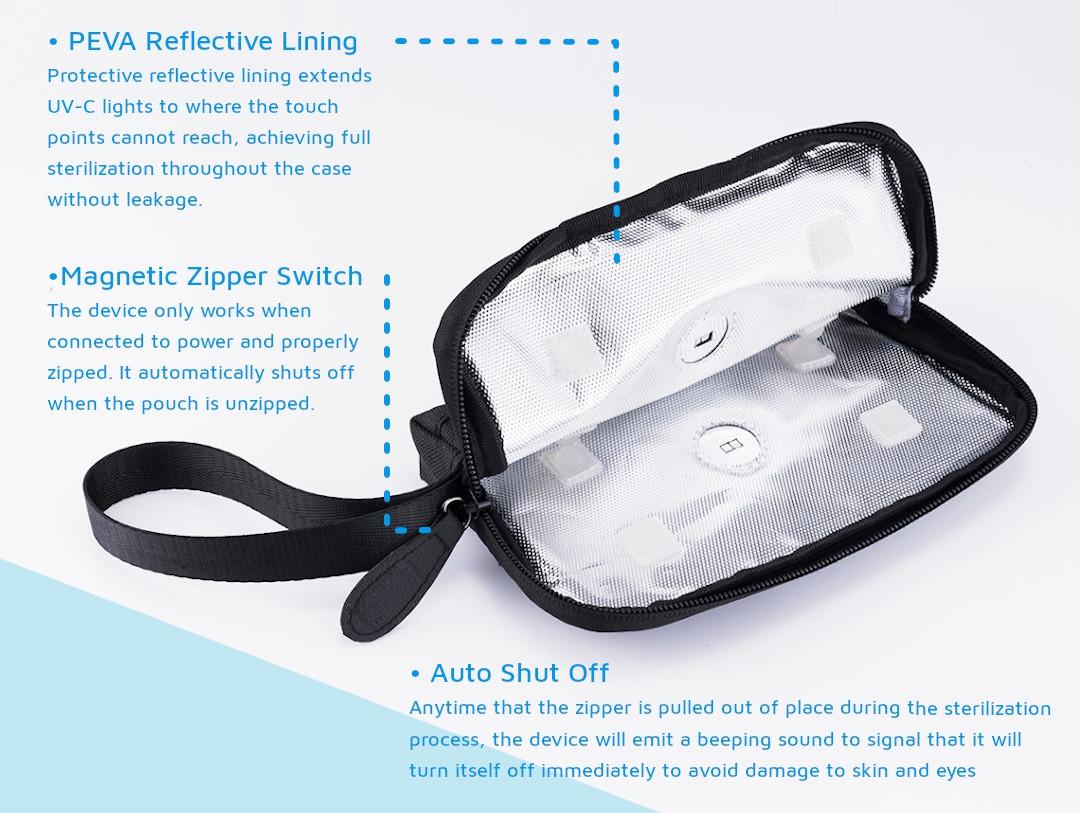 For safety, the MiLi PhonePure has a built-in protection feature that deactivates the sterilization procedure if the magnetic zipper enclosure comes undone at anytime. The pouch will also not work if the zipper is not fully closed.
As the famous saying goes, it's the little things that count. In this case, it is these details that the MiLi PhonePure takes care of for us — by ensuring that our personal essentials are always properly sterilized in the safest way possible as we move forward in this new semblance of normalcy.
The new MiLi PhonePure is now available at the official MiLi flagship store on Lazada. To learn more, follow the official MiLi social pages on Facebook and Instagram.