"You've come a long way, baby."
This advertising slogan was popularized by Virginia Slims cigarettes in the 1970's. Today, you probably couldn't find a more appropriate description for the automobile.
From the original horseless carriage that could run, stop and turn, in the course of a hundred plus years, the motor car has undergone thousands of innovations on the engine, transmission, brakes, steering systems, and wheels as well as numerous additions for convenience, safety, and comfort.
Engine technology—whether internal combustion or electric motor-powered—is now focused on achieving maximum performance with excellent fuel efficiency. There are now several options for transferring engine power to the wheels: manual and automatic transmissions, continuously variable transmissions, dual-clutch systems, and the like.
Stopping a car now involves an advanced braking system with numerous assist features such as anti-lock brake systems (ABS), electronic brake force distribution (EBD), brake assist (BA), etc. Even the simple act of turning the car has not been forgotten, with power-assist, electric steering, 4-wheel steering, speed-sensors, etc.
And convenience has been greatly enhanced from the basic AM/FM radio to the full entertainment system, from optional aircons to built-in intelligent climate control systems, and even adjustable heated seats and many other amenities.
One can find hundreds of thousands of copyrights registered for leading-edge technologies for the modern automobile. Car company R&D teams, engineers, and designers from the academe and the private sector continue to introduce enhancements for next-generation vehicles.
This year, new technologies are expected to be unveiled at the 2019 Tokyo Motor Show this coming October, but that will deserve another write-up. For now, we list down the top innovations made available with the latest crop of new vehicles released in 2018.
Automobiles are much more than just an engine, transmission, interior, and tires. They are packed with the latest technology and incredible innovations that make vehicles smarter, more efficient, and safer.
Here's our round-up of the latest vehicle and technology innovations: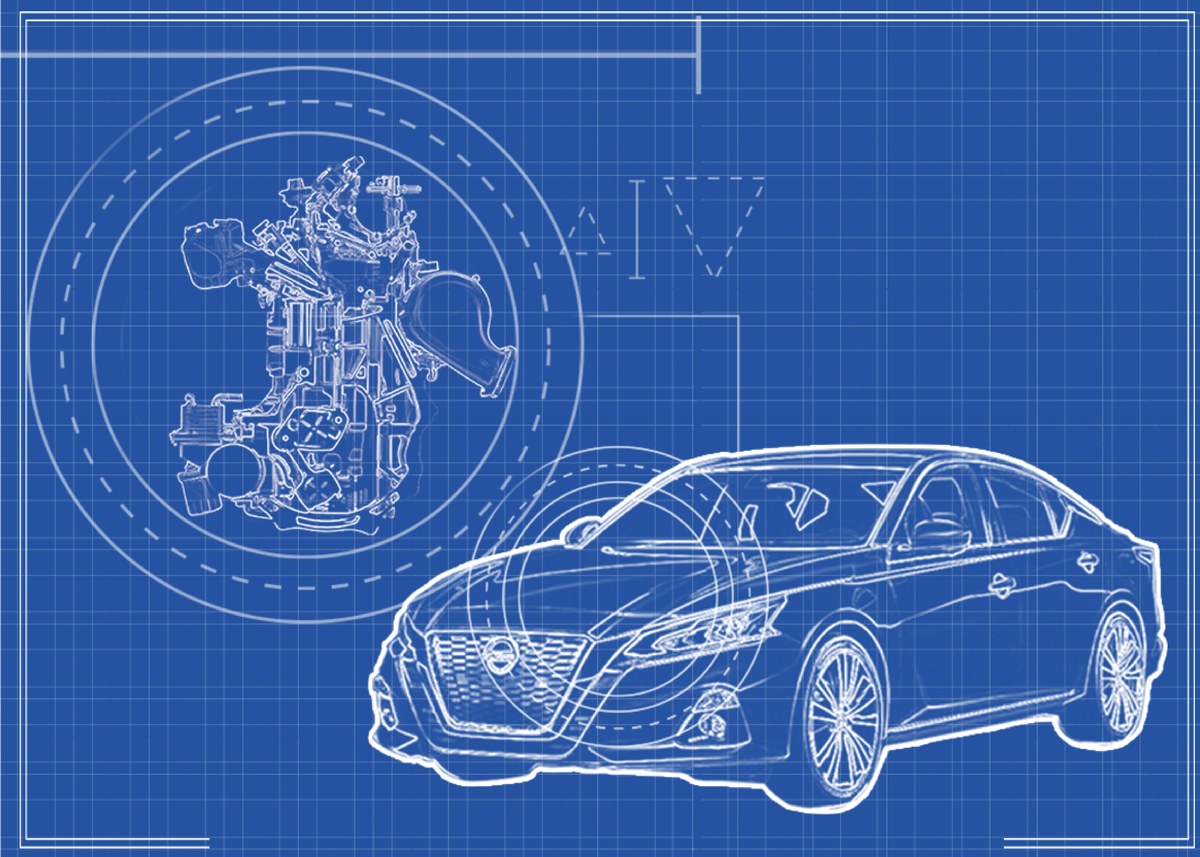 Nissan: VCR-Turbo
The engine is the heart-and-soul of a car; it supplies the motive power to move the vehicle. Nissan's new variable compression rate turbo-charge system could be a landmark development for internal combustion engine (ICE) technology.
These days, the buzzword is all about electric vehicles—installed in hybrids (HEV), plug-in hybrids (PHEV), battery- (BEV) and fuel cell-powered (FCEV) electrics. In keeping with this new trend, Toyota Motor Philippines organized the country's first Hybrid Electric Vehicle Conference last May 2019 to push for more electric-powered vehicles on local roads. Owing to zero emission of harmful exhaust gases, electric-powered vehicles are seen as beneficial for the environment and public health.
But the internal combustion engine is not yet done. In their forecast, the Department of Trade and Industry's Board of Investments (DTI-BOI) noted that by 2030, 65% of vehicles in the Philippines will still be ICE-driven.
Even though it is considered mature technology, there have been continuous advances to make ICE more fuel-efficient and environment-friendly. We've seen the development of variable valve timing technology, and the turbo charge system has grown by leaps and bounds. We have to mention, too, the installation of more unforgiving exhaust systems.
In the realm of turbo-charge engines, Nissan's new variable compression rate turbo deserves a closer look. The VCR-Turbo engine can adjust its compression ratio at any time. The system has a setting for fuel-efficient driving, but can change to high performance driving at the touch of the throttle. The change in setting is very subtle and requires not much input from the driver. The system addresses the drivers' holy grail: to have both fuel efficiency and high performance in one engine.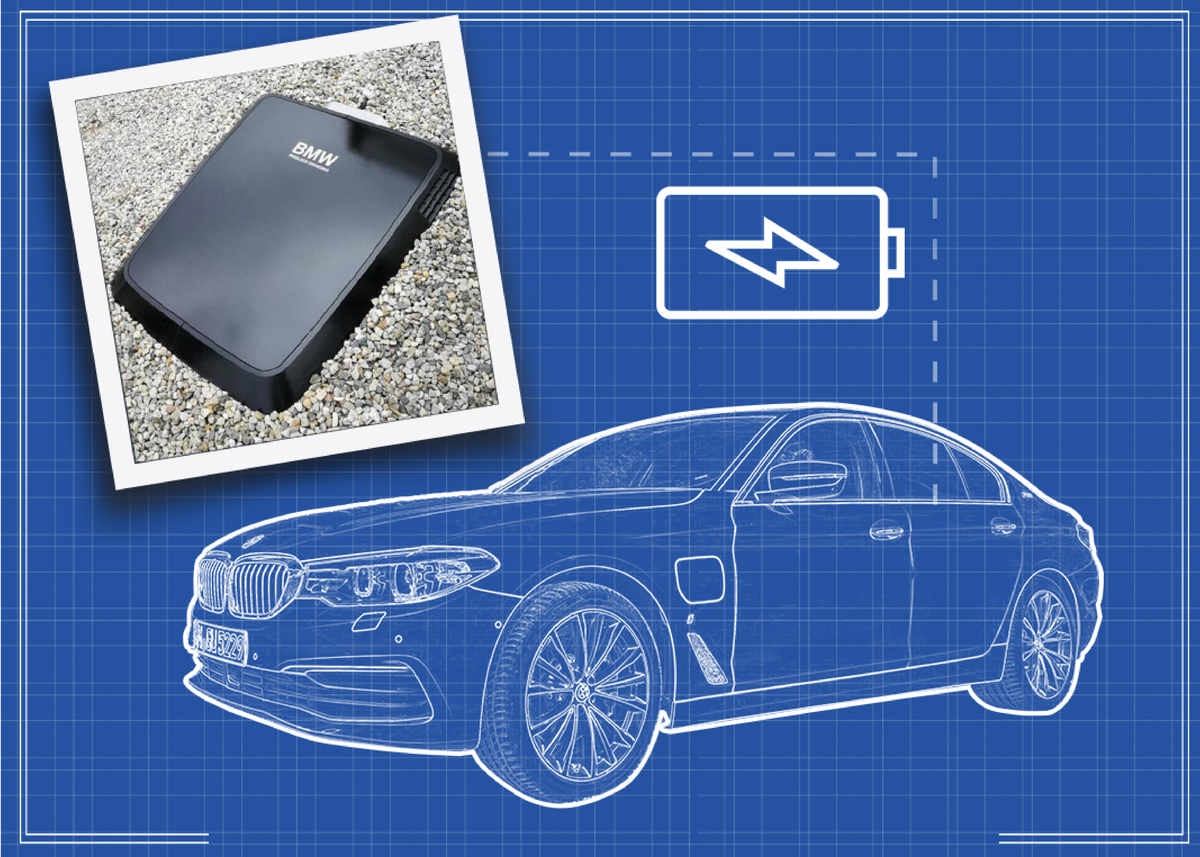 BMW: Wireless Electric Car Charging System
Wireless charging is now seeing more widespread application in our everyday gadgets—smartphones, smartwatches, even toothbrushes.
Why not wireless charging for electric vehicles?
BMW is about to answer the call with its wireless charging pad for electric vehicles. Instead of driving into the garage then parking and plugging in to an outlet, simply drive over the charging pad to top up the battery. No more cables to lay out and reel in after charging.
Wireless charging is both convenient and easy. As long as there is no power outage in the area, your EV will always have stored power when you start up your car. This is perfect for plug-in (PHEV) and battery powered (BEV) electric vehicles.
It's now on a pilot program in the United States, and for sure it won't long before it gets to other shores.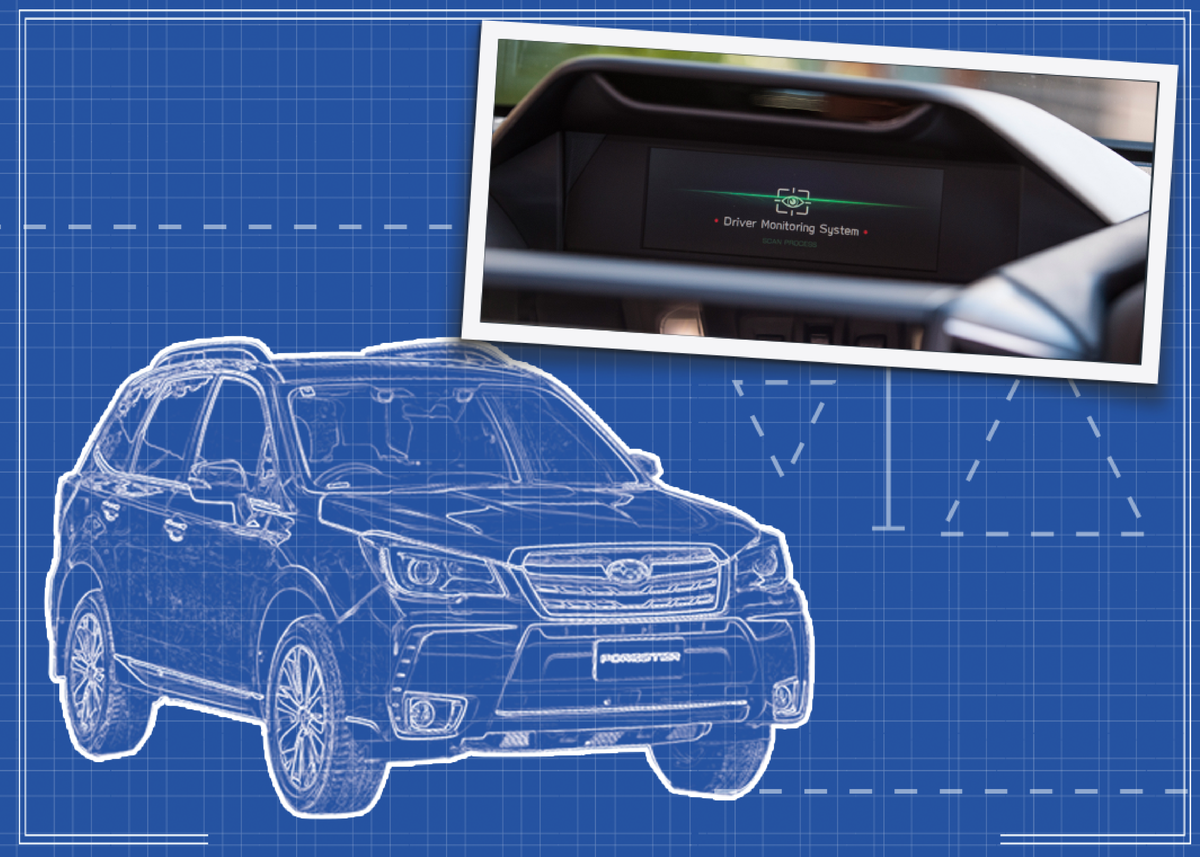 Subaru: DriverFocus
The key to driving safe is for the driver to pay attention to the road and his surroundings. Subaru's DriverFocus technology takes the driver assist / driver alert features to the next level. These are features that prompt the driver to "take a break" or "time for a cup of coffee" when it sense that the driver is not making any steering inputs.
Unlike systems that use a torque sensor on the steering wheel, DriverFocus uses infrared facial recognition technology. It monitors the driver's face to see if he is distracted or shows signs of falling asleep. If it senses that the driver is not focused on driving, it gives out audible and visual warnings.
In addition, its facial recognition can store data for up to five drivers, with custom settings for each one, and automatically adjusting to whoever is on the driver seat. Information for the entire family can be stored with matching memory features and safety settings for each member
It also works alongside the Subaru EyeSight collision mitigation system with preloaded automatic emergency braking settings.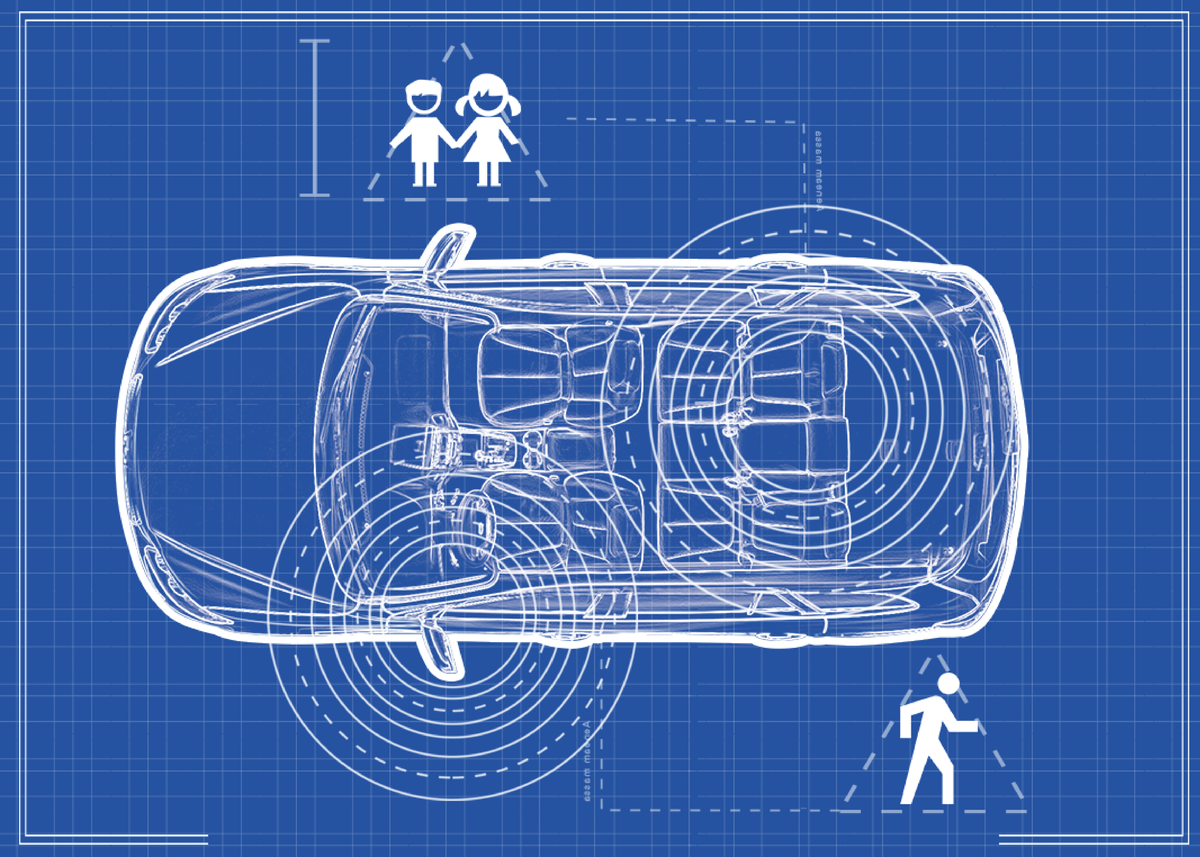 Hyundai: Rear Occupant Alert
Children have died from being left inside locked cars. Some cars come with a rear occupant reminder system that gives out an audible reminder and a dashboard prompt to check the back seats. Over time, though, users get accustomed to the warning and learn to ignore it.
Hyundai's system is different. It uses interior motion sensors to detect movement. The Hyundai system looks for movement in the cabin. Up to 24 hours after the driver has left the vehicle, it sends out a notification through its Blue Link app, sends an email, and blows the car horn to attract attention.
This is a system that can actually save lives.
Hyundai: Safe Exit Assist
If the sensors detect a car or bicycle approaching from either the driver or passenger side, this system will prevent you from unlocking the child lock or a child opening the door. It will show a warning in the cluster and sound an alert.
If the child lock is already unlocked, the cluster will notify the driver and an alert tone will be heard if it senses an approaching vehicle. This not only keeps passengers safe, but also prevents motorcyclists and bicyclist from being "doored."
The system uses the blind spot monitoring system, and it works even if the engine is not running.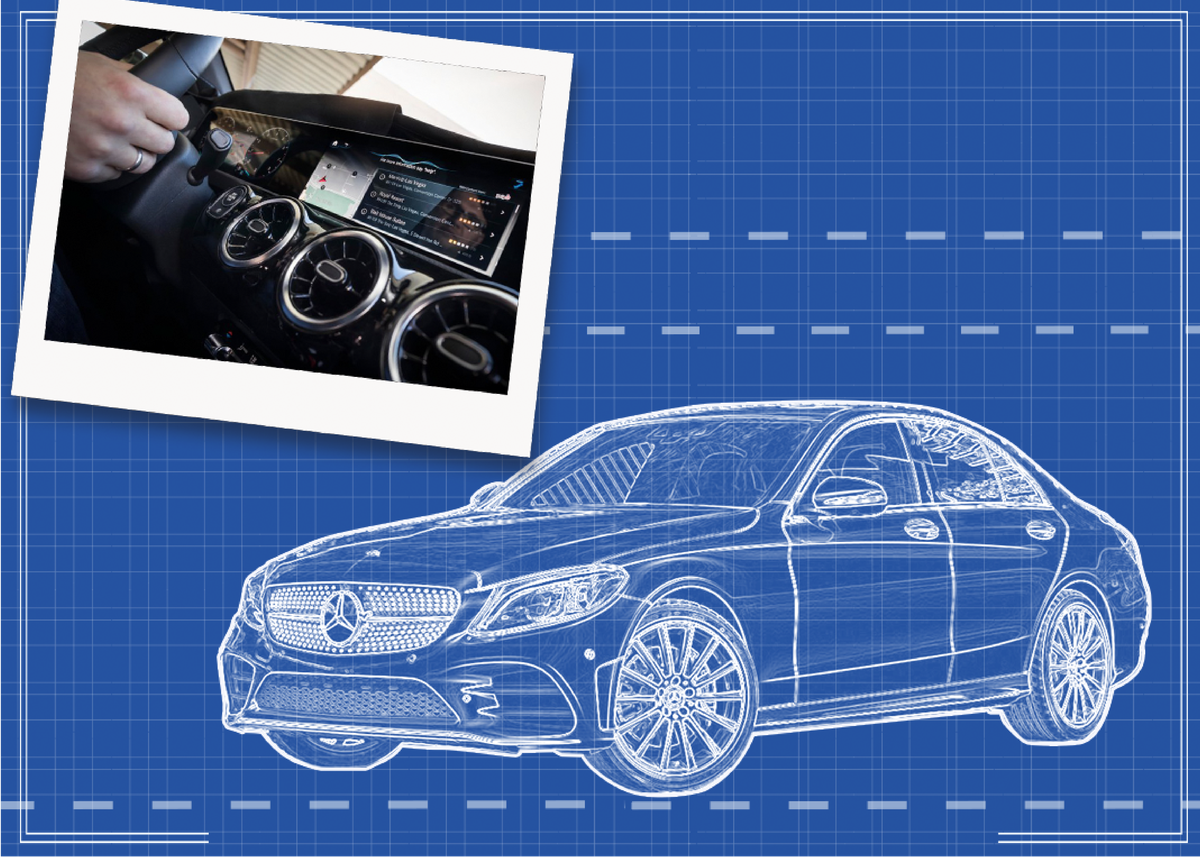 Mercedes Benz: MBUX System
Mercedes-Benz's MBUX system is the next generation in infotainment systems.
There are two huge screens: one for the instrument cluster and another for the infotainment touchscreen display. There is a separate touch-based controller for people who are not comfortable with touch screens.
It also responds to voice commands like Siri or Alexa. Start with "Hey Mercedes," followed by the command to get a response. The system is also connected so it can get information from the world wide web. The voice prompts are pretty intuitive.
Like the latest smartphones, the MBUX system remembers the user's speech patterns and become even more responsive over time. The whole system is developed by Mercedes Benz and will soon be made available even on A-class, which means more Mercedes fans will be able to enjoy the latest in infotainment systems.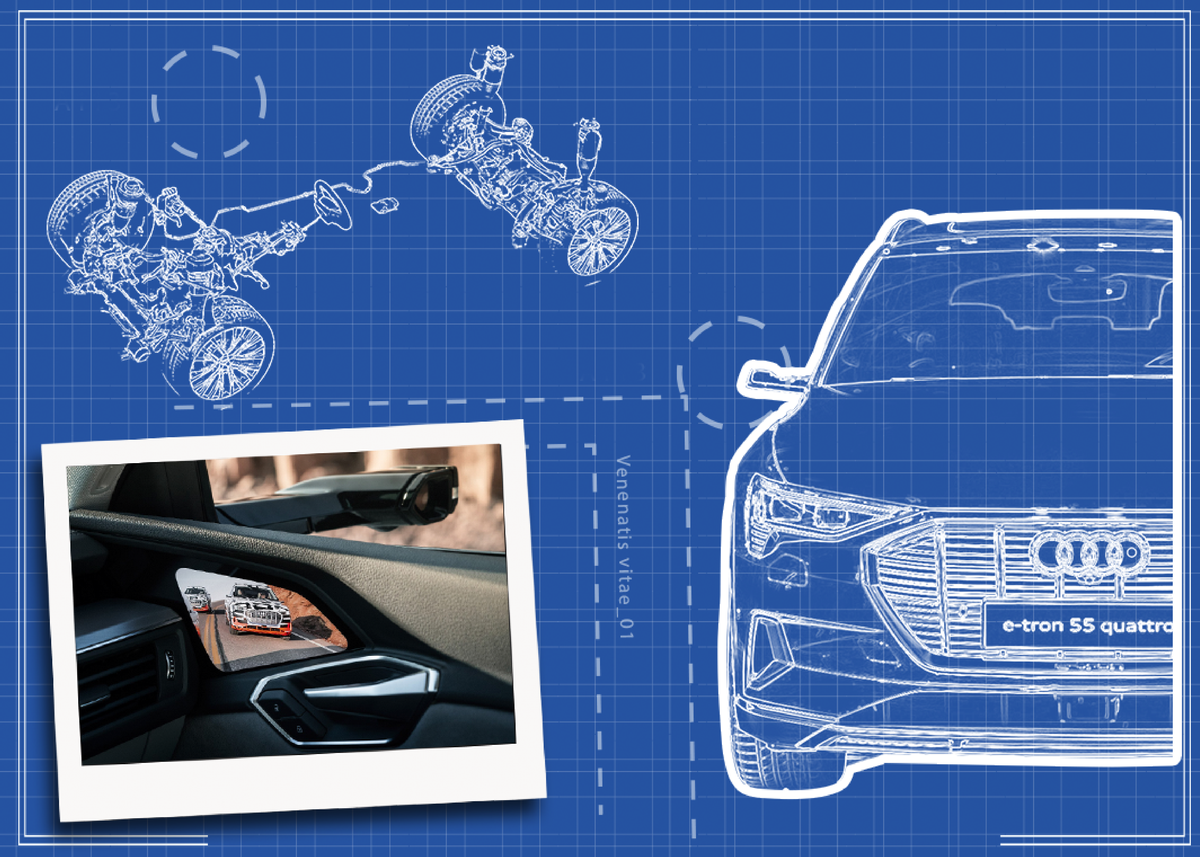 Audi: Active Suspension
The Audi A8, and its counterparts in the Volkswagen group, has an active suspension system that can be set to Sporty or Comfortable driving mode, depending on driver preference. But this is not new.
The latest active suspension system has been engineered for improved protection in case of a crash. If the car senses a possible hit from the side, the suspension quickly raises the side of the car about to be hit. The system acts in half a second and raises the side by 80 millimeters if it detects a collision faster than 25 kph.
The vehicle about to crash will hit the stiffer components on the Audi's chassis that have been reinforced to handle a crash. This could help save lives and prevent injuries.
Audi: Virtual Mirrors
The Audi system replaces the regular side mirrors with small cameras, resulting in a lower drag co-efficient (0.28). Inside the cabin, LED screens are positioned on the door sill just below where the regular side mirrors would be. Touch controls ergonomically installed within easy reach of the driver allows adjustment of angles, as well as zoom in on the images. With light sensors, the cameras adapt to the changing lighting conditions for image consistency even in the dark.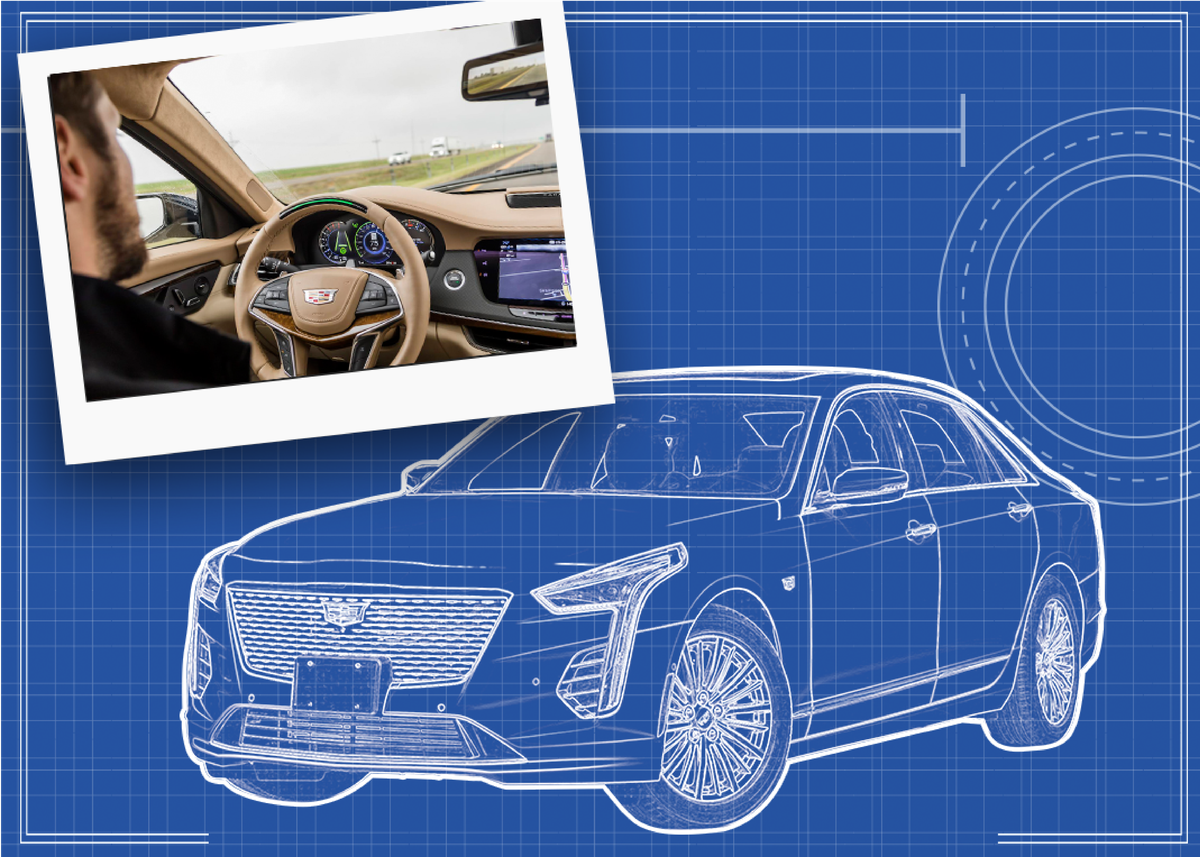 Cadillac: Super Cruise
Super Cruise is the most advanced Level 2, semi-autonomous driving aid. By using a driver-facing camera and digitally mapped highway information, it allows the driver to take his/her hands off the steering wheel. All other systems require the driver's hand on the wheel.
The camera monitors that you are watching the road ahead and ready to take over. The system is disabled once the camera senses that the driver is not paying attention.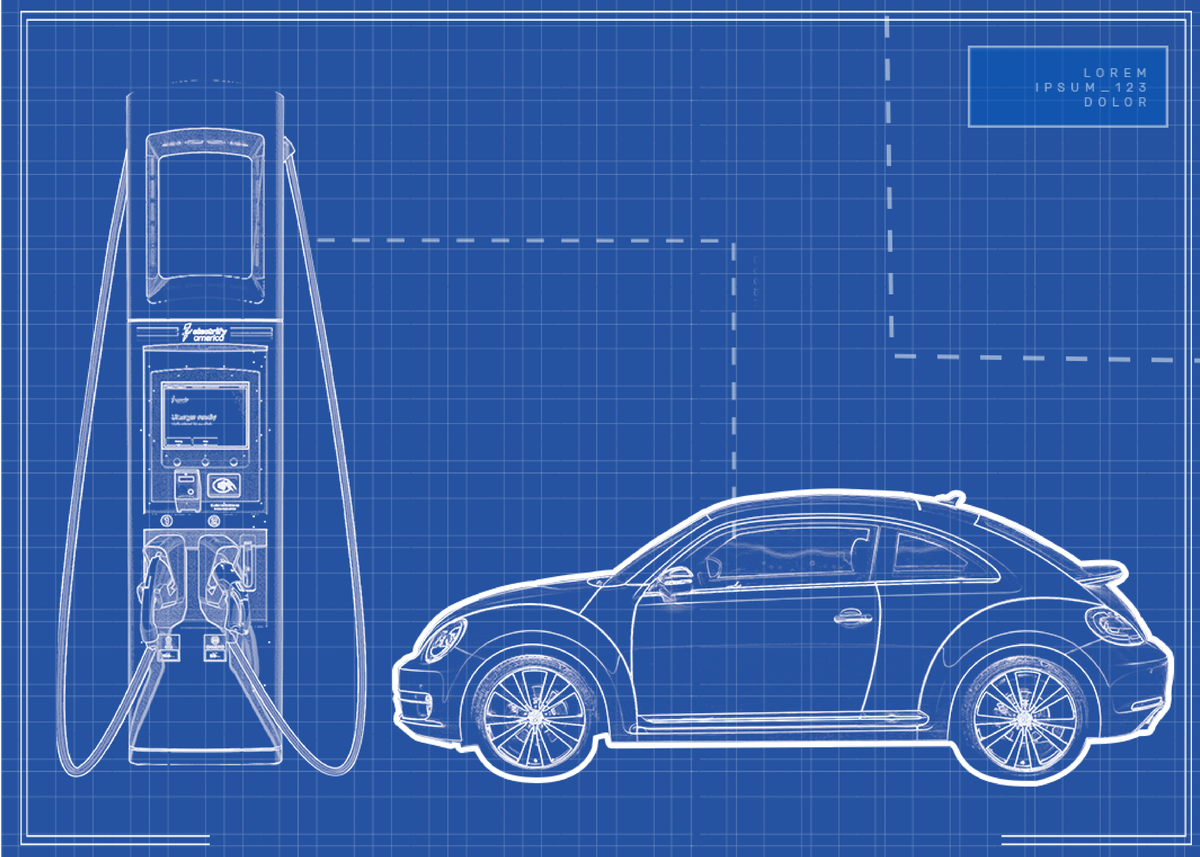 Electrify America: EV charging
Electrify America, a Volkswagen subsidiary, plans to revolutionize the EV charging infrastructure.
It plans to install super-quick chargers capable of up to 350 kilowatts of charging power for a driving range of 300 miles in just 15 minutes. This is delivered through a thin, light cable that is liquid-cooled to prevent overheating. The company plans to invest $2 billion to set up hundreds of charge stations all over the United States.
The future of cars is directed toward electrified, connected and autonomous driving. With growing concerns about environmental degradation and safety issues, the major manufacturers are in a race to develop advanced automobiles toward sustainable mobility. Here are some of the key issues for the cars of the future.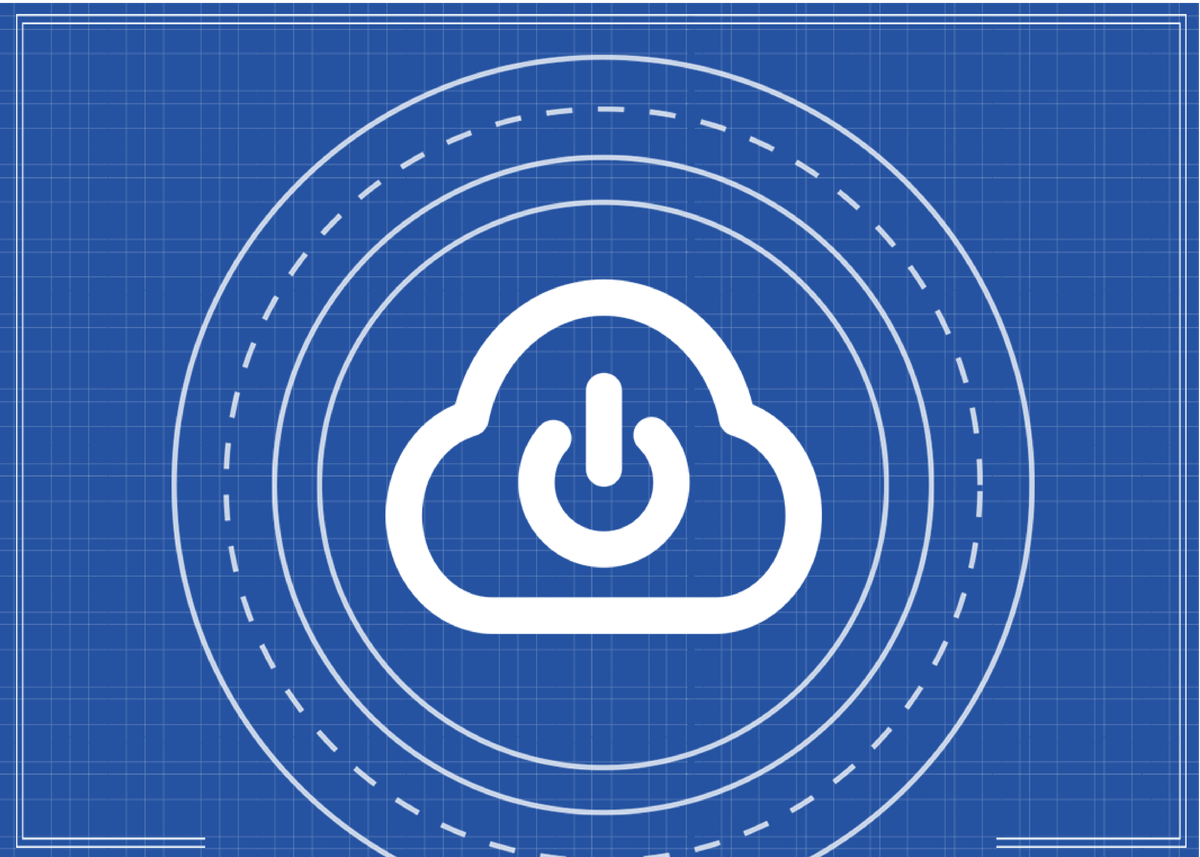 IMPROVED ELECTRIC POWER STORAGE
The global supply of fossil fuels is finite. Electricity is not. But before electric vehicles can replace internal combustion engine vehicles, they need to have better electric power storage for longer driving range.
Ongoing research is focused on developing higher-density batteries and, beyond that, supercapacitors. Studies have shown the latter to be more energy-dense than lithium-ion batteries, holding 180 watt-hours per kilogram as against only 100-120 watt-hours for traditional lithium-ion. Once fully-developed, supercapacitors are capable of energy densities surpassing the current range of electric vehicles.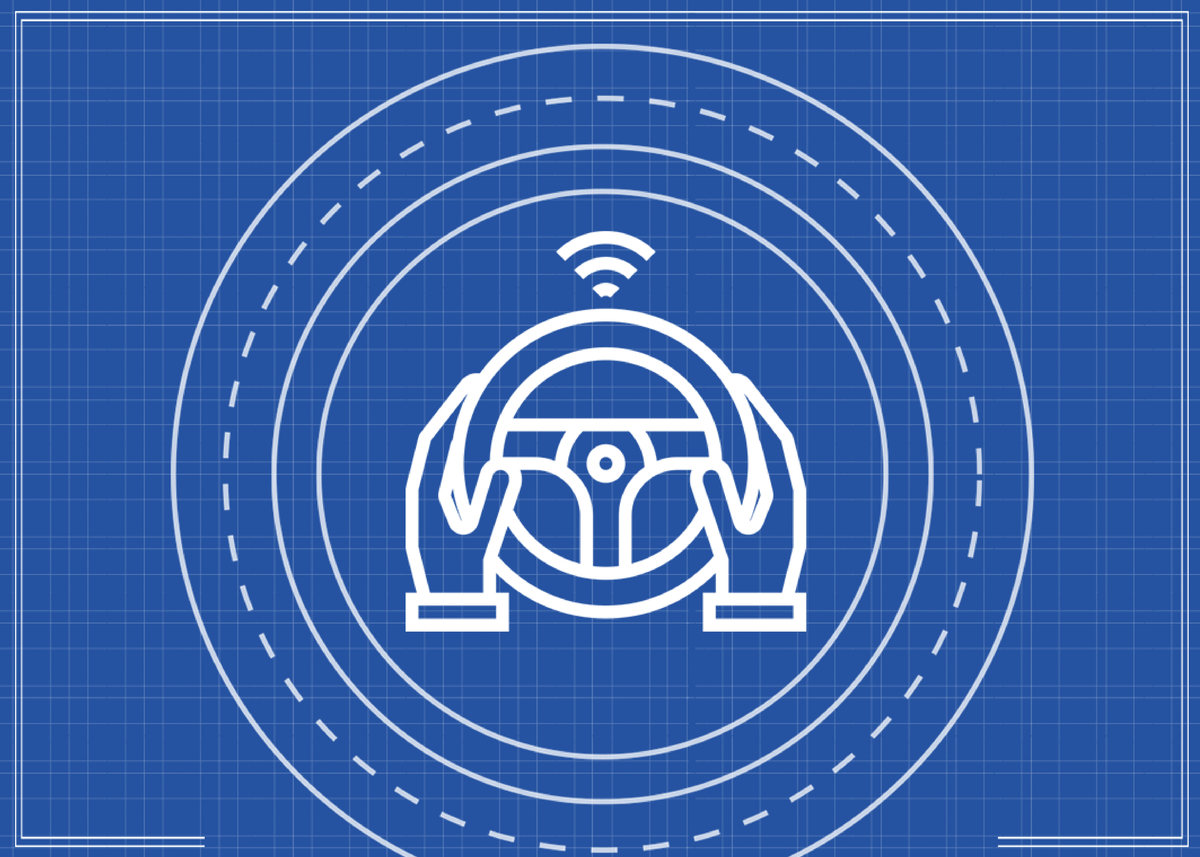 FULLY AUTONOMOUS DRIVING SYSTEMS
Car companies predict that autonomous cars will be the norm by 2025. These cars will have a blanket of sensors to give the system a 360-degree view of the driving environment. The blind spots, the bane of human drivers, will be virtually eliminated. Several types of sensors are being developed by car engineers with no clear indication yet which one will be most effective—lidar, radar, laser, or video cameras.
Beyond the sensors, autonomous driving systems need advanced artificial intelligence (AI) to interpret all the data inputs to keep the vehicle safely on the road. Various programs and settings need to be learned and stored so the vehicle can react to situations as they happen.
With cars doing the driving, humans can then put their commuting time to more productive use, like keeping up with social media.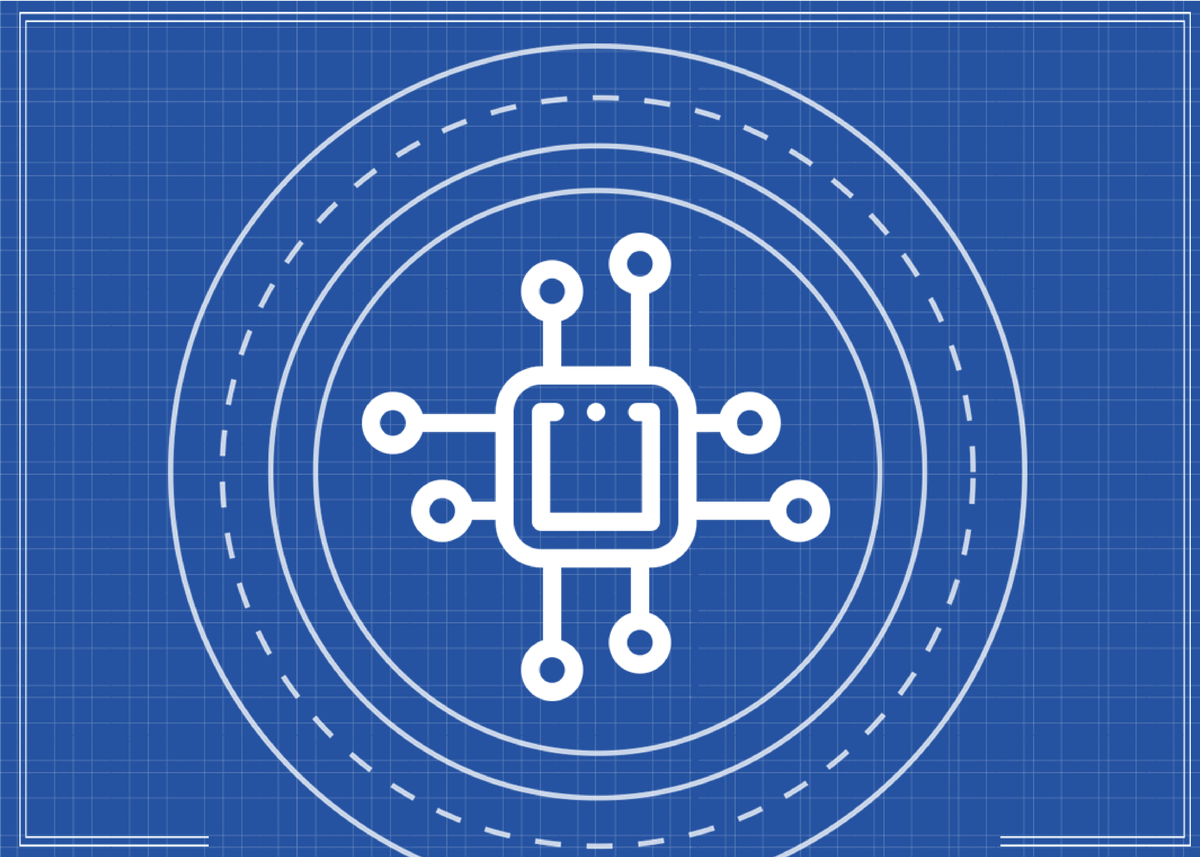 ARTIFICIAL INTELLIGENCE
Artificial intelligence (AI) is the main driving force behind autonomous vehicles.
Since no two situations will ever be the same, it will be a big challenge to overcome this. Self-driving cars need to react instantaneously to fast-changing circumstances such as other vehicles, pedestrians, and road conditions.
Car companies need to develop programs to manage big data analysis and machine learning so cars can perform like human drivers. The system will require tremendous processing power and an advanced generation of sensors.
Fortunately, the major car companies are already into AI research, as witnessed by this writer in the last Tokyo Motor Show.
Words by Arnel Doria
Also published in GADGETS MAGAZINE July 2019 Issue