Michelin has just made its latest  generation tire Primacy 4 available in the Philippines.  
Part of the leading tire brand's Primacy range, the Primacy 4 introduces the concept 'Safe  When New, Safe When Worn'. The tires guarantee lasting safety and excellent performance  in both new and worn states, throughout its entire life cycle.
Michael  Nunag, chief  representative of  Michelin Philippines  shared: "A tire's grip  and braking performance–especially  on wet roads–is critical to road safety  in our country. Filipino consumers today choose  their tires based on their characteristics when they  are new. But what happens to grip and braking performance  after 50,000 kilometers, or after a few years of use? In the  tire industry performance tests are typically conducted on new products.  Michelin is a step ahead. We want to demonstrate that our performance is  maintained with mileage and time."
Michelin  commissioned  TÜV Rheinland  Thailand Limited  to test new and worn  Primacy 4 tires on wet  roads, as well as new and  worn tires of other premium brands.  The results revealed: on wet roads, Michelin  Primacy 4 tires brake 2.5 meters shorter when  new, and 5.1 meters shorter when worn, vis-a-vis other  premium tire brands. Worn Primacy 4 tires were also recorded to brake  1.8 meters shorter than brand new tires of some other premium brands.  
A design three years in the making,  Michelin Primacy 4 comes with two  innovative technologies that allows it unmatched grip. It features the brand's EverGrip Technology which has a new  sculpture that provides increased water evacuation space by 50-percent for wet grip as the tire wears with usage. The technology also includes a  new-generation rubber compound, which–by bonding rubber and silica more strongly and evenly together–provides uniform energy dissipation upon contact  with the road, resulting in better grip on wet roads.
Meanwhile, 2nd-Generation  Silent Rib Technology features inter-locking  bands that minimize the deformation of tread  blocks as the tire is rolling. This reduces air  pumping sound for a more silent ride, as well as provide  better shock absorption in response to road obstacles for  a more comfortable ride.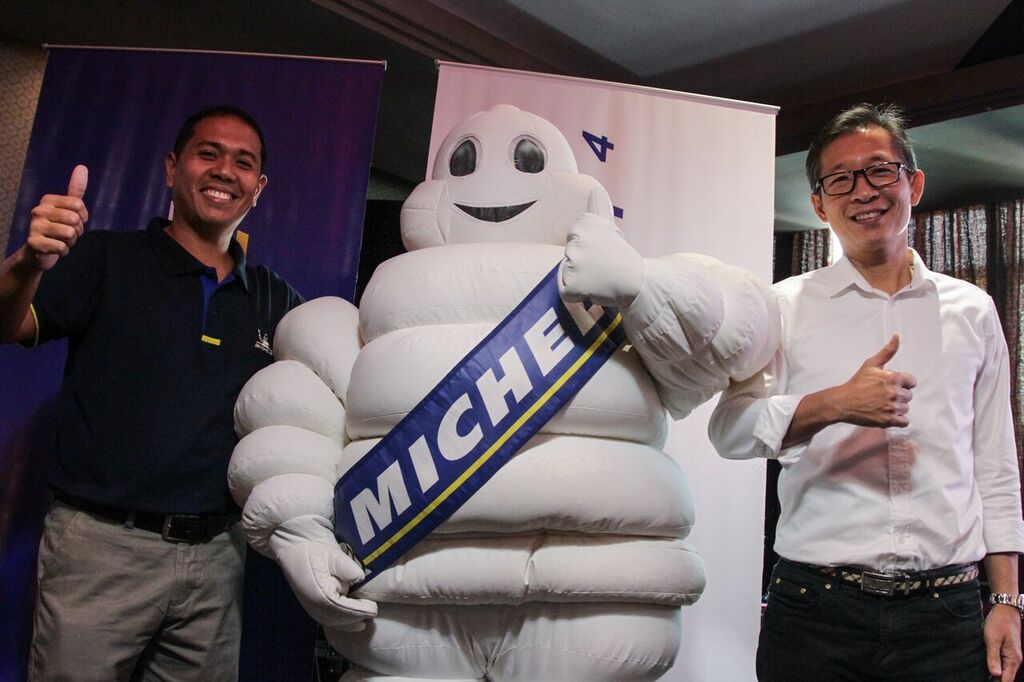 "The  new Michelin Primacy 4 addresses  two major pain points  of consumers in our country:  safety journey after journey, due  to unfavorable road conditions and rain-related  accidents; and on comfort, due to challenging road  and traffic conditions," Nunag added. "Sustainability of  our products is Michelin's key corporate strategy. Instead  of producing tires that are easily depleted, we strive to provide  tires that provide safety and true value to consumers, while respecting  the environment, throughout its full life cycle."
The new  Michelin Primacy  4 is available in  64 sizes, from 15- to  18-inch diameter. Michelin  Primacy 4 is available at 'TYREPLUS'  and Michelin's authorized dealers across  the nation.
For  more information, visit  www.michelin.com.ph