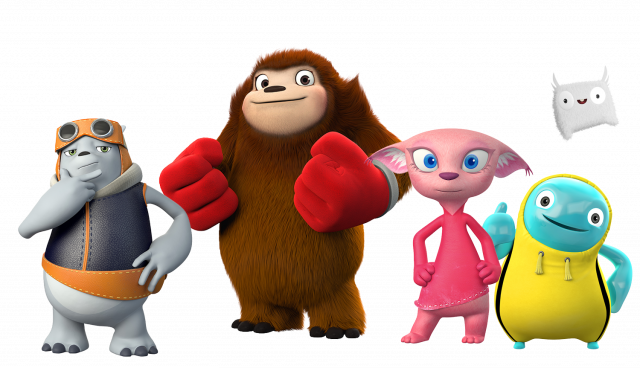 Kia Motors has introduced fun- and children-friendly mascots as they boost efforts at reaching out to their youth and family audiences. Going by the moniker "Enzy and Friends", the characters draw inspiration from Kia's own brand characteristics—vibrant, distinctive, and reliable.
The mascot crew consists of five characters: Enzy, Razy, Aqu, Tory, and Laito, each one representing an automotive and natural feature. The leader of the group Enzy, is an engine monster who creates fire with his large, Kia Red-colored hands; Razy , the radiator monster, is able to generate wind and flaunts unique inventing skills;. Aqu is a little washer monster who works with water; Tory is a pink battery monster who generates electricity with her hands; and Laito is a headlight monster who projects light from his eyes. And just like the car parts they represent, these five characters work together as a reliable and hard-working crew who are able to move bigger things along.
Making their debut at a Kia Carnival versus Barangay Ginebra San Miguel PBA game, an Enzy mascot will accompany the team to future games, as well as be featured in a new television commercial. Enzy and Friends will also appear at the helm of Kia's upcoming youth marketing program in the Philippines.