The country's leading automatic motorcycle, the Yamaha Mio, is being immortalized in a new mural at Bonifacio Global City (BGC) in Taguig, an upscale commercial and residential hub that is known for glitzy shopping as well as trendy street art.
The 45-foot mural, which can be found on the corner of 9th Avenue and 30th Street, celebrates the country's riding culture as embodied by the much-loved Yamaha Mio. The mural asks its audience, "What's your culture?"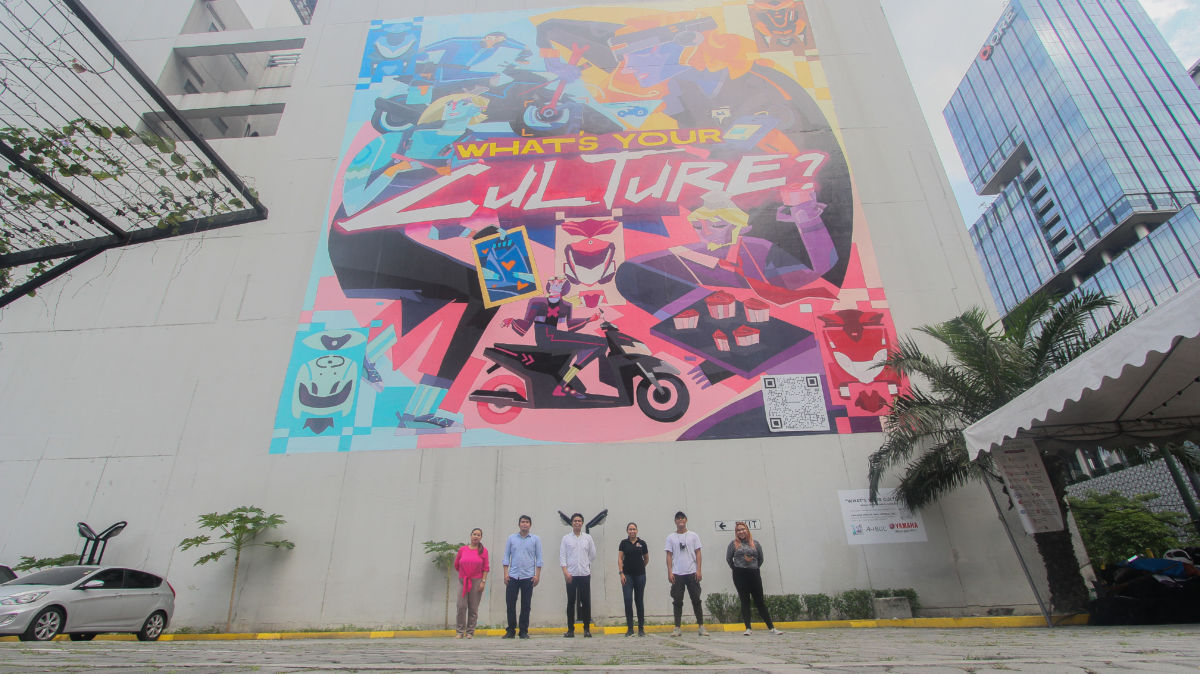 Created by artist Glenford Lumbao, the mural is designed to resemble a textile-like look based on the traditional craft of "weaving," symbolic of the diversity of modern Filipino lifestyles and how they intertwine with one another. Thus, a Gamer, a Thrill-Seeker/Speed Junkie, an Artist, a Chef, and even a Trendsetter are all featured in the massive wall art.
The Thrill-Seeker/Speed Junkie passes paint to the Artist. The Artist then hands over his latest creation to the Trendsetter riding her Yamaha Mio on the way to her favorite Chef. The Chef, in turn, gives his latest culinary accomplishment to the Gamer. And, finally, the Gamer is seen fixing the Thrill-Seeker's scooter, thus completing the cycle.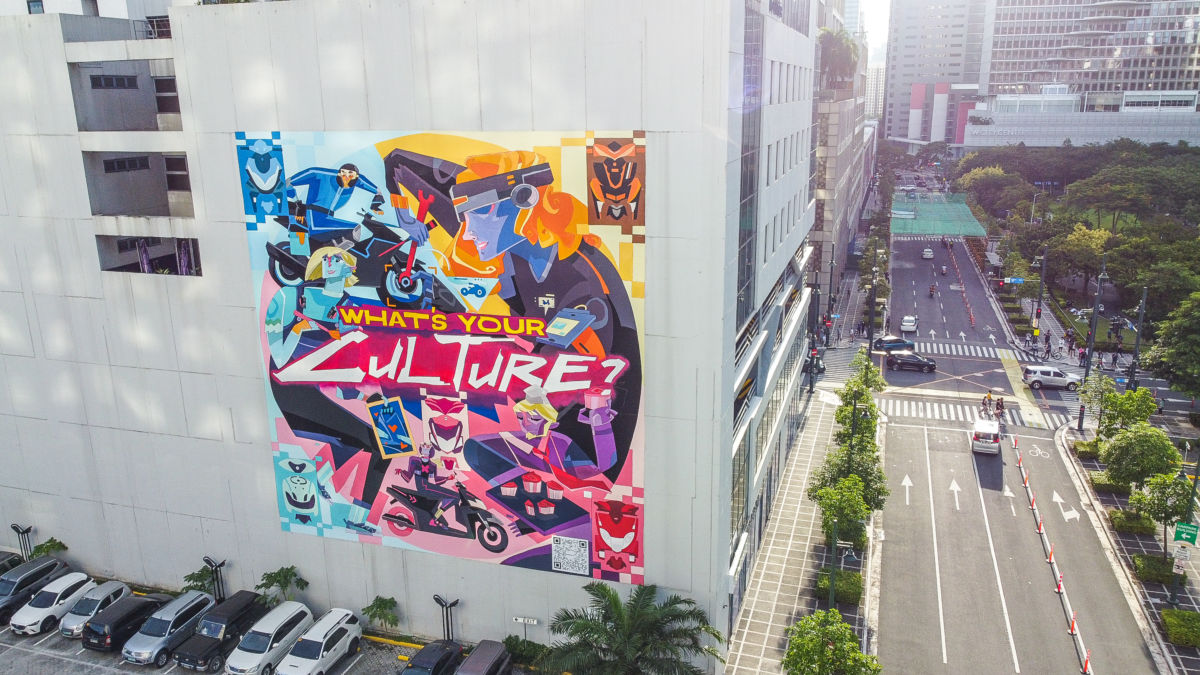 Through this circular representation, the mural manifests how everyone in the community, regardless of their diverse cultures and lifestyles, can be of service to one another. Also included in each frame is the distinctive Yamaha Mio model dedicated for each lifestyle, to spotlight the integral part that motorcycles play in the everyday lives of Filipinos.
For the Gamers and Thrill-Seekers, there's the Mio Aerox and Mio Sporty with their awesome look and fast-paced ride. For the Chefs and other foodies, the Mio Gravis will take you to the best food scenes around the metro. The Artists can find inspiration riding on the Mio Soul i125, while the Mio i125 can take the Trendsetter to the next big find around the city.
"The Yamaha Mio plays a big part in Rolling Out a Better World. The mobility it offers helps the community to Move Forward especially during the new normal," notes Yamaha Motor Philippines.
For more information about the Yamaha Mio as well as other Yamaha rides you can check out Yamaha Philippines' website, Facebook Page, Twitter, and Instagram. You can also visit the nearest Yamaha Dealership to check out the bestselling Mio series.