Sophos, a global leader in network and endpoint security, has introduced the Intercept X version 2 that gives the world's best endpoint protection.
Integrated with malware detection powered by advanced deep learning technology, the latest version of the anti-exploit software delivers previously unseen levels of detection and prevention through its predictive security features.
Deep learning is the latest evolution of machine learning that identifies samples in a supervised manner. It delivers a comprehensive scalable detection model that is able to learn the entire observable threat landscape. With the ability to process hundreds of millions of samples, deep learning can make more accurate predictions at a faster rate with far fewer false-positives. The model is also less than 20MB and requires infrequent updates which makes it affordable.
Among the new functions in Intercept X version 2 are the following:
-Credential theft protection which stops techniques that acquires user credentials or files
-Code cave protection that detects and blocks malware hidden in original applications
-New process of protection that stop bad actors from attacking your device
-Lateral  movement protection
-New and enhanced exploit prevention techniques
-Enhanced application lockdown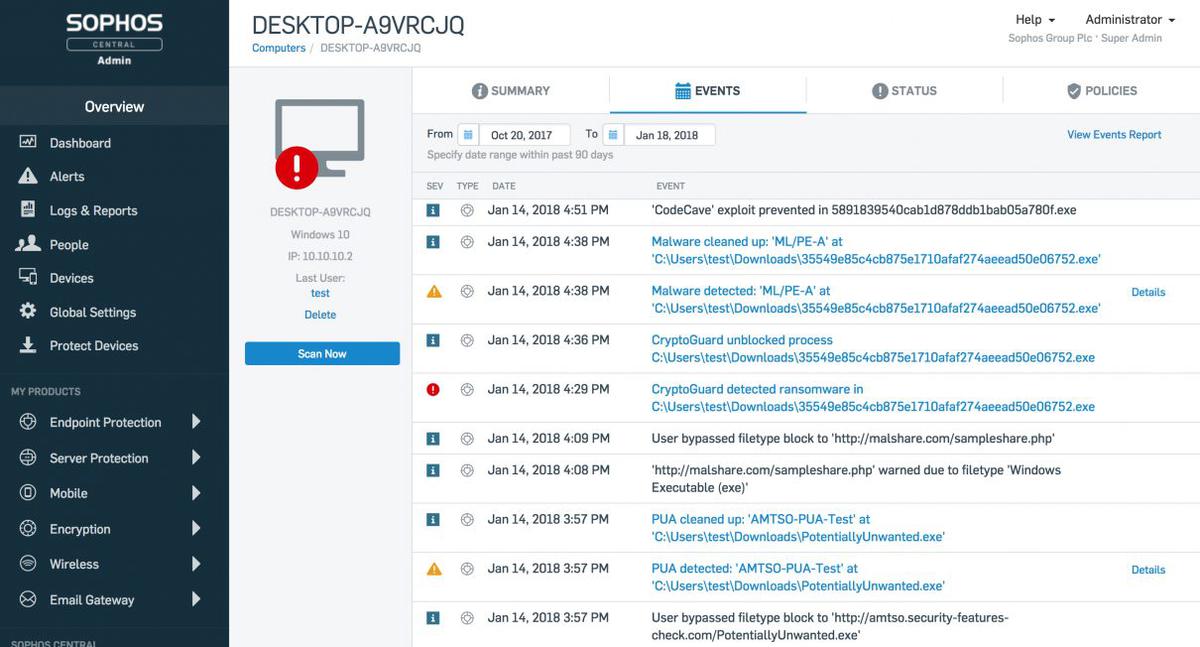 "The Philippines is one of the most susceptible nations in the Southeast Asia region to cyber attacks. Thankfully, there is growing awareness among organizations to pro-actively protect themselves and their systems from attack and unauthorized access," said Julius Suarez, Sophos' ASEAN manager for Engineering. According to the data collected by Sophos, about 54% of local establishments are recorded to be highly vulnerable for exploit attacks.  It also shows that the healthcare industry is the top victim of ransomware due to its weaker infrastructures and IT networks
Deployed through the cloud-based management platform Sophos Central, Intercept X can be installed alongside existing endpoint security software from any vendor, immediately boosting endpoint protection. When used with the Sophos XG Firewall, Intercept X can introduce synchronized security capabilities to further enhance protection. This complements traditional anti-virus systems for the cutomer's safety.
Tony Palmer, senior validation analyst with the Enterprise Strategy Group (ESG), said: "Traditional machine learning models depend on expert threat analysts to select the attributes with which to train the model, adding a subjective human element. They also get more complex as more data is added, and these gigabyte-sized models are cumbersome and slow. These models may also have significant false positive rates which reduce IT productivity as admins try to determine what is malware and what is legitimate software."
Aimed for small and medium-scaled organizations, the Intercept X  promises to give better accuracy and protection to Windows devices at an affordable price. A free trial of Sophos Intercept X  is also available online.
You may visit Sophos website for further information and updates.