Cameras have a clear and important role in our lives as members of the media. We want to bring the action to our readers in a way that makes them feel as if they were there with us, and that's just not possible without some solid photos. The WB350F comes from a line of solid performers, and we took it out for a spin over the course of an overseas press trip. Here's what we learned.
Design: 4.0/5.0
The WB350F is a little on the thick side. It's slightly larger than my five-inch smartphone (when the phone is in a rugged case), though with a little effort, it can fit completely in the hip pocket of my jeans. The top edge of the camera is home to the all the critical function buttons. They are all very easily within reach, and function intuitively. The function dial, though, tends to turn a little too easily as it extends past the body of the device, so bear that in mind, and check often to see if you are still in the desired shooting mode.
Hardware: 4.5/5.0
The back of the device has a huge three-inch screen that makes life a lot easier by being touch-capable. You still have control buttons to the right of it, but if you want to, say, focus on a different point on your subject, you can just tap on it as it appears on the display, and, like a smartphone, the camera will do its best to focus on that one spot. Menu navigation is also made much simpler through this interface.
The camera has a 4.1-86.1mm 1:2.8-5.9, 23mm lens by Samsung that is capable of a very impressive 21x optical zoom. Image stabilization does a decent job here, though you may want to get stable before taking a shot at range, as the camera is a little rear-heavy and pivots just behind the lens while in your hand.
The camera offers Wi-Fi connectivity, so you can pair it with your smartphone for instant photo sharing. This is achieved via Wi-Fi direct, allowing you to connect to the camera's hotspot as you would any wireless router, or with a quick tap on the top edge of the WB350F, thanks to NFC connectivity. Both methods work great, and resulted in a solid connection.
User Experience: 4.5/5.0
I was very happy with the WB350F. As a camera, it let me take photos very simply, with greater than smartphone capabilities. Save for the mode dial that kept getting bumped into another setting, the camera let me take excellent photos without having to worry about going deeply into the settings very much. It's not going to take the place of a DSLR, as your options are limited when put against one of those, but as a device to handle events and documenting nights out, it is extremely handy.
Pairing my S4 and the camera allowed me to launch the companion software and do a whole variety of things from sending the photos straight to my device, triggering the camera remotely and even use the S4 as the camera's viewfinder. This was a huge help at the overseas press event to which I was sent, as I could set the phone down, take shots, and post them instantly without leaving my seat and the tablet on which I was writing updates. This was, by far, the most useful feature on the camera next, of course, to the actual picture taking.
Manipulating the device is made a lot simpler with the inclusion of a touch interface, so if you find using a regular point and shoot camera easy, this is going to be even simpler.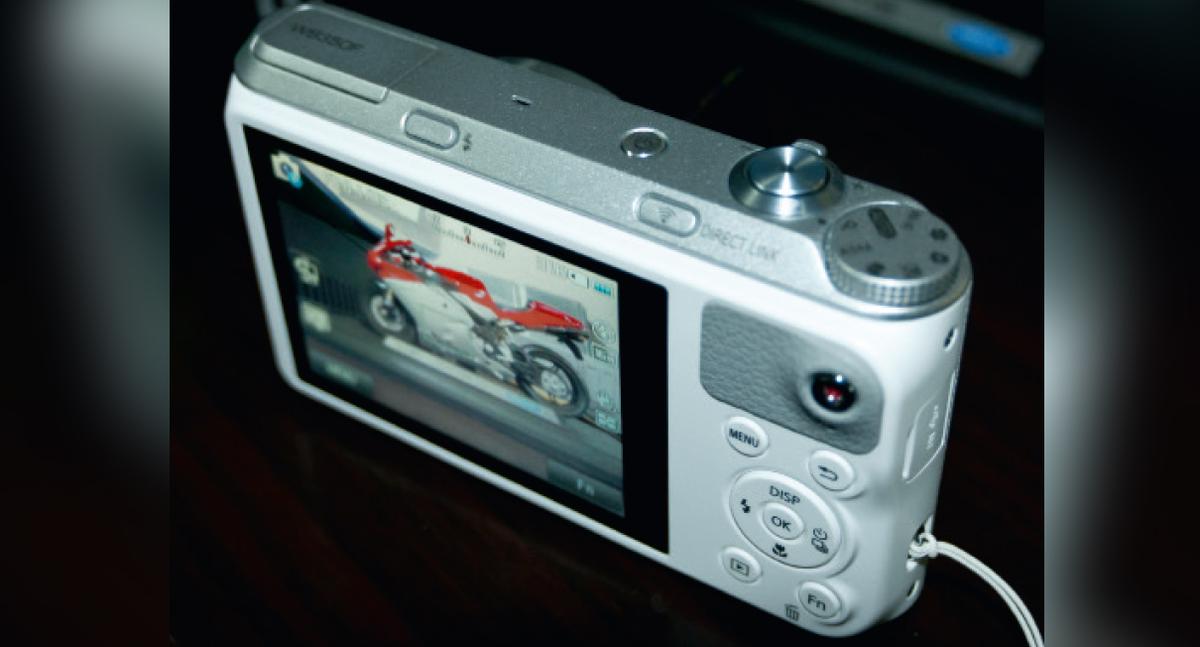 Value: 4.0/5.0
The WB350f has a sticker price of about USD 260 (roughly PHP 12,000), which puts it squarely in the middle of its price range. The addition of Wi-Fi connectivity and all the usability that carries with it made me think this was a device that had a sticker price several thousand more than this. Though it will likely be a little more expensive in the shops locally, unless the price passes the PHP 15,000 mark, it should still be a good deal.
Bottomline: 
Wi-Fi connectivity and the accompanying app let this device do a lot more than many other devices at its price point.
Also published in GADGETS MAGAZINE March 2014
Reviewed by Ren Alcantara