In this Cover Story, we delve into 2021 forecasts for personal computing, consumer tech, and automotive trends.
2021 is here, and it couldn't have come sooner! We're all eager to get a fresh year to work with, and so are the rest of the industries we've been keeping an eye on. While we have a lot of time to make up for, 2021 looks like it's going to be a good year for consumers. Here, we're going to be looking at some of the things we're looking forward to over the next 12 months, so buckle up!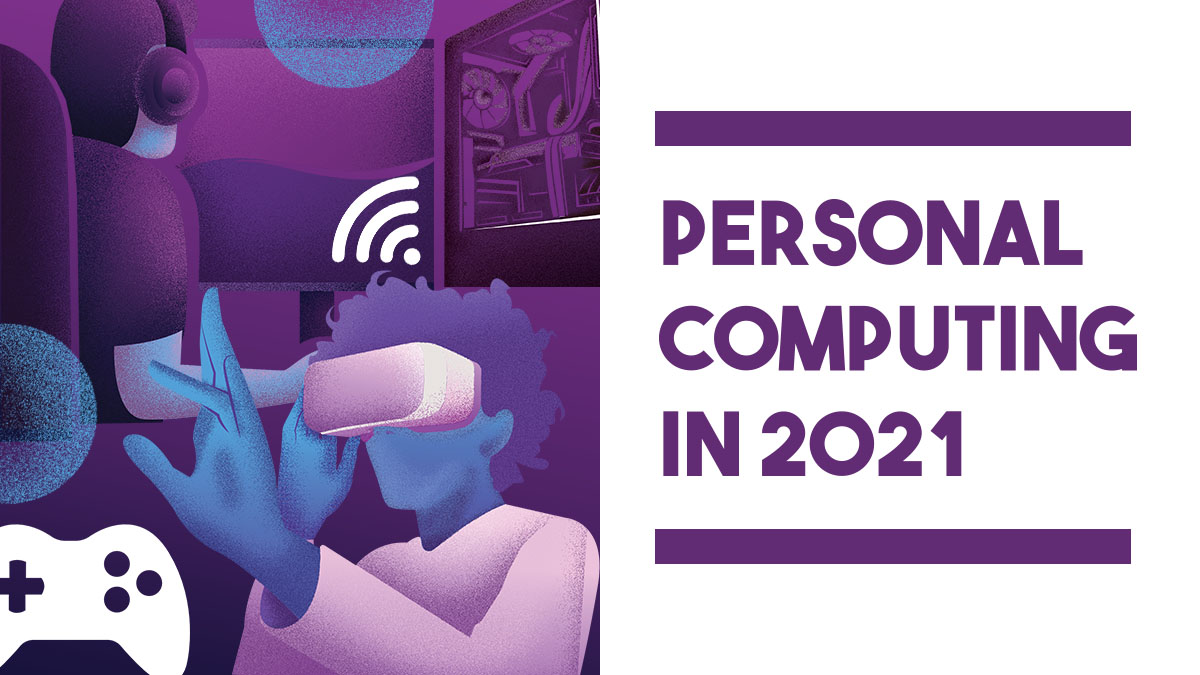 2021 Forecasts: Personal Computing
Words by Gabriel Pe
If there's one thing that didn't suck in 2020, it was the countless PC component launches. Even before the pandemic the announcements of new mobile computer processors caught the attention of a lot of people, AMD offered a great bang for the buck processing for their new Ryzen 4000 mobile processor, while Intel unveiled their new 11th Gen mobile processor with their new Xe Graphics architecture.
Even during the pandemic, NVIDIA, AMD, and Intel all locked horns on new tech and performance upgrades by launching new graphics architecture with Ampere and Big Navi, and new processing architecture and process with the new Zen 3 and Comet/ Rocketlake structures. But the best thing about all these is the price they are dropping these things for. In our 2021 forecasts, we're expecting some pretty good stuff for personal computing.
Entry-level now doesn't mean bad
If you're scouring the internet if you're building a PC the word budget is often associated with the word entry-level and poor performance. But if we're looking at the current trend of product releases this might not be the case anymore. Advancements in manufacturing components have made it possible to create products with more power and performance for even a lot less cost. If 2020 produced an entry-level processor that matches toe to toe with a high-end processor from 2017, it's exciting to think what 2021 can bring us.
Mobile Ray Tracing receives an upgrade
If you're into games, chances are you already know that ray tracing is all the rage, especially in the desktop segment. While Ray Tracing capable graphics are already available right now, they fail to produce the same great quality you can find on the desktop. The arrival of the new NVIDIA RTX 3000 series mobile GPUs and AMD RX 6000 mobile GPUs next year might make Ray Tracing much more attainable for laptops and small form factor devices.
Stocks will hopefully stabilize
If there's one thing that's been a downer for the PC building and enthusiast community, it's the lack of stocks for the new releases. The release of NVIDIA and AMD's new graphics cards as well as the new AMD processors saw how the pandemic had disrupted the supply chain for the new components leading to low stock availability and the rise of scalpers who jacked up the prices for these parts. As the world slowly gets back to normal, stocks will also stabilize and hopefully, we'll soon see these new components at their MSRP.
The processor war will be great for consumers
It's no secret that the Intel and AMD rivalry has made processors faster and cheaper, but the sudden arrival of Apple's new M1 chip and NVIDIA's acquisition of ARM will make things much more interesting in the coming years. With the competition pushing each manufacturer to one-up each other, this will also go down to consumers who now have a lot more choices for their systems and at the same time get more value for their money.
2021 will be a great year to finally do that build
Will all the new stuff that came out in 2020, 2021 will be the year to finally do that dream build you've been dreaming about. 2020 saw some components such as RAM and storage return to their original prices. Add to that the new much more powerful processors and graphics cards, our 2021 forecast says this will be the best year to build your dream gaming rig.
Gaming and esports will continue to thrive
If there was one sport that thrived during the lockdown of 2020, it's esports. Even though there was almost no major tournament for the year, esports continued to draw viewership records. Many of these new viewers are first time viewers who were introduced to the games because of the pandemic and will carry on for the next year. Aside from new viewers, new investors have also entered the esports market in 2020, from superstar athletes funding organizations to multinational corporations adding to the massive prize pool in tournaments, one thing's for sure is that esports will continue to grow in 2021.
VR gaming might finally be available to more people
Lastly and possibly the most stretched prediction in our 2021 forecasts, VR might finally be available to more people. Virtual Reality gaming has been around for a few years now and if you're one of the few early adopters then you might have noticed that games have improved since then. This makes VR gaming much more alluring for new gamers, but what will make VR much more accessible to many is the cheaper and more powerful PC components and the cheaper VR gear. Hopefully, the new VR gear can reach the country's shores with minimal price changes so Filipinos can make the shift.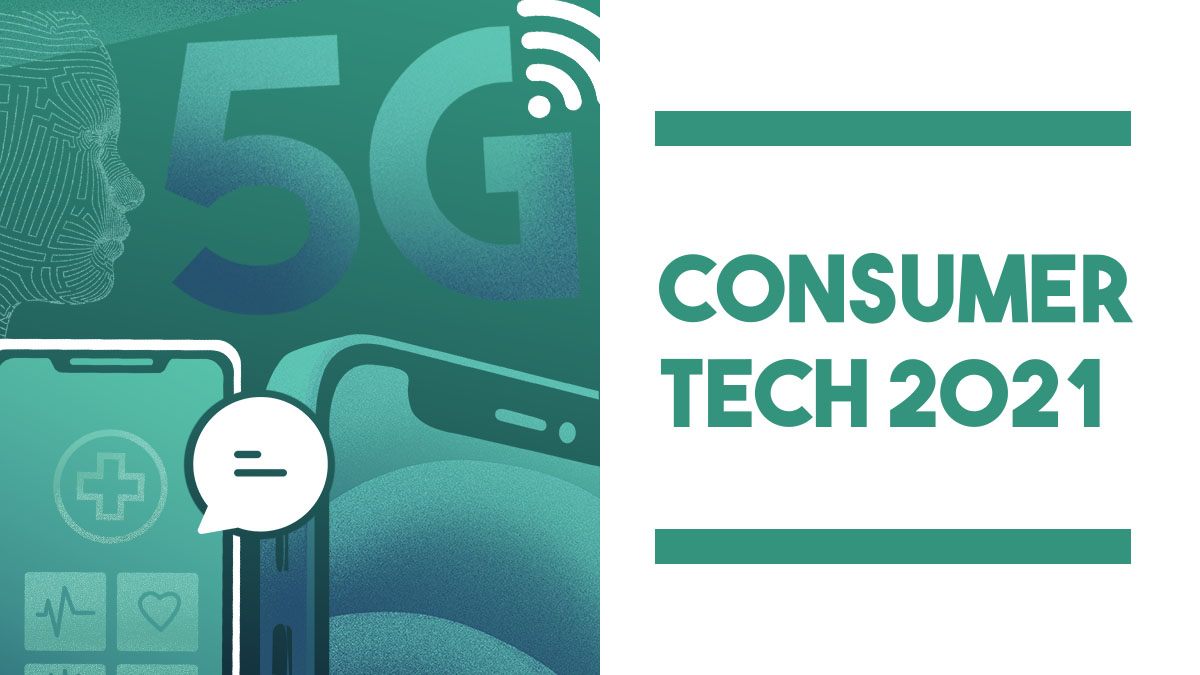 2021 Forecasts: Consumer Tech
Words by Ren Alcantara
A lot is going on in the consumer tech world, and as we look forward to this year, we're probably going to see a lot of innovation that might just help us forget about 2020. Let's take a quick dive and see what we're going to be spending on this year. There is a lot of getting back on our feet that has to happen before some of the technologies really start going at speed, but it's still encouraging to be moving forward. Our 2021 forecasts round up what's in store for consumers this year.
The 5G rollout continues
Among other things, 5G connectivity brings great speed to the table. As telcos increase the 5G coverage, manufacturers will continue to bring 5G-capable phones to the market. The technology will trickle down to even more inexpensive handsets, allowing all of us to reap the benefits of high-speed, low-latency mobile internet. Whether or not people will appreciate it remains to be seen, but the experience is significantly better. Expect the price of your average 5G smartphone to drop sharply over the course of 2021, with more options across all the brands. This will also bring changes to how we use apps and an even greater reliance on cloud technology. Better start saving up for a good data plan.
"Unusual" displays
As more and more material research is put in we're going to see even more interesting, unusual displays hit the market. Folding screens, which are currently crazy expensive, will start to become less so, though they'll still be a bit more expensive than most of the current flagships, just because of the tech needed, and to create a little bit of a "premium" difference within the top tier. Dual display devices might also start popping up here and there, as will more exotic ones such as scrolling screens that roll-up. Also here are the next generation of displays (Mini-LED) that offer great image quality at a lower price than OLED screens.
Gaming
The growth of the esports industry has been affected by the pandemic in good and bad ways. While more people are getting into gaming, live events and tournaments have been hit hard, and online viewership hasn't exactly been the same for many tourneys. With more people playing now, and the potential end to the pandemic in sight, we're hoping that 2021 is going to see a revitalization of esports as a whole. Streaming has gone up with the increase in gaming, and that as a form of entertainment can only mean good things for the esports scene.
Augmented Reality
Because of the increased availability of 5G connectivity, AR apps and services will increase. These require low latency for the best effect, which 5G has, and re-locating the processing load from the device to a powerful server somewhere (something 5G is also great at) means that lower-spec'd devices will be able to do some interesting AR things. It's only a matter of people making the apps, but the hardware and infrastructure will be more than happy to oblige.
Healthcare
The pandemic has created a surge in the reliance on remote healthcare, and this momentum is likely going to continue. As methods and services become more refined, and better smoothed-out, even more people will turn to teleconsultation and app-based services. This, combined with a rise in the use of wearables, might mean a change in how we take care of ourselves is on the horizon. Making monitoring and consulting might actually mean we take better care of ourselves, which is definitely a good thing.
The rise of the machines
Ok, so it might not be as apocalyptic as the title might make it sound, but AI will be more pervasive in 2021. From chatbots to photo-rendering, video production, and dedicated AI cores on devices, we're going to see more of this tech in our devices. Again, this is tied in with 5G rollout, but also the continuing development of the tech. We don't need to worry about our toasters coming after us in our sleep, at least not yet, so just continue to enjoy the benefits AI brings.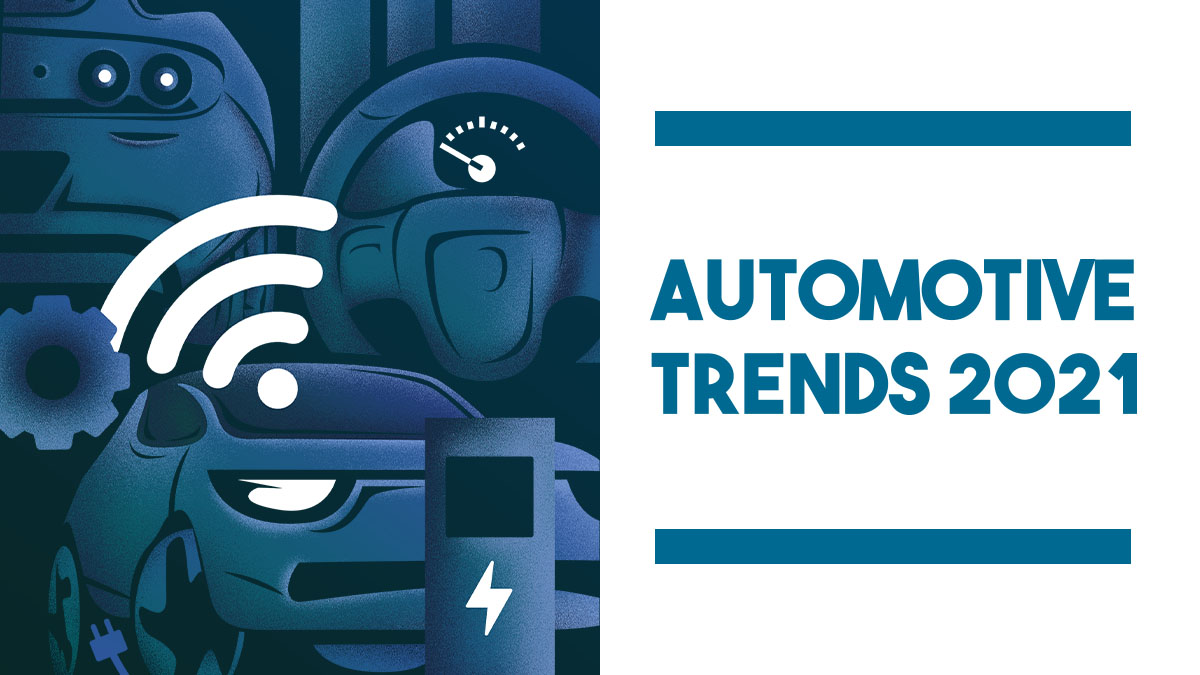 2021 Forecasts: Automotive Trends
Words by Ren Alcantara
2020 was a tough year for everyone, there's no doubt about that. Despite the local automotive industry launching dozens upon dozens of new models, it's still very much apparent that manufacturers are looking forward to this year to turn things around. Technologies we're going to be seeing haven't been developed overnight though, and not even the pandemic is likely to derail the plans of manufacturers to roll out the kind of tech we might be seeing throughout the year. Let's take a quick look at what the car industry might have planned for consumers over the next 12 months in our 2021 forecasts.
Better features for the entry level
As is the case for all top-tier tech, features that were once available solely in the realm of the top tier will continue to make their way closer to the entry-level. We're already seeing some brands trickle premium features such as reverse cams into the lower tier, so we're optimistic that 2021 will see this trend even more. It doesn't seem too much to hope for to have more safety features, better entertainment options, and extended creature comforts in the coming year, even in the more bare-bones entry level offerings manufacturers bring to the market.
More smart tech
This is a continuation of what we've already been witnessing over the past few years. As car companies continue to make developments in making cars smarter, our 2021 forecasts see this as a great year to be on the lookout for upcoming smart tech in the automotive space. All the major players have poured a lot of talent and time into tech such as driver assistance features and better connectivity, and we see even more of that happening this year. The race to have more horses under the hood will never go away, but even that is changing, and the competition to have more brains to go with that brawn is heating up in earnest. More driver-assist tech (think lane drift assist, blind-spot detection, and the like), as well as better connectivity, should be on the horizon. The top tier should have even better versions of the same tech, as well as some new features, perhaps relating to connectivity, leveraging the trend towards 5G, and a much better data connection for smart, if not more autonomous driving.
No autonomous driving—yet
The pandemic threw a wrench in the plans for a more widespread adoption of autonomous driving all over the world. While some brands have led the charge and have rolled out tech that allows for that in some stretches, COVID has slowed the plans down to a much more cautious pace. This doesn't mean that it's not going to happen. As we said earlier, 5G connectivity opens the doors even more. Cars right now rely on individual data based on their own sensors, as well as internal processing to crunch the sensor information. This puts a hard limit on what each car can do individually to drive themselves. With the speeds, and more importantly, better latency from 5G, cars can start communicating with each other, and better-equipped hardware over the cloud, on top of their own processing, making a much more robust self-driving system—though maybe not in the coming year. We may have to be a little more patient.
A general shakeup
Cars have mostly been used as a means to get to and from work, particularly here in the Philippines where the public transportation system leaves a LOT to be desired. With the pandemic-driven transition to working from home, this might change somewhat. This shift away from work-center commutes will give manufacturers a bit of pause and possibly rethink either how the vehicles are marketed, or the features that they will include, as people might be even more content with keeping their current daily drivers that don't see as much use anyway, or start to look for a vehicle that is more centered towards driving for fun rather than necessity.
Increasing electrification
If 2020 is any indication, the march towards more electric and hybrid vehicles continues. With even chinese brands getting on the bandwagon, 2021 should see even more of these fuel-saving vehicles hit the market, with more models offering at least a mild hybrid option. Right now, one of the barriers for entry is the premium label attached to the hybrid versions, but once these become the norm hopefully this year, prices should start to drop, making the hybrid option much more attractive to buyers.
More aggressive digital marketing drives
The pandemic has created a new marketing move on the part of the automotive manufacturers. A very sharp uptick in digital marketing and online showrooms was observed. The manufacturers who made the pivot before the pandemic will retain their advantage, so don't be surprised if you see more of their brands on the roads as things move forward. The connectivity and tech are ready, and we'll see even more brands look at virtual showrooms, virtual walkarounds, and maybe even virtual drives. While the experience of driving in person can't be replaced, the option of being able to see things online does make the choosing easier, and shopping across different brands will be as simple as a few clicks.
Lots of competition
With a lot of growth forecasted for this year, brands will all be fighting for their share of the market. In this light, we might be seeing some great deals and lots of great features coming in, so if you're looking to get a new vehicle, it won't be a bad time to go shopping around, maybe with some of the virtual showrooms we talked about just now.
The automotive market is looking up this 2021, and everyone is eager to leave last year behind. Hopefully, this year will see eased restrictions to travel, better traffic (one can hope), and a better drive ahead.
Words by Gadgets Team
Also published in GADGETS MAGAZINE January 2021 Issue