Video game streaming is entertainment! I doubt there's anyone who will argue against that point. Whether alone or in groups, games are played to kill some time and keep ourselves occupied, no matter how trivial the game is. But there's another side of gaming as entertainment that has seen quite the boom over the course of the pandemic, and that's gaming streams. Whether it's watching a large, organized esports event, or just joining a random someone's play-along-with-me feed, gaming streams have gotten bigger and bigger as people continue to look for more sources of entertainment, and as connectivity, gaming titles, and available time all increase.
Some of the largest viewerships happen in esports tournaments. The recently concluded Valorant Champions Tour Masters in Berlin averaged at just shy of 390,000 viewers and peaked at a whopping 811,000 sets of eyeballs glued to their devices watching the action. This peak was hit on Day 6 of the tournament, as two huge teams, the Sentinels and G2 Esports faced off.
The Overwatch League (OWL), on the other hand, has seen a resurgence in viewership, despite stiff competition from Valorant, a title for which some Overwatch Pro players left OWL. In May, the average number of viewers watching every minute was at 113,000, a massive 79 percent increase from the previous year's numbers. The subsequent Countdown Cup saw an average of 102,000 average views a minute, representing 91 percent growth from the previous year.
However way you look at it, people are interested in watching these pro-FPS players do their thing in what's essentially a traditional broadcast format.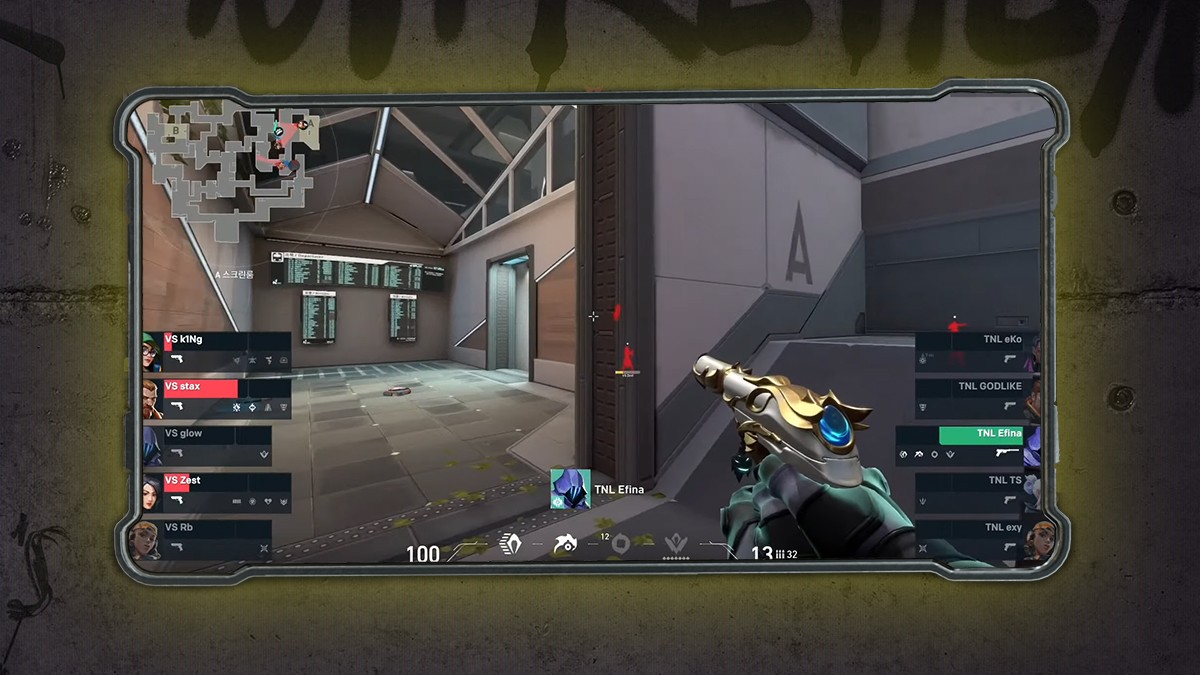 Games are streamed with live commentary, interviews, replays, and post-game analysis, just like other mainstream sporting events, so aside from getting the action, there's a lot of information to chew on. And because these games are virtual, streams have the unique and greatly appreciated ability to show the action from the exact perspective of the best players in the gaming scene, giving fans better-than-front-row-seats to what's happening in-game. This has led to fans gathering around teams and even individual players in ways similar to other sporting leagues all over the world.
Gaming streams aren't just limited to large, organized sporting events. There are also single streamers that have huge followings created by broadcasting their gameplay and faces, and engaging with their followers. Stars such as Pokimane, xQc, and Dr Disrespect have gained fame through this phenomenon.
While these streams generally don't have the spectacle, production value, or fanbase as organized leagues, there's a real viewership to be found here. Popular platforms such as Twitch, YouTube Gaming, and even Facebook Gaming, have surprising numbers of streamers and the viewers they bring in.
Twitch, the largest of the game streaming platforms, has about 2.8 million concurrent viewers on average, and 109,000 concurrent streamers on average. YouTube Gaming averaged almost 600,000 concurrent viewers in the second quarter of 2021, down from the previous quarter, but still not a number that can be ignored. It's worth noting that almost 80 percent of gaming stream hours are watched on Twitch.
The streams range from simple no-talking feeds of people playing their favorite game, to action-packed, high-energy streams where the streamer is constantly on the mic, engaging with fans, in-game chat, and anyone within earshot.
Not one type of game has a monopoly on streams either. Name it, and there's likely someone out there streaming the title. Want some quiet, introspective building? Minecraft streams abound. Need a little bit of action in the background while you work? Pick up a CoD, Overwatch, Valorant, or some other action-packed FPS stream. Need a bit of a scare? Phasmophobia is a current favorite of streamers as well. There's something for everyone, which explains why the phenomenon is so popular.
Then there are the personalities. Many streamers choose to stay their normal selves as they stream, and oftentimes that's entertaining enough. It's like hanging out with a friend, watching them play a game you both enjoy. There are other streamers though that dial the entertainment value up to 11, with a whole different persona, props, backgrounds, and a host of other things that make the show entertaining. This draws in its own crowd, though it doesn't guarantee a large following. It's as much the personality playing the title, as it is the game itself, and the skill of the streamer in playing the game.
Unsurprisingly, there's a scientific reason behind why watching gaming streams is popular. The same psychological processes that help us learn by mimicking others do things are active when watching someone stream. That ability to be able to pick up new skills is alone a good reason why watching streams is popular. There's also the fact that in the chat populated by other viewers, people have the opportunity to interact with like-minded gamers, filling an important social need that's been missing in a lot of peoples' lives since the start of the pandemic. And just like watching TV, sports, or a movie, it's a great way to relax after a day working, studying, or otherwise being busy doing other "critical" tasks. It ticks the right boxes in the same way other forms of entertainment do, it just so happens to be a show where someone is playing a game you might yourself enjoy.
The next time you get bored and run out of shows on Netflix, videos on YouTube, or random TikTok clips, give gaming streams a try, and find a streamer that plays a title you enjoy, or has a personality that you like watching. This new form of entertainment might just be what you were looking for.
Words by Ren Alcantara
Also published in Gadgets Magazine October 2021 Issue