In the consumer tech manufacturing game, there are no clear rules. As long as the technology works, consumers will see its value. Lenovo knows this better than most, and they constantly deliver products that enrich consumers' lives.
Lenovo has established itself in the PC scene as a force to be reckoned with. When it comes to computing machines and customer service, the company consistently delivers. This strong push manifests in the products they offer. Gadgets Magazine scored front-row seats to the unveiling of the brand's latest innovations in Berlin.
Tech Life is Lenovo's annual launch event, and this year's show meant business for the brand. Built upon key factors such as transforming the customer experience, accelerating security, and elevating portable entertainment to engage and help productivity, Lenovo has come out with their best devices yet.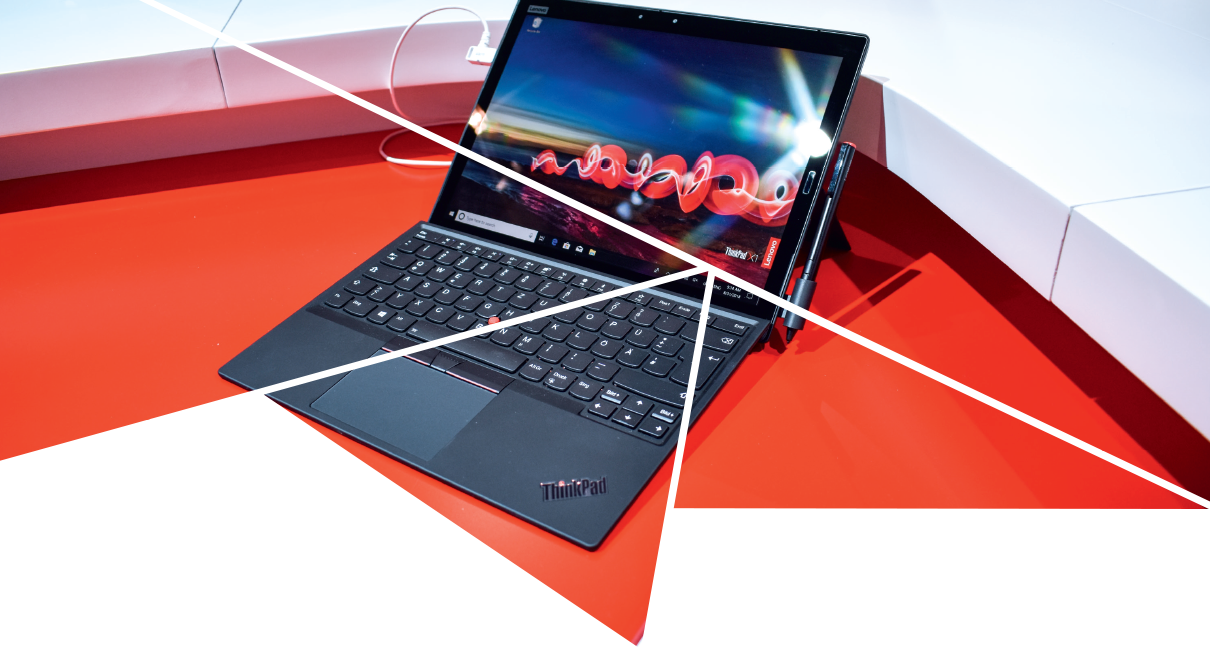 Personal Computing
Lenovo is a global PC powerhouse, and it comes as no surprise that computing machines were the stars of Tech Life. Of their latest offerings, several devices stood out.
The laptop that drew the most attention was the latest iteration of the Yoga Book. Why wouldn't it, with its dual display panels? It's in Lenovo's DNA to innovate, and the Yoga Book C930 is a product of that. There's a high-resolution IPS display and an e-ink panel at the bottom. The e-ink display isn't just a cosmetic aspect, it functions as a digital notepad with 4,096 levels of pressure sensitivity, an e-book reader, and a keyboard. To dismiss concerns over its lack of a physical keyboard, Lenovo developed technology to allow it to learn user typing behavior and provide haptic feedback. If the user often confuses the D key to F, it will adjust distance accordingly to keep typing errors at a minimal and usage more fluid. It also comes with a new knock-to-open feature that comes in handy when you need to get the device open but your hands are full.
Lenovo's new Yoga series additions are also equally notable. The star of the Yoga line of laptops is the Yoga C930. It is a beautiful machine that's perfect for both work and play. An 8th gen Intel Core i7 and 14.5-hour battery life helps keep productivity up, while the new Dual Dolby-Atmos-boosted tweeters found in the rotating hinge, and its Garaged Pen offer next-level entertainment. Lenovo also debuted its thinnest consumer clamshell laptop Yoga S730, its first laptop with a Snapdragon 850 processor, the Yoga C630, and a couple of new Yoga Chromebooks. For the power users, the ThinkPad X1 Extreme fits the bill with specs such as an 8th gen Intel Core i7 processor, NVIDIA GeForce 1050Ti GPU, up to 64 GB of memory, and dual PCIe SSD storage with raid option, a 15.6-inch UHD display with Dolby Vision HDR, Cortana and Alexa support, Rapid Charge of up to 80-percent of power in just 60 minutes, ThinkShutter webcam privacy, and more.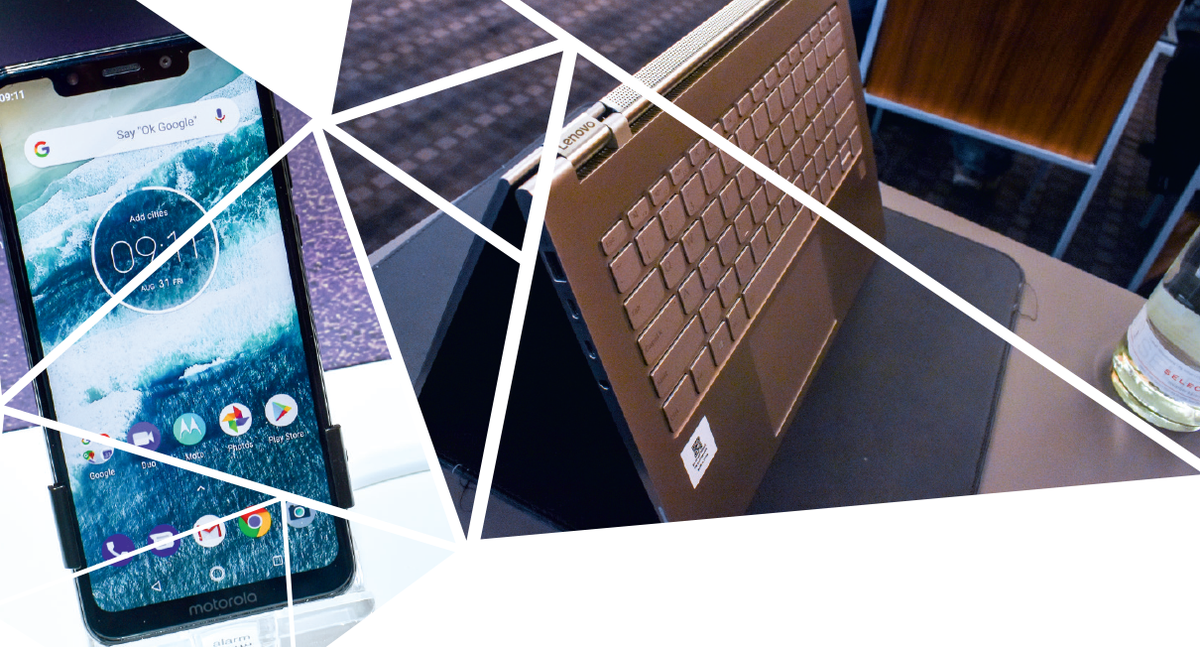 Smart Home Devices
Lenovo is taking bold strides towards becoming the undisputed name in the realm of smart homes. Joining its recently launched Smart Display, the brand introduced three new devices that bring them closer to having a comprehensive home automation ecosystem.The brand believes that smart homes are for everyone, and by simplifying their offerings they are able to provide broad value to consumers.
The Smart Home Essentials lineup  is currently comprised of a Smart Bulb, Smart Plug, and Smart Camera. These three can be controlled through voice via Google Assistant and Alexa compatibility. But what ties these devices together is the Lenovo Link App. The app, which can be installed on supported devices and the Smart Display, serves as the control center for the devices in the ecosystem providing seamless, intuitive control. It allows the user different functions such as setting up a device to run at specific times in a day, adjusting a device's feature to their liking, powering the device on and off remotely, and probably more controls to come in the future.
Gaming
Starting the year strong with new Legion devices and a refreshed brand identity, Lenovo aims for a big chunk of the gaming market share.
It beefs up its gaming lineup with the Legion Y530, now with an NVIDIA GeForce GTX 1060 GPU to provide buttery-smooth graphics, and power that won't let up even on long stretches of gameplay. For rig enthusiasts, Legion has the VR-ready T730 tower and the compact C730. Lenovo is pushing its gaming brand further with a Legion branded gaming backpack. The Recon Gaming backpack can fit 15.6-inch laptops and is made of tough materials to secure the user's gaming investment.
In the gaming scene, however, Lenovo's biggest noisemakers are its AR/VR devices. To immerse customers further in the Star Wars Jedi Challenges world, Lenovo saw it fit to roll out a Dark Side Expansion to the game. Players can live their villainous fantasies and duel the likes of Jedi master Yoda in three level of difficulties through augmented reality. They also get to step into the shoes of Kylo Ren by wielding a limited edition lightsaber inspired by the Supreme Leader of the First order.
Transformation is important for Lenovo. And for the company, this starts with addressing consumer needs, demands, pain points, and desires to be able to create truly purposeful innovation that will prove useful and relevant through the years. Lenovo was able to inject these things in the devices they revealed this year.
Also published in GADGETS MAGAZINE October 2018 Issue.
Words and Photos by Mia Carisse Barrientos