Refocus PH, an online education technology company provides six reasons why there is a growing demand for IT-related jobs in the Philippines and why new grads, millennials, and career-change-seeking Filipinos should pursue IT as a career path.
Most countries worldwide are experiencing digital transformations and employing technological advancements, thus leading to the increased demand for careers within the digital realm.
"Many companies are fighting tooth and nail for IT talents. Some are trying to scrape the barrel in terms of these kinds of talents," as shared by Philip Gioca, country manager of JobStreet Philippines, when he emphasized the opportunities for IT professionals during one of their events.
Along with this, LinkedIn just released a report called "Jobs on the Rise 2022" that lists the top five jobs that companies in Singapore, Malaysia, Indonesia, and the Philippines have been looking for the most over the last five years. IT positions such as data analysts, developers, and cybersecurity specialists are among the most sought-after roles.
This means that there were never enough IT professionals before the pandemic, and the shortage got worse as most businesses moved online over the past few years.
1. IT as Fastest Growing Industry
According to the US Bureau of Labor Statistics, between 2020 and 2030, the number of jobs in computer and information technology will grow faster than in any other industry, by at least 13%. The rapid growth of the IT industry means more IT-related career opportunities will be unlocked.
As the Asia-Pacific region extensively invests in digitalization, it will have a tremendous impact on the demand for IT professionals. This indicates that employees in this industry are more secure than those in stagnant or declining ones.
Digital Talent Insights 2022 reveals that Asia will face a 47 million technical specialist shortage by the end of the decade. This increasing demand and low supply of qualified candidates provides Filipinos with the opportunity to pursue careers in the IT industry.
2. Innovation is the World's Driving Force
Today, technology has transformed the globe into a tech-driven world, and innovation has become a critical driver of progress and evolution.
A recent report by AlphaBeta and Google says that the digital sector of the Philippines' economy is vital. It means that both private and public organizations will continue to improve their digital transformation efforts with solid support from the government. It is expected to have an effect on net employment by 11%.
The pace of innovation might disrupt other career opportunities, but emerging technologies also create new ways of working and open new avenues in the IT industry. For example, numerous operations performed by workers today have the potential to be automated. But the demand for other career opportunities arises, such as data analyst.
Data and analytics are the essential secrets of Netflix in becoming the world's leading streaming content platform. They hired many data professionals and indicated data scientists in their business areas such as product development, content, membership, studio marketing, and platform development.
To have access to these opportunities, the trick is to have the proper knowledge to acquire these jobs through upskilling.
3. High-Level Income
Salary is typically a factor to consider when searching for a job to meet one's basic needs while also providing the means to satisfy wants.
The good news is that IT-related careers such as computer programmer, systems analyst/systems designer, and call center representative/customer service associate rank among the top ten highest-paying jobs in the Philippines based on the Department of Labor and Employment.
It is stated in the JobStreet Philippines Salary Report 2022 that IT professionals can earn an average salary ranging from PHP19,500 to 122,500 from entry to C-level. This is way above the average Filipino entry-level salary at PHP16,383 per month based on the data by Indeed.com.
The IT industry is one of the top three industries in terms of having the highest entry-level pay, compared to hospitality and manufacturing at HP15,500; consumer goods at PHP15,000; and banking and finance at PHP14,600. And by taking online courses to strengthen your skill sets in this field, you can double your income or more.
4. The Field for the New Generation
As reported by Bloomberg, Gen Z – people born between 1997 and 2012 – will represent roughly 32% of the worldwide population this year. Since this generation was raised to be technologically savvy, the Philippines' digital economy has enormous growth potential. (2021, AlphaBeta)
Gen Z is ultimately the future's driver, placing emphasis on digital ease – who can excel in adapting to recent technological changes to remain competitive.
5. The Accelerating Growth of IT-BPO Industries
The Philippines holds an estimated 10-15% of the world's market in Business Process Outsourcing (BPO) and employs 1.3 million Filipinos, according to DTI.
Data from BOI PH stated that this industry is predicted to generate a projected increase of 654k net new jobs in the IT-BPM sector between 2016 and 2022.
The acceleration of this industry opens several opportunities for IT-related careers such as IT technicians, technical support, software developers, and various IT services.
6. Businesses are Going Digital
The digital transformation has accelerated. This enables more businesses to make use of technology and go digital to ease business processes, improve marketing initiatives, break geographical barriers, and open up new revenue channels through social media, phone apps, or websites. Since the pandemic, the rate at which digitalization is fundamentally altering the business landscape has accelerated drastically.
Almost every firm needs IT-focused professionals for technological support, programming, website design, application development and many more. It is considered the fastest-growing occupation, with a projected growth rate of 13% from 2018 to 2028, much faster than the average for all occupations. (2022, BLS)
It is a stable industry because it has several sub-sectors that are essential components of a business, which indicates that this industry is not going away and one will have work for the foreseeable future.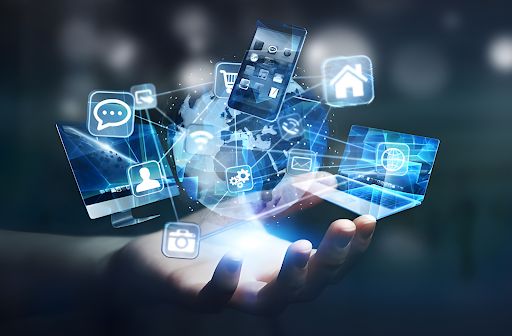 As technology opens up new opportunities for businesses to improve their operations and conduct faster and safer business transactions, it is becoming increasingly important for companies to fill these new roles with individuals who demonstrate the necessary technological knowledge.
Opportunities in the IT industry are ripe for the taking for those who want to take the plunge! Good news is Refocus Philippines has your back to get you ready for everything the IT Industry has to offer.
To help you set yourself up for success through digital transformation, you can check out the course offerings and materials of Refocus on their website, visit www.refocus.me or their Facebook, Instagram, LinkedIn or YouTube pages.