The problem with midrange phones is, most of the time, manufacturers have to sacrifice something—whether that be build quality, performance, imaging, battery life, RAM, storage space, or display—in order to take the price tag down. The HONOR 90 5G on paper seems to buck this trend, bringing with it a whole slew of design and hardware choices that make it hard to ignore. Is the HONOR 90 5G everything it's hyped up to be? Let's find out.
Design: 5/5
I found our HONOR 90 5G review unit in a Midnight Black finish to be quite a premium looker despite its minimalist aesthetics. The glossy back is protected by a glass-like material. If you prefer handling your phone bare, you will have to quickly wipe it every now and then to keep it looking fresh. Otherwise, HONOR included a transparent jelly case out of the box.
Still at the back, there's a silver "HONOR" marking along the bottom left edge while the imaging modules sit stacked by the upper left. From the top, these are the depth sensor, the main camera, the wide camera, and the flash. A silver "AI Matrix" branding text sits by the bottom of the shooters. What I particularly like about the Midnight Black colorway is that the camera bumps and some obligatory regulatory texts by the bottom right edge disappear into the phone, making it look sleek and clean. In other colorways—Diamond Silver, Peacock Blue, Emerald Green—these are more prominent.
Flip the phone over, and you'll be greeted by the almost edge-to-edge 6.7-inch 2664×1200 px AMOLED display with Always-On capability, 120Hz refresh rate, TÜV Rheinland Flicker Free Certification, 1,600 nits peak HDR brightness, in-display fingerprint scanner, and punch hole front camera. The screen is curved along the edges making the screen appear to float.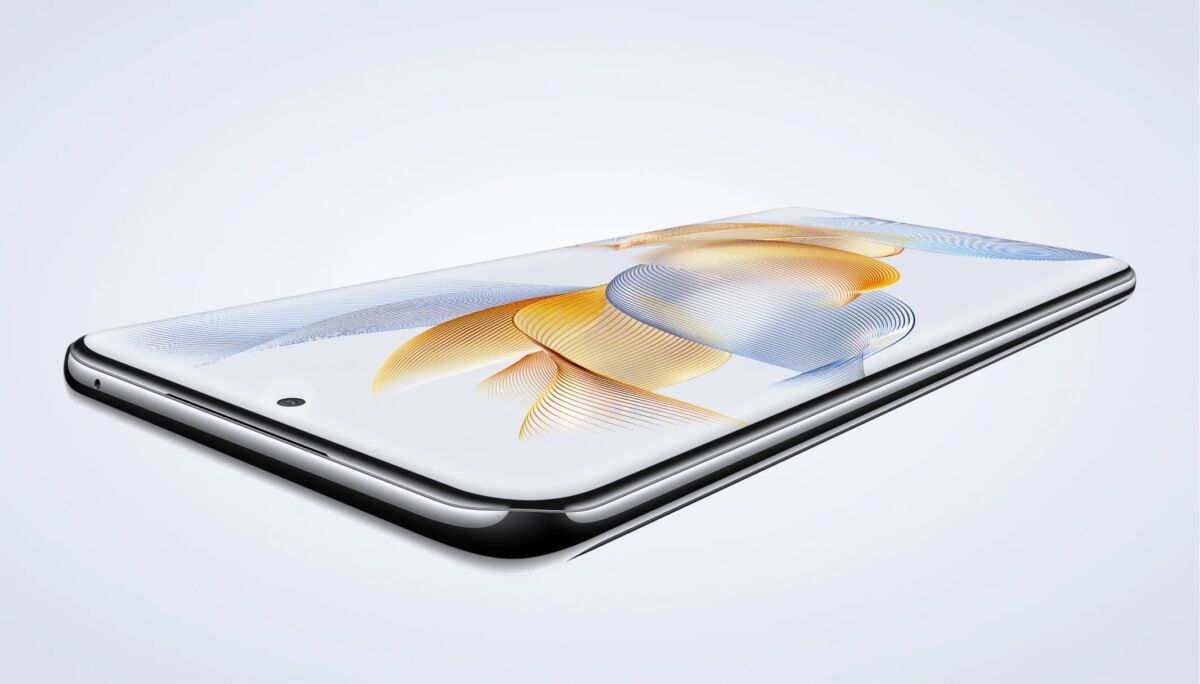 The volume rockers and power button sit along the right edge. The top edge has a microphone pinhole on the right. The bottom edge has the SIM tray for up to two nano SIMs, USB-C port, another microphone pinhole, and the speaker grille. The left edge is bare.
Overall, the HONOR 90 5G looks premium and feels great in the hand with its solid build.
Hardware: 4.5/5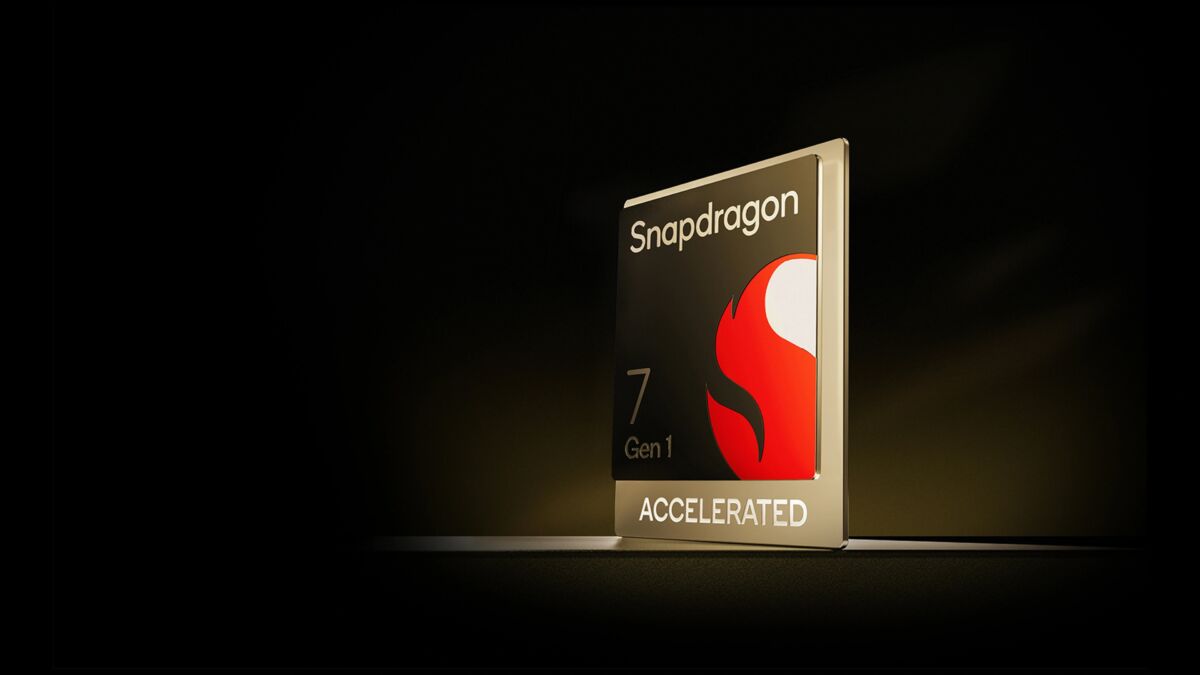 Running the HONOR 90 5G is an octa-core 5G-enabled Qualcomm Snapdragon 7 Gen 1 Accelerated Edition processor, which clocks up to a higher 2.52 GHz versus the typical 2.4 GHz of non-Accelerated chipset variants. Released to the market in Q2 of 2022, this 4nm chip was designed for premium mid-range devices and is marketed as being 20 percent faster in graphics rendering than the previous generation Snapdragon 778. It is paired with an Adreno 644 GPU and very plentiful 12GB of RAM and 512GB of internal storage. Seeing as the phone does not take microSD cards, the hefty storage option is more than welcome.
As mentioned previously, the screen of the HONOR 90 5G has a 120Hz refresh rate which should result in silky smooth scrolling performance. Color quality should also be great with its support for 1.07-billion colors, 100% DCI-P3 color space, and HDR10+ Certification.
While these already make for a great display, the cherry on top is the industry-leading 3,840Hz PWM screen dimming technology that earned it TÜV Rheinland Flicker Free Certification. What are the advantages of this flicker-free display, you ask? It means your eyes won't be too fatigued when you're glued to the screen for hours on end. This is especially important if your screen is at low brightness levels. Watch our video here and see the difference between our comparison phones—the lesser the black bars, the less strain is on your eyes.
In addition to the performance and display, HONOR is also banking on the HONOR 90 5G's shooters for its marketing, and for good reason. The star of the show imaging-wise is the 200MP f/1.9 main camera. The megapixels mean nothing without a decent image sensor and luckily, the HONOR 90 5G offers a sizeable 1/1.4-inch sensor to let in plenty of light. Sure, it's not the biggest sensor out there but at this price point, it's hard to find something bigger. Better still, it's supported by a 12MP f/2.2 ultra-wide and macro camera and 2MP f/2.4 depth camera to cover various use-case scenarios, from landscape to portrait mobile photography.
Lastly, the phone ships with a 66W fast charging brick out of the box which is claimed to be able to top up 20% of its sizeable 5000mAh battery pack in just five minutes. The phone is also capable of reverse charging your other devices on the go.
While everything seems great with the HONOR 90 5G, I did miss having a headphone jack which is my only gripe hardware-wise.
User Experience: 5/5
The HONOR 90 5G's marketing heavily emphasized the display and its imaging performance, so we'll start with these two.
The display is as good in real life as it is on paper. The large screen makes it a joy to binge-watch online videos, with colors coming out nicely crisp, bright, and vibrant even outdoors. The 120Hz refresh rate and powerful processor made the phone feel very responsive to touch inputs and scrolling around was silky smooth. In terms of the flicker-free display, I did notice that my eyes felt less strained when I doom-scrolled until the wee hours of the morning with the HONOR 90 5G versus my personal phone, although I don't know if it's just a placebo. Still, screen flicker will take its toll on our vision over time, and it's nice to know that HONOR is taking steps to reduce long-term damage to our eyes.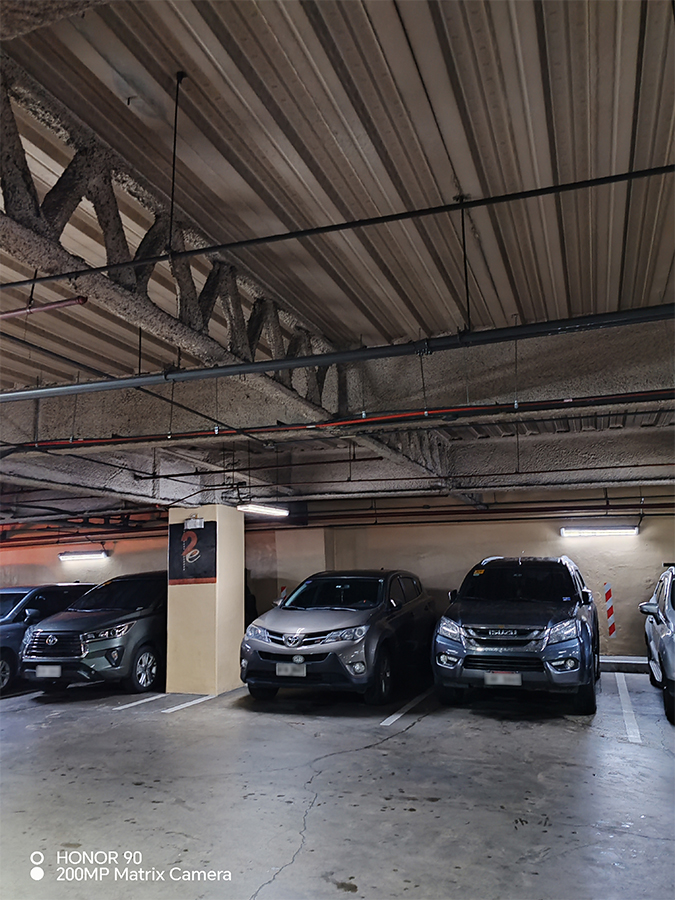 The camera likewise performs as advertised. Thanks to the 1/1.4-inch sensor and f/1.9 aperture, the HONOR 90 5G is able to produce admirable photos across a wide variety of lighting scenarios. Outdoor and well-lit environments expectedly resulted in great-looking photos with bright and punchy colors. Autofocus speed was decent, and dynamic range was reasonably wide. In dimmer environments, the quality drops off a little and noise starts to creep in, but images are still more than good enough for curated Instagram feeds. The wide-angle camera also performs quite decently but is visibly grainy in low light and without the dynamic range of its bigger brother. Still, its macro outputs are quite good.
Due to the July rains, I wasn't able to take too much videos, but what I can say is that captured footage also looks great and can go up to 4K resolution at 30fps. Video mode has a built-in noise reducer which works surprisingly well at eliminating ambient noise when vlogging.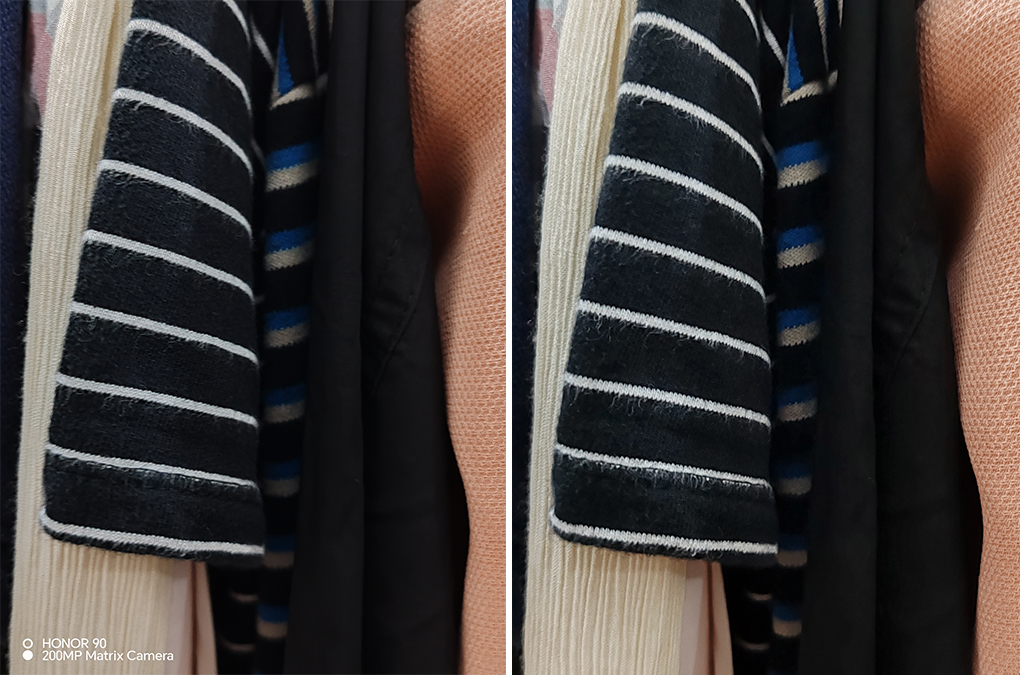 For the camera app, there is a bit of shutter lag between shots. While it's not annoying, I find it interesting because it doesn't seem to over-process photos if at all. Colors come out naturally which is great for those who prefer color-editing their photos manually. The camera also contains shortcuts to some noteworthy options, especially a digital 2x zoom and a Hi-Res mode. The latter takes full advantage of the 200MP camera and opens up very flexible cropping options for shots in exchange for file sizes that can be multiple times larger than normal. Good thing storage is at 512GB, eh?
Moving onto gaming and everyday use. The HONOR 90 5G is very snappy, which is to be expected with the processor. It scored 11,889 in the PCMark Work 3.0 Performance test and 3,083 in the 3DMark Wild Life test. Playing Call of Duty Mobile, NBA 2K, Mobile Legends, and Asphalt 9 all at the highest graphics preset yielded steady frame rates of 60fps. The phone also doesn't heat up too uncomfortably, whether when gaming or video recording. I used it as a dash cam on a two-hour drive and it was just a tiny bit warm to the touch. On the topic of being comfortable in-hand, the curved edges make the phone easier to grip and it didn't hurt the flesh between my thumb and index even during long periods of gaming and scrolling.
Finally, let's talk about the battery. The HONOR 90 5G can easily last a whole day of heavy use as it clocked in at 10 hours 56 minutes in the PCMark Work 3.0 Battery Life test, which runs the phone non-stop from 100% to 20% juice. Charging in my experience wasn't as quick as advertised but was still fast, taking 15 minutes to charge 30% of the battery and just under an hour to completely charge it to 100%. If you need to squeeze every last bit of battery out of the phone, you can manually lower the screen resolution and refresh rate down to 1998 x 900 px and 60Hz, respectively.
Value: 4.5/5
The particular variant of the HONOR 90 5G we reviewed retails at PHP 24,990. Arguments can be made that you can get a faster phone at a lower price which is true. However, it's hard to find a phone which does so well across the board—build quality, performance, imaging, battery life, RAM, storage space, and display—like the HONOR 90 5G. It's something that I would highly recommend if you want a premium experience at only an upper mid-range price tag.
Pre-order HONOR 90 5G from August 16-25, 2023, for only PHP24,990 and Get a FREE JBL Flip 6 worth PHP7,499 until supplies last! Link below:
Shopee – https://bit.ly/3KCb8QR
Lazada – https://bit.ly/3YBDpN5
TikTok Shop – bit.ly/HONOR905G-TikTok
Specifications:
Display: 6.7-inch 2664×1200 px Quad-Curved AMOLED display with 120Hz refresh rate and TÜV Rheinland Flicker Free Certification
Processor: Qualcomm Snapdragon 7 Gen1 Accelerated Edition 5G
OS: MagicOS 7.1 (Android 13)
RAM: 12GB
Storage: 512GB
Camera: 200MP f/1.9 with a 1/1.4-inch sensor (main rear); 12MP f/2.2 ultra-wide and macro camera (secondary rear); 2MP f/2.4 depth camera (rear); 50MP f/2.4 (front)
Connectivity: 5G, 4G LTE, Wi-Fi 6, Bluetooth 5.2, GPS, NFC, USB Type-C, dual nano-SIM
Battery: 5000mAh, 66W HONOR SuperCharge
Others: In-display Fingerprint Scanner, 5W Reverse Charging
Dimensions: 161.9 x 74.1 x 7.8 mm
Weight: 183g
What's Hot:
IG-worthy camera outputs perfect for content creators
Flicker-free display for eye health
Great gaming and battery performance
What's Not:
No 3.5mm headphone jack
No microSD expansion
Bottomline:
The HONOR 90 5G delivers a great premium experience at a mid-range price tag.
Reviewed by Chris Noel Hidalgo • Photos and video by Chris Noel Hidalgo
Also published in GADGETS MAGAZINE August 2023 Issue