I am not physically active. I find working out at the gym aimless, and the whole burning calories part makes it feel too much like work. I need motivation to get my mind excited rather than anxious for exercise. Recently, I got my hands on the newly launched Fitbit Alta HR, the updated version of the Alta health and fitness tracker, now with continuous heart rate tracking. Is this the key to giving me that push to take better care of myself?
DESIGN 5.0/5.0
The Alta HR is designed to be an extremely low profile fitness tracker. It is 25 percent slimmer than the Charge 2. From a personal aesthetic standpoint, I prefer it slim.
The metal pebble fits almost seamlessly to the band to form one solid accessory. No one will be able to tell how the band is attached. The pebble is fitted with a scratch resistant glass face, and while the size of the watch is smaller than most trackers out there, the information is easy to read.
Like other Fitbit trackers, the Alta HR is available for different wrist widths. The band is improved with a buckle and loop locking system which makes it feel more like a watch and keeps the tracker secure around the wrist.
The standard version has a band made of rubber, available in fuchsia, black, or blue grey. A special edition is also available in gunmetal black (the pebble is colored the same), and soft pink (with a rose gold pebble). Leather bands and an all metal bangle are also available separately. Fitbit also announced that it will be working once again with various designers and design houses like Tory Burch and Public School to create even more fashionable options.
HARDWARE 4.5/5.0
The continuous heart rate monitor is central to all the improvements of the tracker over its non-HR predecessor. This allows the tracker to identify what type of activity one is doing (in conjunction with the range of motion) and more accurately calculate the amount of calories burned while doing it.
This technology also allows the HR to make full use of Fitbit's new app update which includes a more comprehensive sleep tracking feature. This feature allows users to monitor how much sleep they're getting, with the added dimension of the duration of each stage of a sleep cycle one has gone through over the night from R.E.M.s to deep sleep.
In terms of endurance, the watch is splash-proof and scratch resistant. And despite its size, the Fitbit Alta HR can last for up to seven days of continuous use until the next charge (and it charges fast too).
The Alta HR would have gotten the perfect score for hardware, had it not been for its lack of location and altitude tracking which other models have.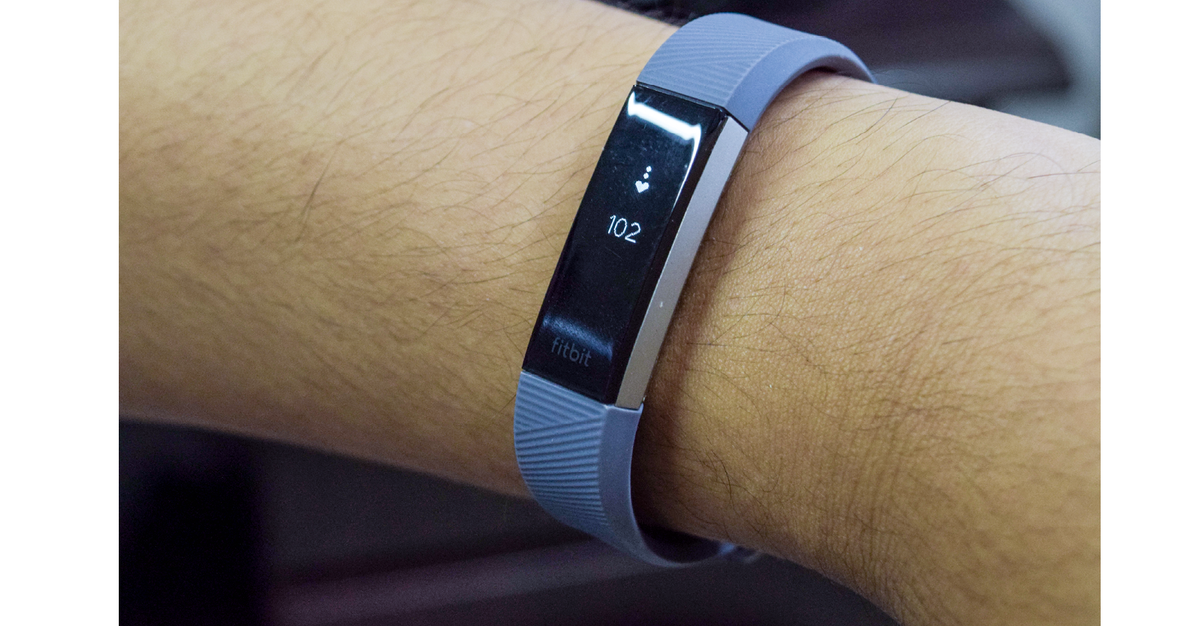 USER EXPERIENCE 5.0/5.0
The folks at Fitbit acknowledge that hardware is not why people continue to use their products; it's the app integration. And they're right.
The intuitive app allows me to create short-term and long-term fitness goals from losing weight to getting more exercise. And this virtual fitness buddy actually worked for me. The tracker monitors my activity throughout the day and how much calories I've burned. I would then input how much water I drank, what type of food and how much of it I ate, and how much of those calories I still have to burn.
I can also motivate or be motivated by friends who are in my network. Or I can motivate myself with "virtual walks" that allow me to traverse famous places. It makes the chore of exercising more fun, and it feels like I'm actually accomplishing something when it tells me that I walked around Yosemite on my way to work.
Couple these features with sleep tracking, and I have an overview of how well I'm taking care of myself. And it sure beats being judged by a personal trainer every time you snack on a doughnut amidst tears of shame. The loathing is all internal, and I intend to keep it that way.
When synced with the phone, the watch provides reminders to move based on inputted settings, gives congratulatory animations when a fitness goal is achieved, and alerts the user of messages received and incoming calls.
VALUE 4.0/5.0
The standard edition costs PHP 8,495 and while that is pretty steep considering its features and how much other models of Fitbit cost, the Alta HR makes up for it with a more accurate monitoring of activity and sleep, a longer battery life, and a slimmer design.
Bottomline
This watch got me off my butt. A-plus.
Also published in Gadgets Magazine June 2017 issue
Words by Robby Vaflor