Square ENIX is globally known for the Final Fantasy JRPG series to gamers all around the world. However, the Dragon Quest series of RPGs have a simple yet entertaining premise: a hero needs to save the land from a powerful enemy. It was one of the first Japanese RPGs to be ever released for the Nintendo Entertainment System (NES) back in 1986, and has drawn a massive following over the past 30 years. One of the driving forces behind the Dragon Quest series aside from creator Yuji Horii, is character designer Akira Toriyama who crought the popularity of Japanese anime throughout the entire world.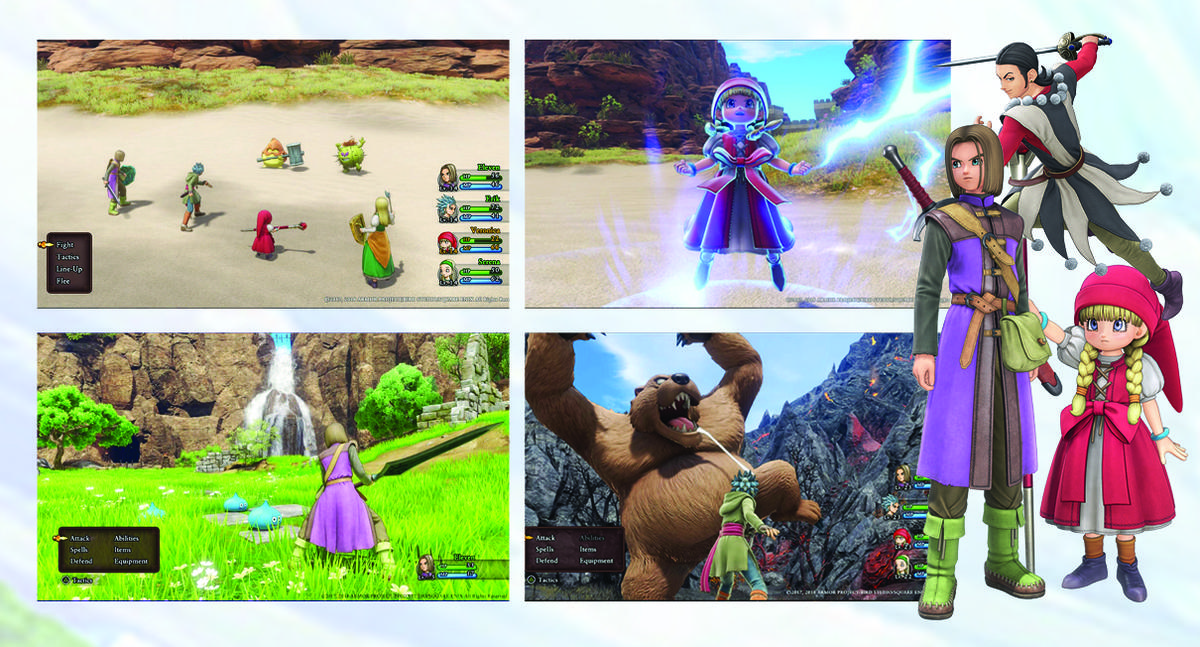 While Dragon Quest XI: Echoes of an Elusive Age has been out since last year, it did not reach the English-speaking world until September 2018. Much of the basic JRPG elements are present in the game like a silent teenage protagonist, controlling different characters and outfitting them with different weapons and armors using items, it is also the first game in the series to support 4K resolution for PCs.
The Luminary, or the protagonist, takes off on a coming-of-age tale with his childhood friend, Gemma, in the world of Erdrea. Along the way, he meets Erik, a thief; Veronica, a little girl who is a skilled magician; Serena, who fills the healer character trope; Sylvando, the pretty boy; Jade, a female martial artist; and Rab, an elderly man who wields a pair of claws. During his journey, the Luminary's primary enemy is the Kingdom of Heliodor, particularly King Carnelian, his general, Hendrik; and Jasper, his strategist, cast doubt on the Luminary's origins as the reincarnation of an ancient hero who once saved Erdrea.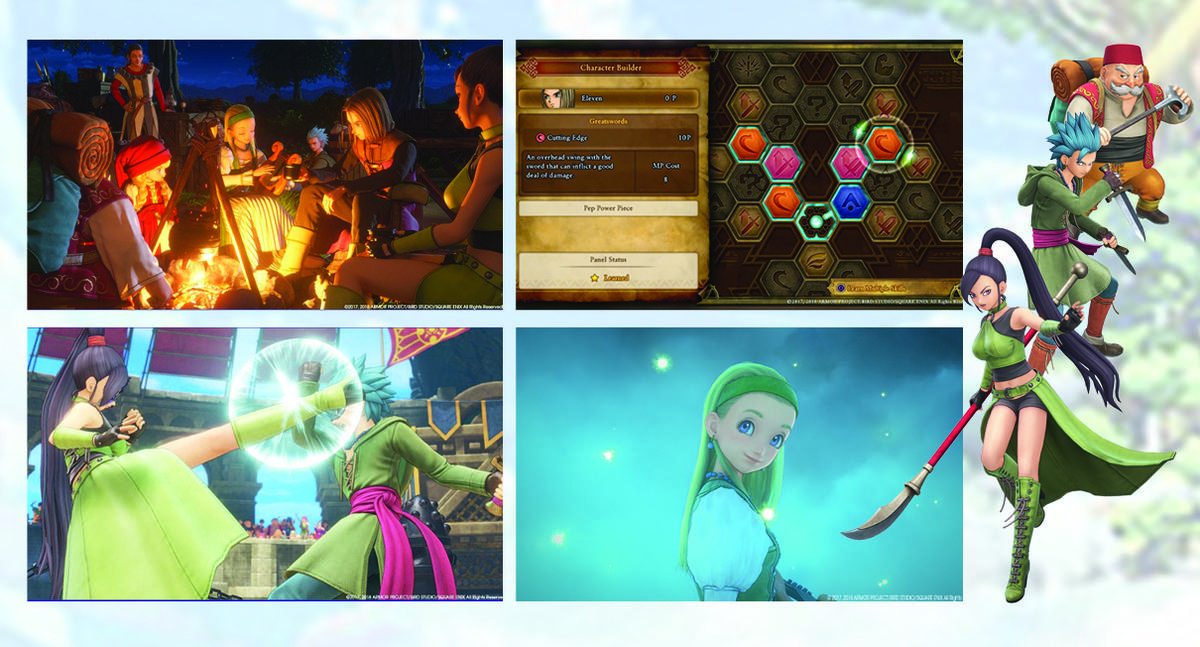 While the game has a very engaging story, it is extremely linear. You have very few chances to go and explore the beautiful world of Erdrea aside from a handful of side quests. It plays more like an action-adventure game than a JRPG that gives players more freedom. The combat system brings nothing new to the JRPG genre. You can attack, defend, heal, use special abilities and items, but nothing more. If you're a fan of a game's story, this is not necessarily a bad thing, but completionists like myself often wonder what is next. While the game's graphics are astounding especially if you have a 4K setup, and on par with Toriyama standards, there is much left to be desired with this installation of Dragon Quest.
In the end, while it features high-caliber visuals in the series, it won't appeal to the true adventurer that completes side quests to have overwhelmingly powerful equipment and items. Perhaps if there was more focus on exploring the wide world around the Luminary, Dragon Quest XI would easily be one of the best JRPGs of all time, but for now, it is another example of why games in the same genre are hardly distinguishable from each other.
Developer and Publisher: Square ENIX
Platform: Nintendo 3DS, PlayStation 4, PC, Nintendo Switch
Words by Jose Alvarez
Art by Jael Mendoza
Also published in GADGETS MAGAZINE October 2018 Issue