Riot Games has released Legends of Runeterra (LoR), the free-to-play card game set in the League of Legends universe on PC, Android, and iOS, featuring cross-play between platforms. As a part of its official launch, LoR is also releasing its first expansion, Rising Tides. 
Rising Tides charts new territory with the addition of Bilgewater, a region where pirate gangs never pass up a chance to plunder and monsters of the deep devour entire ships without warning. In the treacherous harbor of Bilgewater, locals live and die by one code: take whatever you can. Rising Tides adds over 120 new cards and 11 champions from the League of Legends universe including Miss Fortune, Fizz, and Gangplank, among others. The set also introduces six new card mechanics, adding more depth and intriguing gameplay options for players.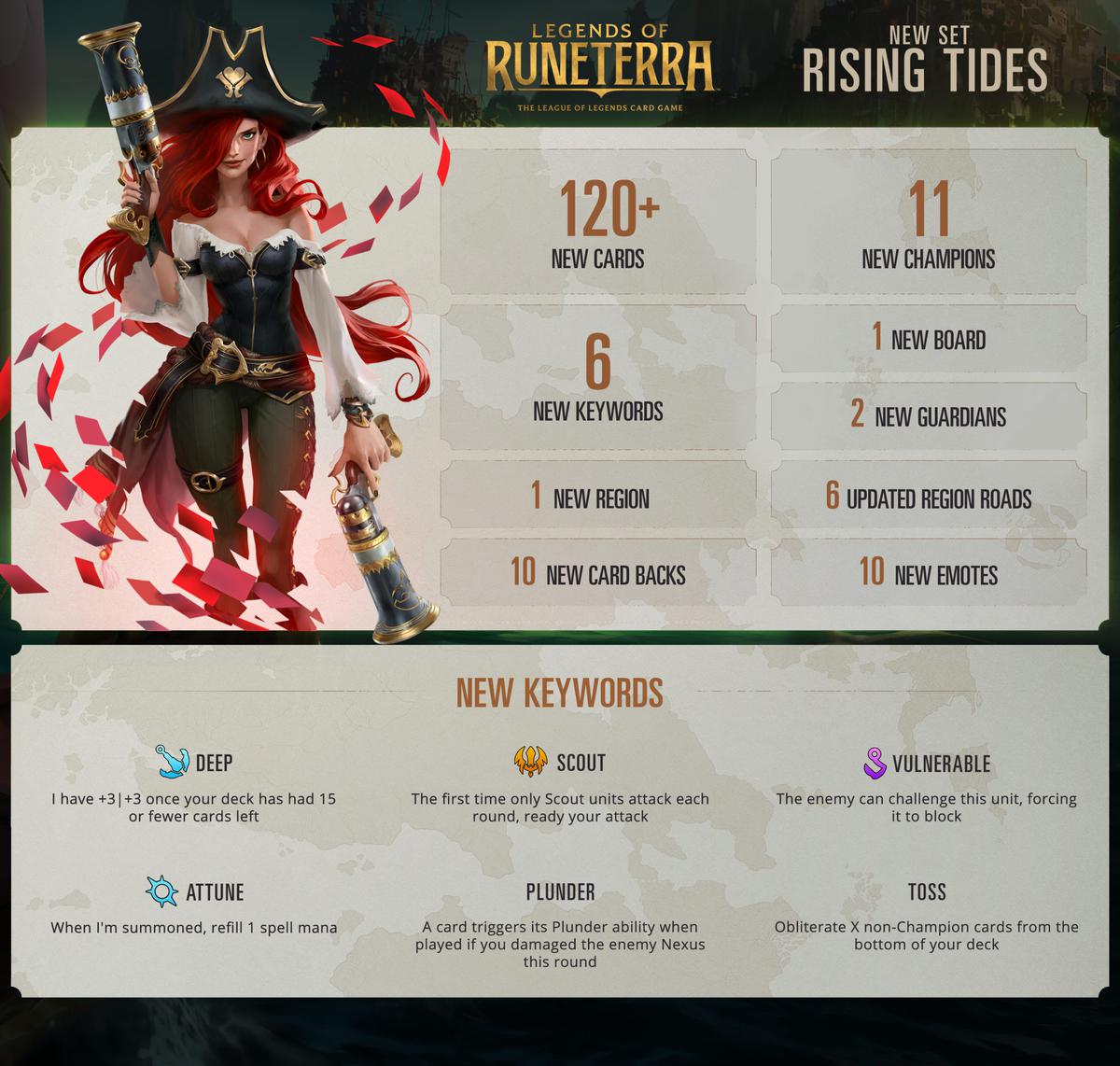 "We're thrilled to officially launch Legends of Runeterra across the globe," said executive producer Jeff Jew. "Our commitment to strategic interactive gameplay, rich deckbuilding, and amazing champion moments remains as strong as ever, and now is the perfect time to jump in and explore all that Runeterra has to offer. See you in game!"
Set in the world of League of Legends, Legends of Runeterra is a strategy card game where skill, creativity, and cleverness determine your success. Choose your champions and combine cards from different regions—each with their own style and strategic advantage—then build the perfect deck to take down the rest. Building a deck and getting the cards you want has never been easier, as LoR offers the most generous and player-focused progression systems in the genre. Players can earn all cards for free or directly purchase the cards they want, without ever having to buy random packs.
To learn more or download Legends of Runeterra visit www.playruneterra.com and follow: