The year is 1994. NBA star and future basketball legend Shaquille "Shaq" O'Neal is taking the NBA by storm with the Orlando Magic. By this time, Shaq has turned the fortunes of the expansion Orlando Magic around and the team has just made the NBA playoffs for the first time. At the time, Shaq was dabbling in music and launching his rap career. He would later also go into acting with the films Blue Chips (1994) and Kazaam (1996). While both were critical flops, the movies also contained Shaq's music. The NBA legend released four studio albums from 1993 to 1998. Shaq is still in acting today, having appeared as himself in movies that 90s kids will fondly remember, such as Good Burger (1997) and He Got Game (1998). Shaq has also appeared in several Adam Sandler films such as Jack and Jill (2011), Grown Ups 2 (2013), and Blended (2014). The star has also had roles in professional wrestling and law enforcement, leading people to wonder whether there was anything Shaq couldn't do.
Video games seemed like the next logical step at the peak of Shaq's celebrity. While Shaq has appeared in mainstream basketball games, there was also the curious case of Shaq Fu. The game involved Shaq going into another dimension to rescue a young boy from an evil mummy. The game was released on the Sega Genesis and Super Nintendo, and somehow got ports to the Game Boy and Game Gear. It was critically panned as one of the worst video games of all time due to poor controls and low-quality gameplay. At one point, some gamers took it upon themselves to destroy every copy of the game that has ever been released. Yet, Shaq Fu (or at least the concept of Shaq Fu) lived on for another two decades, possibly as a painful reminder of what happens when you mix celebrities, fiction, and video games.
Fast forward to 2014. There is now an Indiegogo crowdfunding campaign seeking to develop a sequel to the game, called Shaq Fu: A Legend Reborn. Given that the original game was one of the worst games of all time, it made people wonder whether gamers had a sense of humor or were using the power of the Internet to give the NBA legend a more meaningful foray into the gaming world. After entering development hell for a few years, the game was announced for a June 5, 2018 release date for the PC, PlayStation 4, Xbox One, and Nintendo Switch.
Shaq Fu: A Legend Reborn rides the wave of 90s nostalgia that has permeated modern society in this decade. Some gamers (including myself) may find the plot a bit too real for their liking: Shaq has to stop demons posing as celebrities from keeping people in a state of servitude. The game is essentially a more humorous version of Fatal Fury or Double Dragon. The side-scrolling action takes Shaq through several stages where he plows through enemies and the player can just mash buttons to complete the stages. However, there are some sequences that border on the absurd: Shaq can pilot a mech suit to blast through enemies with ease. The bosses are essentially parody versions of celebrities such as current United States President Donald Trump, Paris Hilton, and Justin Bieber. One boss is a parody of the so-called "Instagram model" who posts hundreds of selfies a day for her thousands of followers.
While the developers sought to have a sense of humor while creating Shaq Fu: A Legend Reborn, the game is a curiosity to have in your library rather than a must-own masterpiece. The gameplay is rather simplistic and doesn't have much in the way of replay value after you play through it. However, it is nostalgic to have the "worst game ever" have a revival in today's gaming world.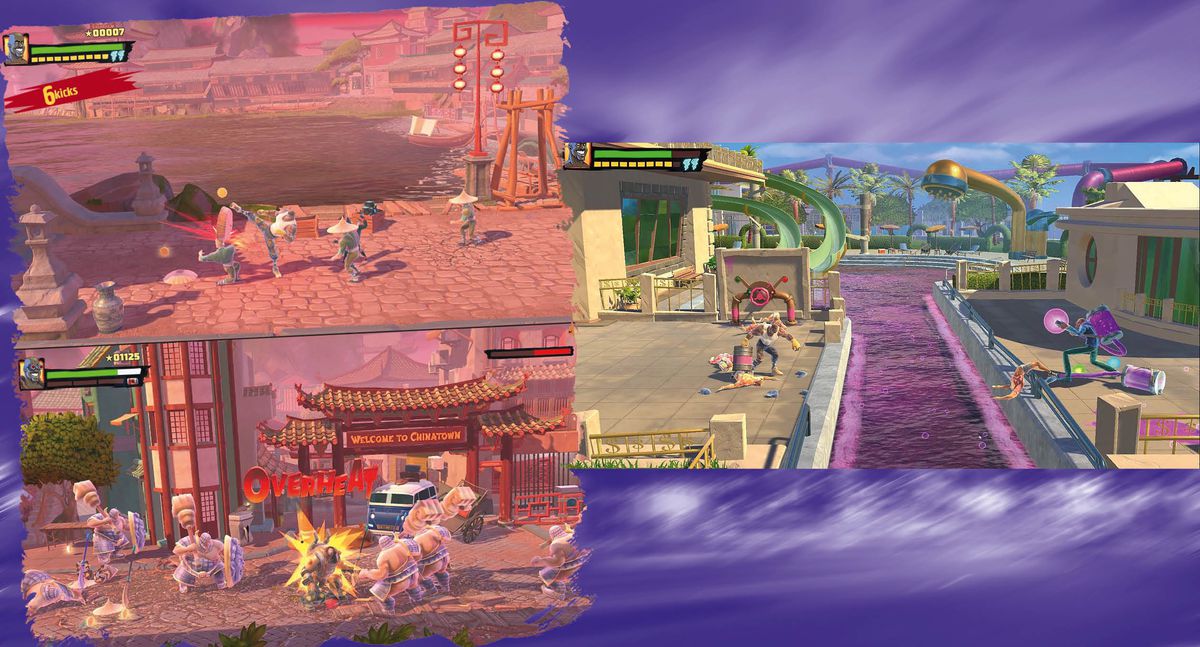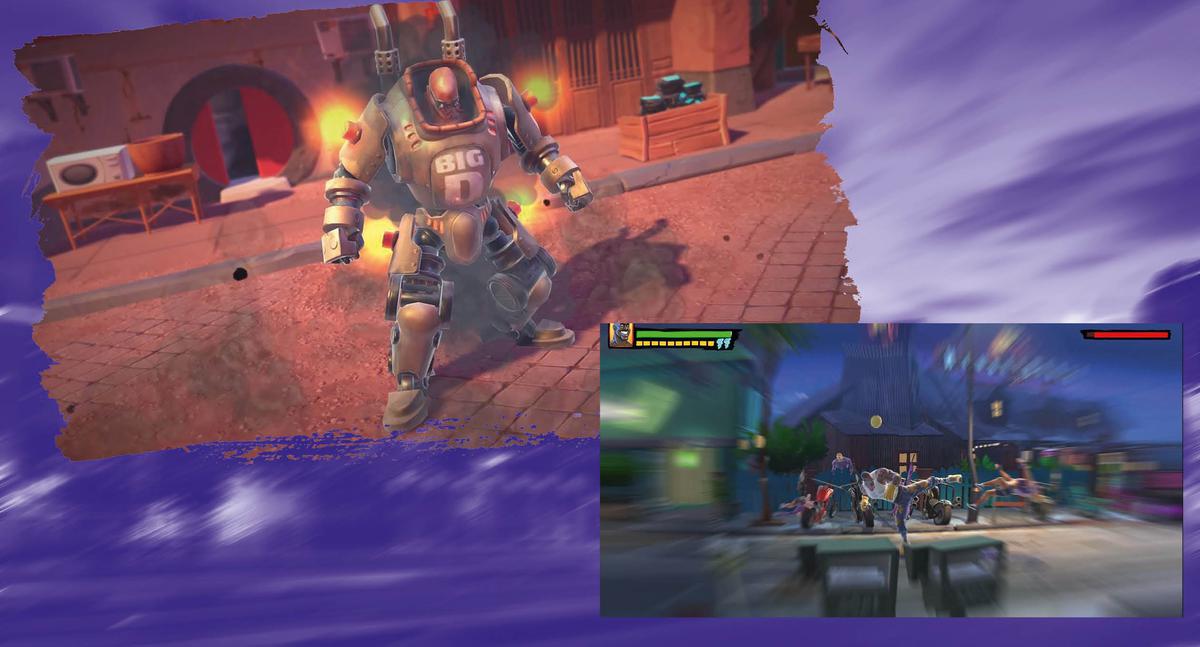 Words by Jose Alvarez
Art by Jael Mendoza
Developer: Big Deez Productions 
Publisher: Mad Dog Games
Platform: PC, PlayStation 4, Xbox One, Nintendo Switch
Also published in GADGETS MAGAZINE July 2018