The PlayStation hype train is well on its way, and we've finally gotten some official photos showing just what it looks like, along with some news as to the upcoming titles. With its share of exclusive titles, stunning design, and amazing hardware, it's certainly a device to look forward to. Jim Ryan introduced the new console perfectly at the livestreamed launch.
"With PlayStation 5, we are making a significant leap to deliver a truly new generation of transformative play experiences that will redefine expectations for what games can be. Worlds will be richer and more beautiful, they'll captivate your senses in ways you didn't think possible, and you'll be able to experience them much more seamlessly, with lightning fast loading. Today's showcase is just a glimpse of what's to come in the next generation, and we want to thank our community for taking this journey to PS5's launch with us."
GTA 5 will be coming to the PS5, taking advantage of the console's superb power with technical enhancements, visual upgrades, and new features to update the experience for the next generation. GTA online will also be on the PS5 and will be free for the first 3 months from launch. A PlayStation Plus membership will allow PS5 owners to play GTA Online as much as they want. Finally, all GTAV PS4 owners will get GTA$ 1,000,000 every month until the PS5 version of the game launches in 2021.
SIE worldwide studios, along with some of the industry's top publishers have announced that several huge franchises are making their way to the PS5, including NBA 2K21 (2K, Visual Concepts) and RESIDENT EVIL VILLAGE (Capcom), as well as brand new IP launching on PS5 as console exclusives, such as DEATHLOOP (Bethesda) and Project Athia (the working tile of the latest Square Enix/Luminous Productions' in-development game). New titles from independent developers, such as Stray (Annapurna/ Blue Twelve Studio) and Bugsnax (Young Horses). Gran Turismo 7, Horizon Zero Dawn's successor, Horizon the Forbidden West, and Marvel's Spider-Man Miles, will also be on the roster.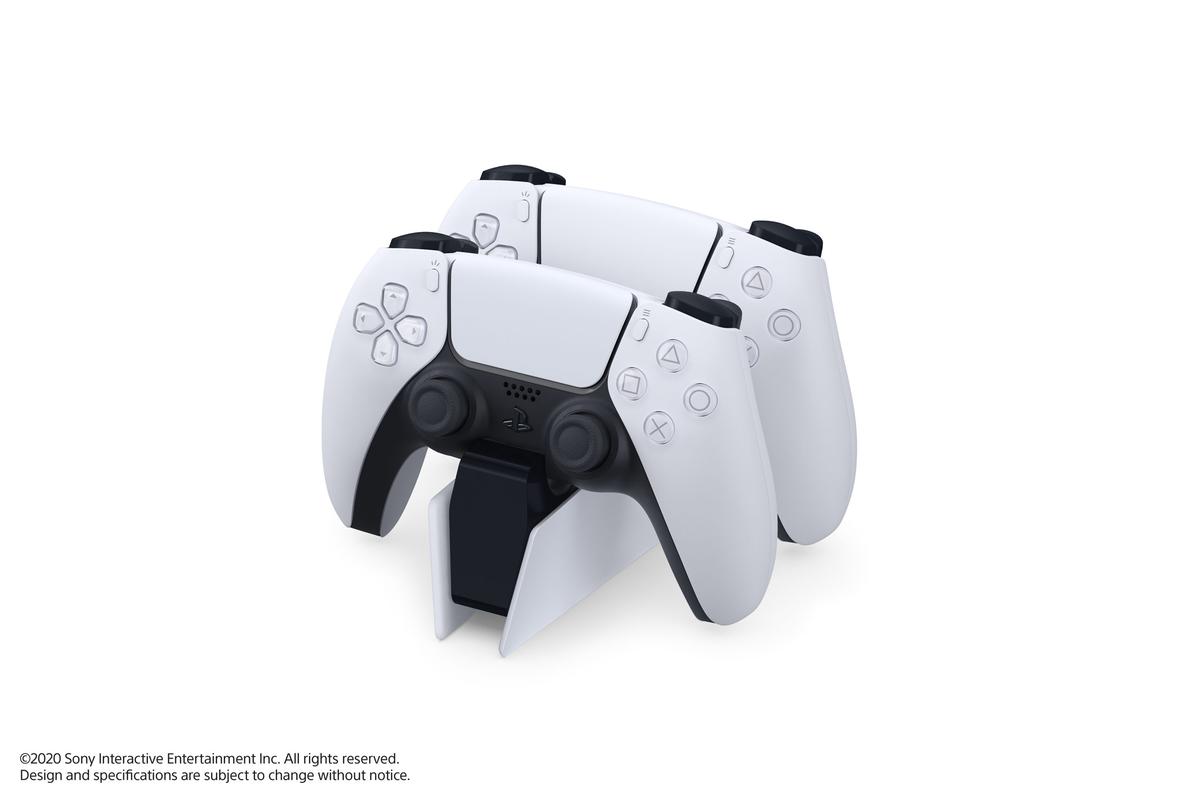 The PS5 wouldn't be complete without accessories, several of which have been announced as well, including the Pulse 3D wireless headset with 3D audio support, an HD Camera with dual 1080p lenses for casting gameplay, the Media Remote with microphone for navigating through media and streaming services with ease, and the DualSense charging station for charging up to two PS5 DualSense controllers at a time.