We recently had the pleasure of being a part of the Spring edition of the HKTDC Electronics Fair and International ICT Expo. It's the largest event of its kind in Asia, and one of the biggest globally, attracting buyers from around the region and all over the world. Believe us when we say the event is huge. This year saw a total of 98,000 buyers from 151 countries and regions visit thousands of exhibitors in Hong Kong. Everything electronics-related, from the smallest transponder tags, to electric vehicles, and smart city projects were on display, but nothing quite piqued our interest like the Startup Zone. This area featured innovative, exciting technologies that could only be brought forth by the kind of pioneering entrepreneurial spirit only startups have. Here are a few of our favorites.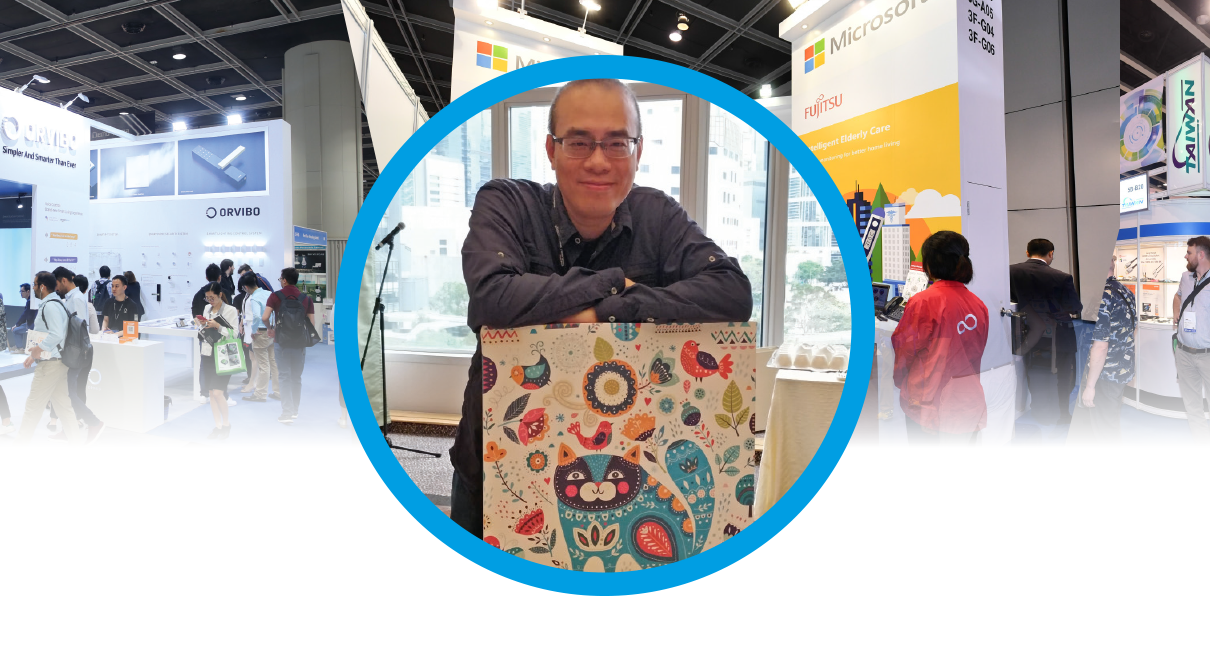 VisualSonic
A wonderful combination of the visual arts and music, VisualSonic is a painting that sings. On the surface, the device looks like a regular piece of art. Any design can be printed on the canvas, so it's a sure fit to any room's decor. What makes it special is that behind the print is a large speaker, capable of filling a whole room with clear, full music. Pairing with a music source via bluetooth, the speaker also allows users to trigger voice assistants, and receive voice messages with an aftermarket voice module you can carry with you. You can even pair two of the devices together for a full stereo listening experience, without unsightly wires or large standalone speakers.
T3D Printer
3D printing opens up a lot of opportunities for creatives and technical designers alike. One of the main problems with the technology is that is often prohibitively expensive to even start to get into. T3D hopes to change that with an accessible, extremely easy to use 3D printer that uses your own smartphone. T3D utilises a robotic platform that is immersed into a resin bath in a tub with a clear plastic bottom. A design can then be loaded onto your smartphone, onto which rests the tub with resin and printer. A pattern of lights will then be displayed on your device's screen, curing specific points in the resin bath, and printing your design with 100 micron resolution. It prints at a rate of 1 cm every 40 minutes, and allows for extremely complicated designs to be printed with very little effort.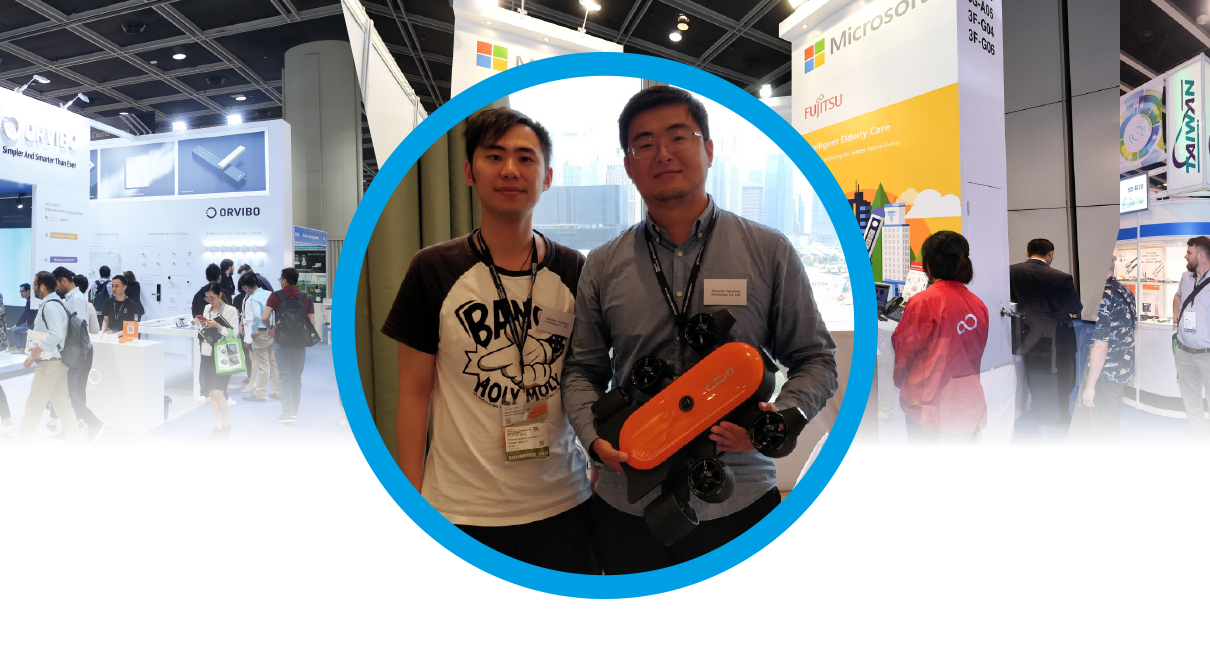 Titan Underwater Drone
The Titan is the second generation underwater drone created by Shenzhen Ganino Technology Co., Ltd. It features six thrusters, and a maximum dive depth of 150 m, deeper than most divers will go in their lifetime. With a 4K UHD camera and powerful 1,300 lumen flood lights, the Titan allows for underwater exploration from the comfort of a support boat, or even the shore. Four hours of use, with a wireless controller, let you do surveying, inspection, and even recreational diving, without having to get wet. It's even VR headgear compatible, so you can really get into the experience.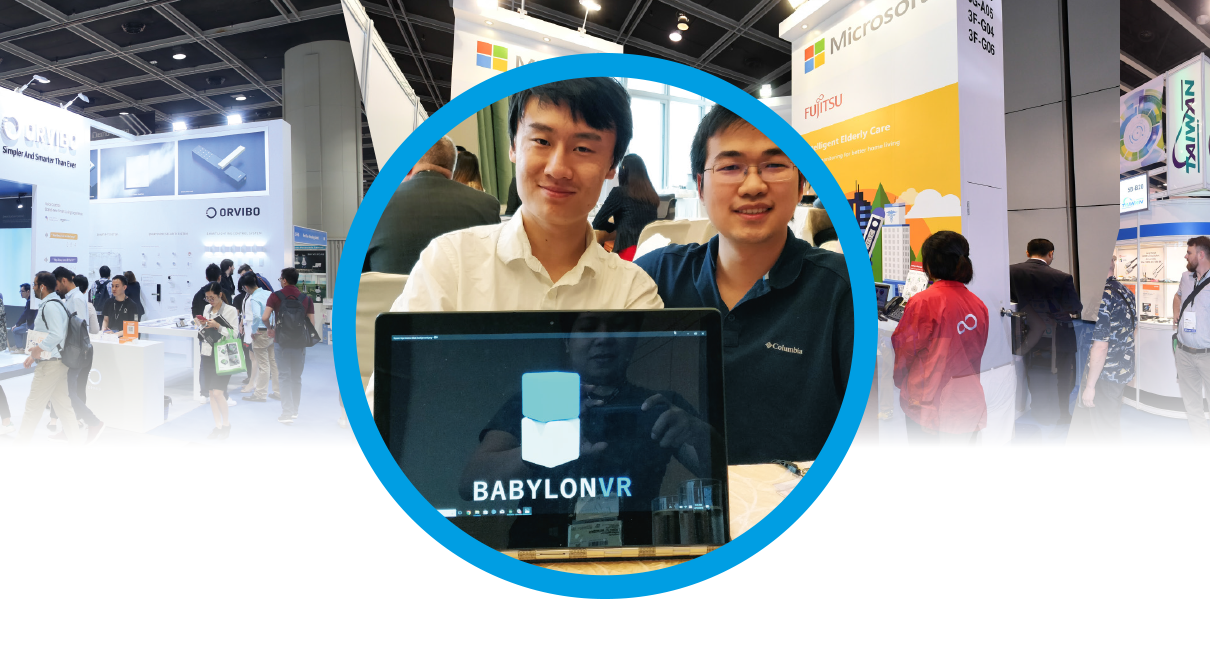 Babylon VR
Among all the devices, there were also a few developers hoping to bring solutions to real world problems. One such company is Babylon VR. They developed a software as a service platform that lets users create VR scenes with unparalleled ease and convenience. With just a simple 360-degree camera, a bit of time, and their easy-to-use interface, any consumer can create a virtual tour of a venue, walkthrough of their hotel or restaurant, an educational VR experience, or anything else that would benefit from the immersion virtual reality provides. The scene can then be viewed on any website, anywhere, with no additional plugins required. It democratizes VR, and is something we will see more of in the future.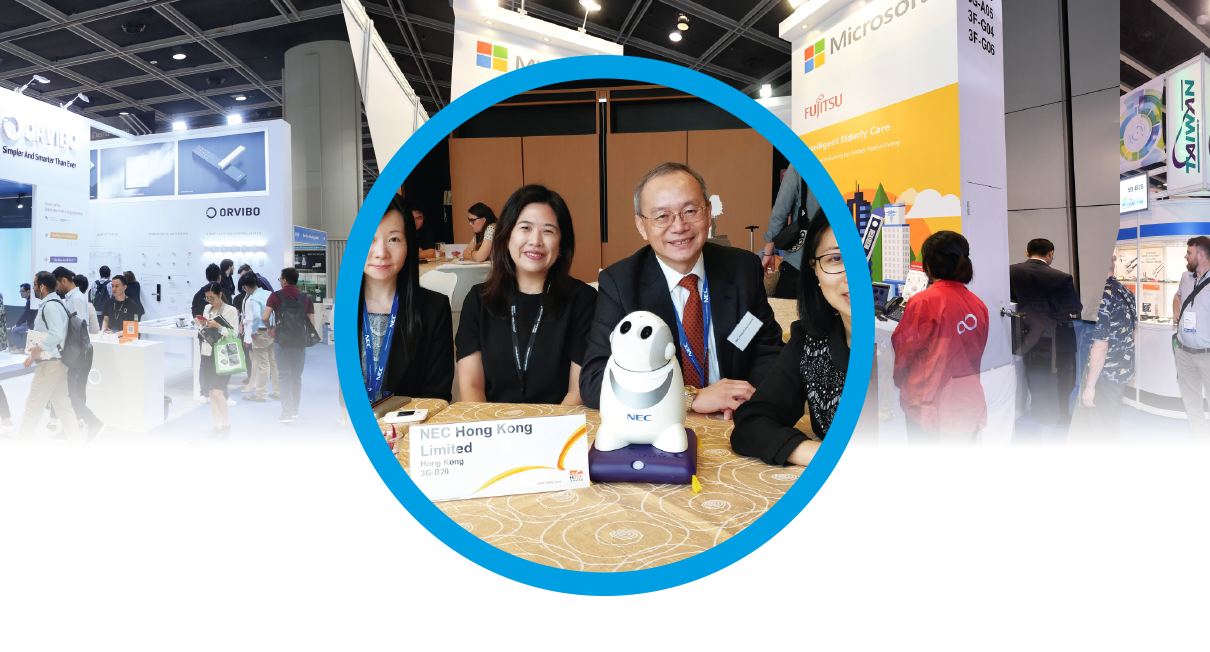 NEC Humane
Caring for children with special needs, or elderly sufferers of dementia can be a difficult, frustrating task. NEC hopes to make the process a little easier with the Humane Robot. The AI-powered device helps improve quality of life for affected persons by giving them another venue for interaction. It enables, empowers, and engages users with interactive programs that give them companionship at any time they may need it. The device even lets primary caretakers check in on their patients when necessary, to ensure someone can always be there, keeping an eye on their safety and well-being. NEC works closely with care providers to tailor the abilities of the robot to ensure the best care can always be given to those who need it most.
There's so much more we picked up from the HKTDC event, so stay tuned next month for more of the things we discovered at the event.
Also published in GADGETS MAGAZINE May 2018 Issue.
Words by Ren Alcantara