Globe, a leading digital solutions platform, and Acad Arena's CONQuest, the country's largest gaming, music, and pop culture convention, have unveiled their 2023 Scholarship awardee, in a revolutionary step aimed at nurturing young talent in the gaming industry.
The first-ever scholar under the program, Bhea Louisse Rico, is a Mechanical Technology student at the Technological University of the Philippines-Taguig who excels both on and off campus.  Through the scholarship, she received a PHP100,000 grant, a Conquest All-Access Pass for an unforgettable meet-and-greet experience with popular streamers, and a Globe content feature to chronicle her journey at CONQuest 2023. 
The scholarship is part of Globe and CONQuest's commitment to empowering student gamers by acknowledging their academic achievements and encouraging their passion for gaming and the many useful life skills it can foster.
The grant also paved the way for Bhea's mom to accept her love for gaming — something she had kept a secret as her mother thought it was "distracting rather than an inspiration for me."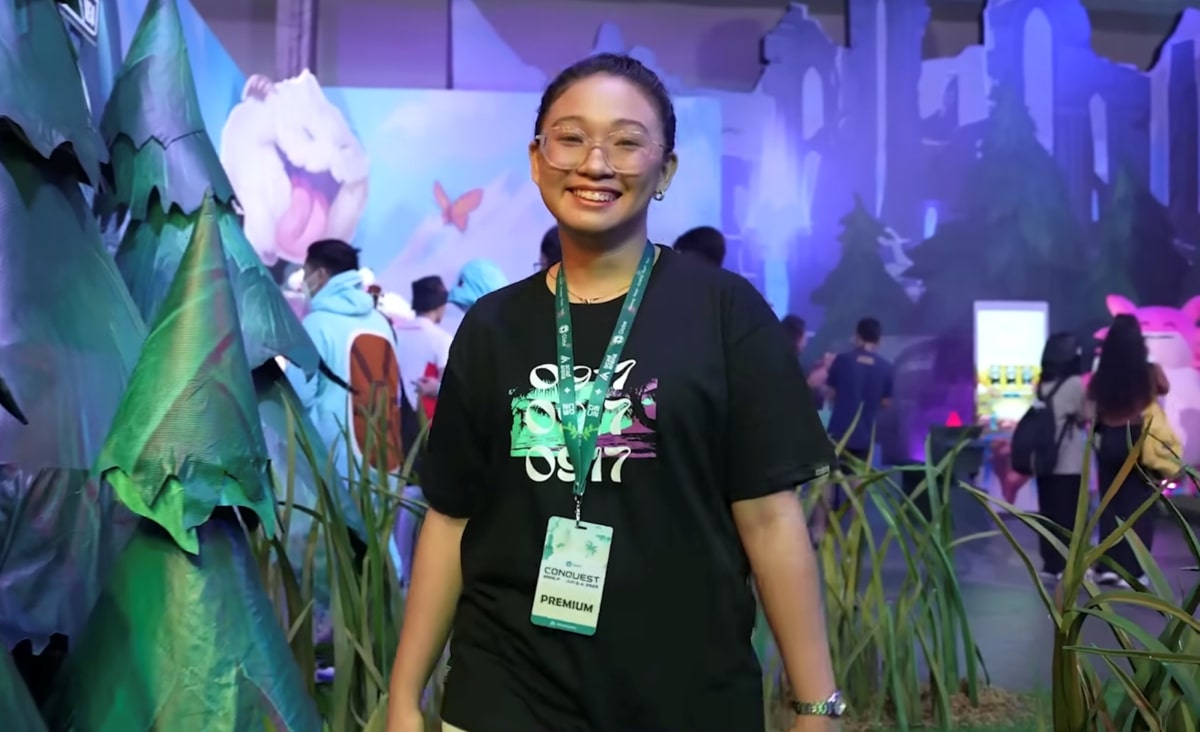 "I told my mom 'Ma, I got a scholarship,' and she cried. That made me emotional. Tanggap niya na 'yung ginagawa ko. Kung saan ako masaya, masaya na rin siya para sa akin. Mas lalo ako na-inspire na ipakita 'yung skills ko with the scholarship I got," said Bhea. 
Bhea is a dedicated gamer who draws inspiration from popular streamer Valkyrae, known for her thrilling VALORANT games.
"I take inspiration from Valkyrae. Kaya niyang balansehin 'yung pagiging entrepreneur and being co-founder of 100 Games. At the same time, she's very passionate about what she wants to do and how gaming affects her life," Bhea said.
Taking her cue from her Valkyrae, Bhea currently shuffles her passion for learning and gaming. Her impressive accomplishments include serving as the Internal Vice President of her school organization, being the current VALORANT Event Manager of Grayhawks Esports, and serving in leadership positions in her school's student government.
Grateful for her scholarship, Bhea said: "With this scholarship, I can further pursue my academic and gaming dreams."
Through the scholarship program, Globe aims to spotlight the potential benefits gaming can offer, challenge stereotypes surrounding it, and provide a platform for gamers to shine.
Ralph Aligada, head of Globe Games, Esports and Innovation, said, "We are thrilled to support Bhea in her journey. As one of Globe's scholars from our gaming and esports programs, she embodies the essence of what Globe Gaming stands for–  a balance of academic achievements and a passion for gaming. We believe in empowering the youth, and our gaming scholarship is just one way we are turning this belief into action."
Globe's commitment to fostering a thriving gaming community is evident through its partnerships with renowned leagues such as the Philippine Pro Gaming League and organizations such as AcadArena and Blacklist International. It also offers popular games such as Mobile Legends: Bang Bang, PUBG Mobile, Call of Duty Mobile, League of Legends Wild Rift, VALORANT, and Legends of Runeterra, bringing together gamers of all skills and experience levels.
As Globe continues its endeavors, it looks forward to welcoming more scholars in the future and further nurturing and empowering young gaming talents across the Philippines.
For more exciting news and updates, visit https://www.facebook.com/globetelecom.ggwp/.