The search for the champion brewer in the Visayas region is on as the nationwide Baristas' Quest concludes its final leg of the competition in Cebu City. 
Baristas and coffee enthusiasts in Cebu and neighboring provinces may join the Kettle + Cup: Coffee Brewing Challenge that is set to happen on July 25, 6PM at the Tightrope Coffee located at Pres. Quezon Street in Cebu City.
Michael Harris Conlin, President and CEO of Henry & Sons Trading and Manufacturing Company, Inc., who is also the 2019 Philippine National Barista Champion and the 2019 World Barista Championship Semi-Finalist, leads the Baristas' Quest campaign. 
Baristas' Quest is a month-long campaign of competitions created to empower and promote camaraderie amongst Filipino baristas and coffee enthusiasts, and to showcase their skills in making coffee. Succeeding legs of the competition took place in Davao and Baguio City. 
John Rey Plaza of 4th Street Café emerged as champion in the Quest Coffee Triangulation Competition in Davao City while Leandro Lamis of Figaro Baguio won in the Coffee + Art: Latte Art Throwdown in Baguio City.
For the final leg of Baristas' Quest, individuals who can extract rich coffee flavors into a cup may register on or before July 22 for the Kettle + Cup: Coffee Brewing Challenge at bit.ly/BaristasQuest-Cebu. Registration is free.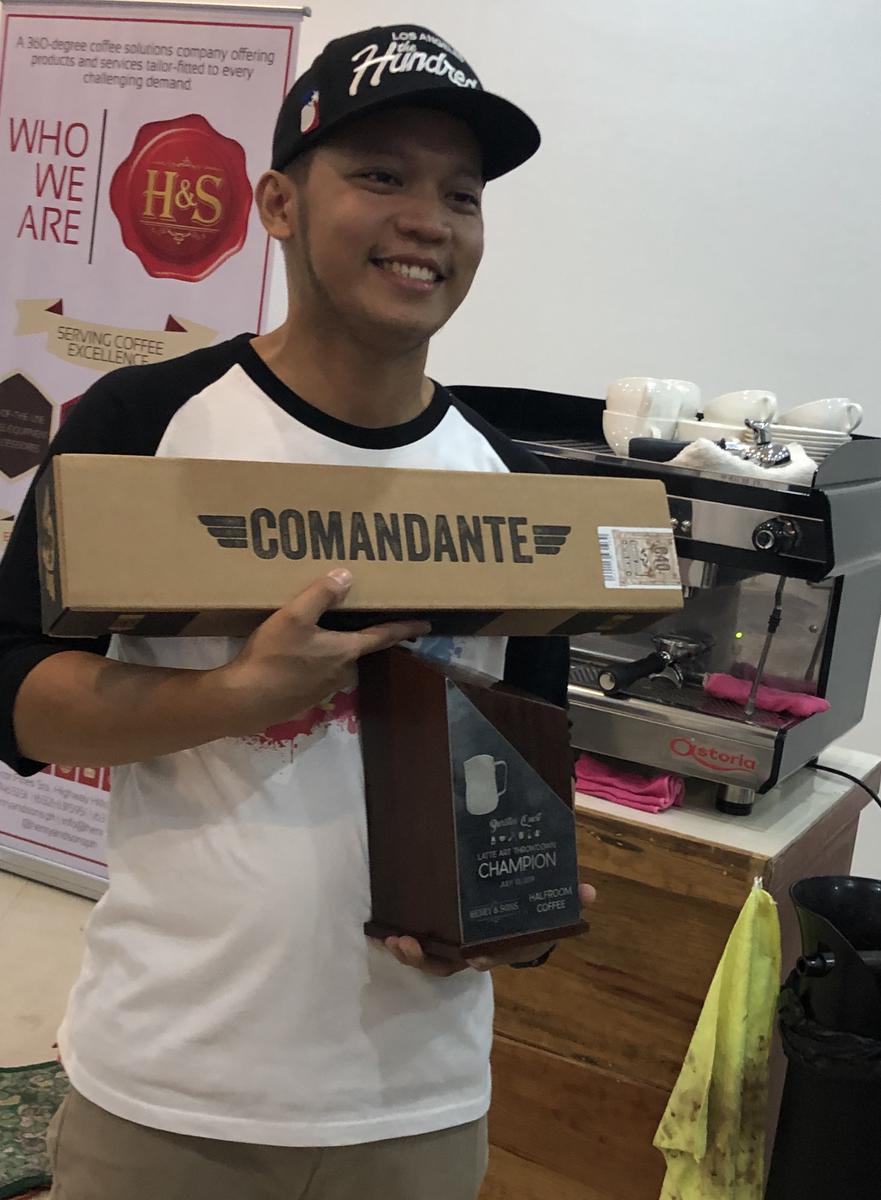 The champions of these competitions will get the chance to represent his or her region by getting a competitor sponsorship package for the National Coffee Championships, a travel allowance and accommodation to the Philippine National Barista Assembly happening on September 20 at the SMX Convention Center Aura, and a Comandante Grinder! These events are co-sponsored by the venue partners.  
To know more about Barista Quest visit www.facebook.com/baristasquest/ or contact Tony Dy at 0917.153.1188.