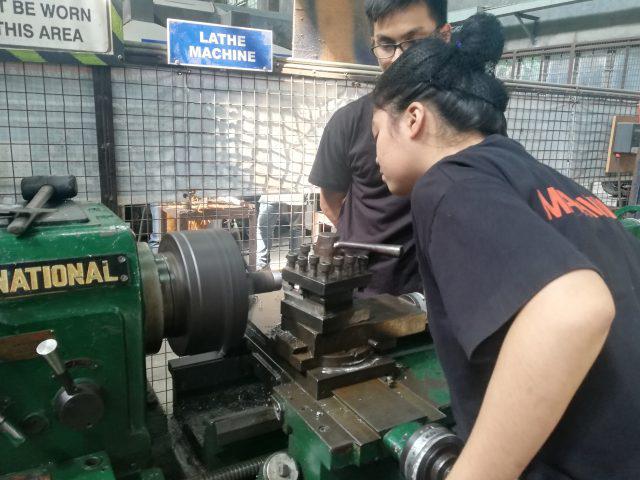 Here in the Philippines, technical-vocational education (TVE) still gives an impression that it leads to less fruitful careers. However, this Tech-Voc school in Pandacan proves otherwise.
Even before the senior high school system was implemented in the country, the Fr. Pierre Tritz Institute (or formerly known as ERDA Tech) already established high-school tracks that specializes in practical, skill-based tech-voc programs namely: Machining, Electrical Installation and Maintenance, Food Trade, and Automotive Servicing.  Believing in the transformative power of education, the institution admits students from low-income families and offers fully-subsidized scholarships through corporate and individual sponsorhips. Established in 1994, it has produced numerous competent workers who have gone to leave their mark in their respective industries
The institution has been partnering with industry leaders for intensive, five-month training (IPT) programs that give their young graduates an edge over their peers. Making them better prepared for employment immediately after graduation, this training with companies expose the students and help them adapt to their future work environment. It also helps them in establishing connections and cultivating relationships with prospective employees.
To celebrate its 25th anniversary, the Fr. Pierre Tritz Institute opened its doors to the media for the first time to demonstrate the type of training and mentoring that their students experience daily.
"The basic skills demonstrated are the same ones that we teach our kids within their first month at Fr. Tritz Institute and these lay the foundation for their further training in their chosen field—be it Machining or Electrical Installation and Maintenance." shared Fr. Pierre Tritz Institute – ERDA Tech's Senior High School principal,  Peter Marc D. Magsalin.