We recently had the pleasure to attend the Autumn edition of the Hong Kong Electronics Fair and the 22nd installment of electronicsAsia. Organized by the Hong Kong Trade Development Council, it's the largest marketplace for electronics in Asia, and attracts buyers from all over the world. This year, they recorded a total of 14,000 buyers from 64 countries who visited more than a thousand exhibitors.
Believe us when we say that it's a massive tech fair, covering everything related to electronics, from the smallest wearables to industrial automated robots, 3D printers, and vehicles. The fair is divided in five different halls, each of which showcases various categories in the field of consumer technology. As with the previous installment, what got a lot of the attention was the startup hall, where some of the most groundbreaking products and ideas were on show.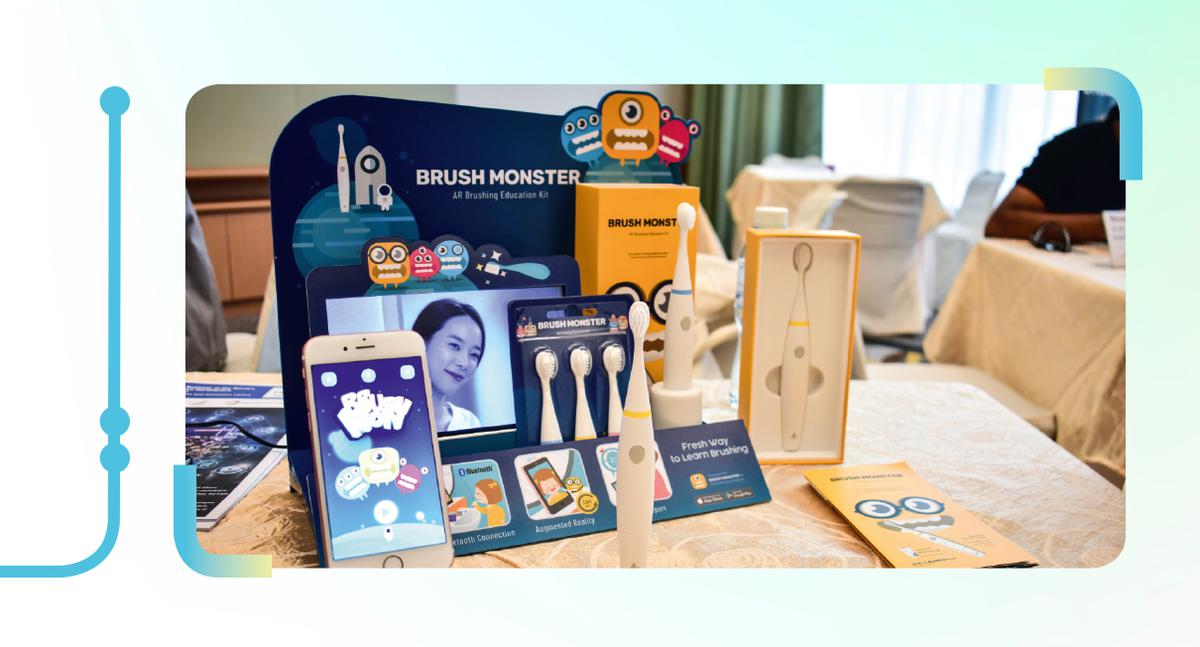 Kitten Planet Co. Ltd
Children often find brushing their teeth arduous. To make things easy and fun for them, this South Korean digital startup produced a smart toothbrush made especially for kids. Each Brush Monster set has a motion sensor, enabling parents to monitor kids' brushing behavior through its dedicated dental care app. The toothbrush sends notifications to connected mobile devices and teaches them the importance of dental hygiene, thanks to its cute AR instructional guide covered with colorful stickers that can be accessed in just one tap.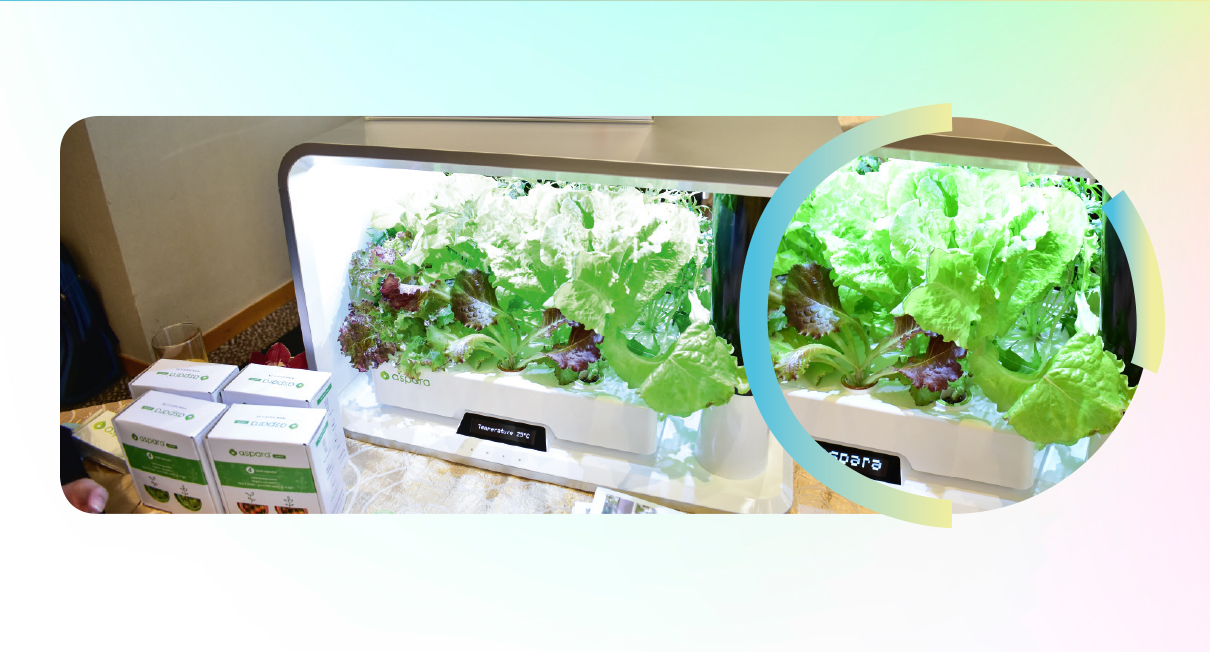 Growgreen Limited
Having a green thumb is a gift, but with this smart planting panel, anyone can now grow their herbs and vegetables in their living room. Providing GMO- and pesticide-free products, the state-of-the-art veggie grower is developed, researched, and manufactured by Growgreen Limited, a Hong Kong-based enterprise specializing in organic hydroponics. The IoT device encourages people to save money and eat right, nurturing seed capsules automatically using its complementary mobile app. It's eco-friendly too since it uses reclaimed water for irrigation of plants.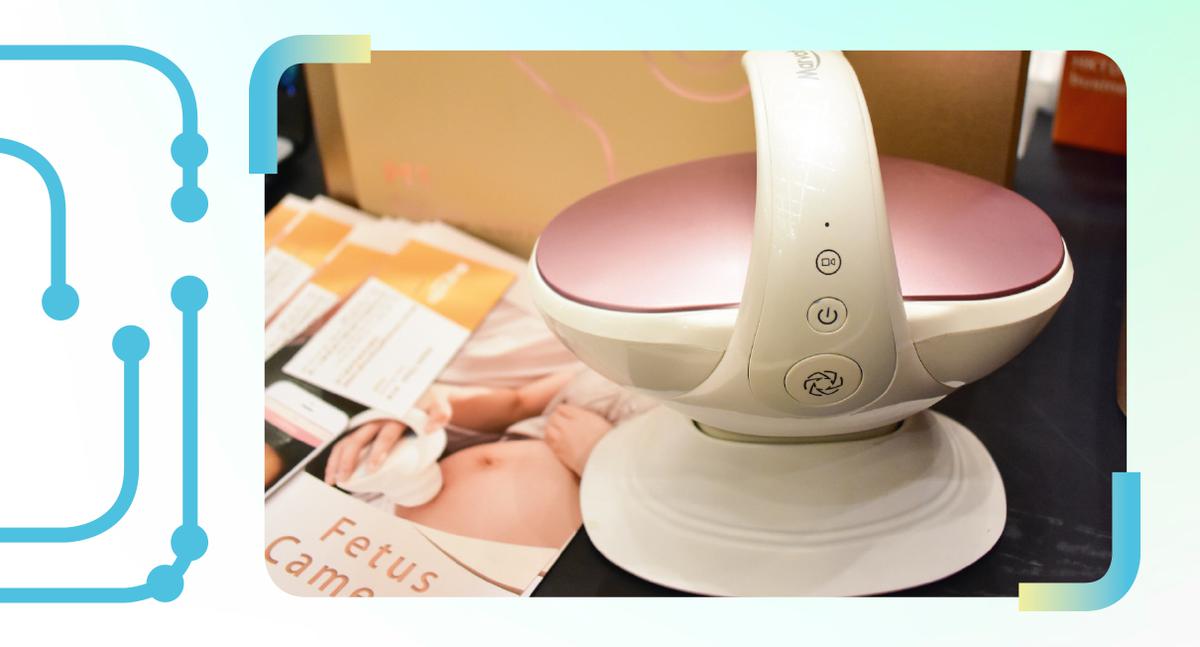 Marvoto Technology (Hong Kong) Limited
For expectant moms, there is no greater joy than seeing your baby's first sonogram, but as everyone knows, this usually requires them to go and see an obstetrician-gynecologist to get the procedure done. With the Hong Kong brand's M1 fetus camera, future moms can now check on their baby from the comfort of their home. The first of its kind, this compact ultrasound features an advanced echograph system that pairs wirelessly with iOS and Android devices. An accompanying app then provides live, clear 2D, 3D and even 4D images, thanks to its medical grade volumetric lens. Each package comes with free ultrasound gel, a protective box, and a charger.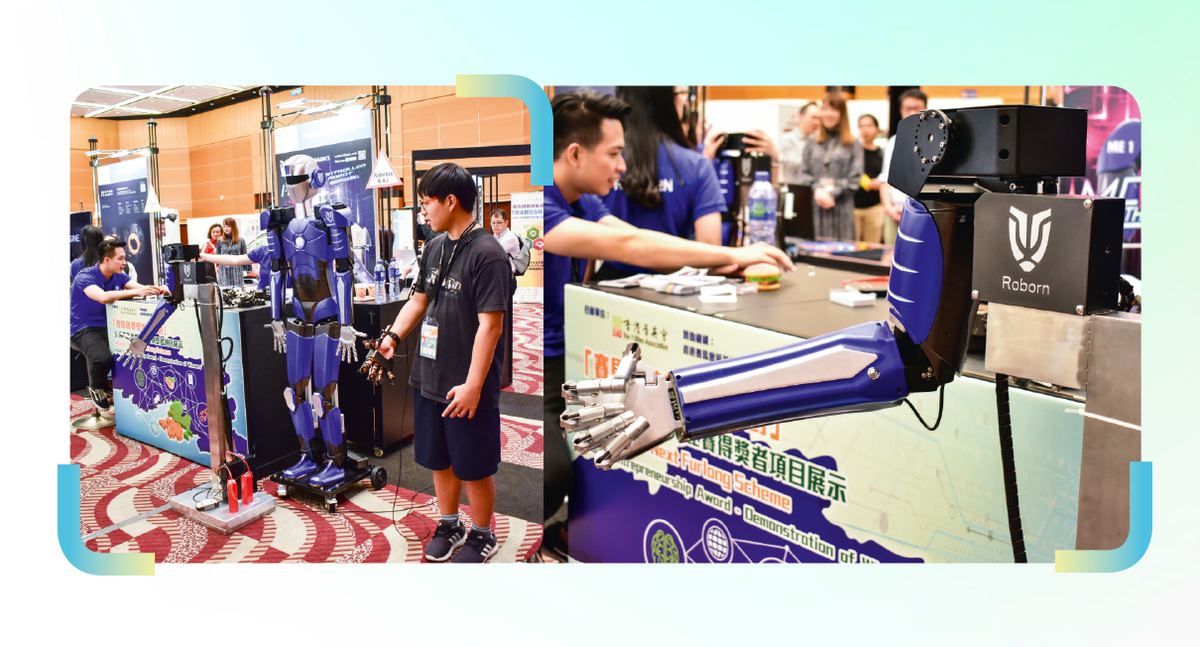 Roborn Dynamics Limited
This Hong Kong-based tech company combines robotics and motion sensors in one revolutionary invention. Targeted for industrial use, the ME-1 is used for performing risky jobs such as disarming bombs, or other tasks like domestic chores. According to CEO Eden Lu, the robot's 72 cm arms can be piloted with the use of an automated glove that detects motion wirelessly. It basically mimics complex human actions with a host of sensors and circuits, and is able to replicate the movement of fingers, arms, and shoulders. Users can control Roborn ME-1 for up to 2 hours by connecting it to a mobile device and VR accessories, as long as the devices all have stable access to data.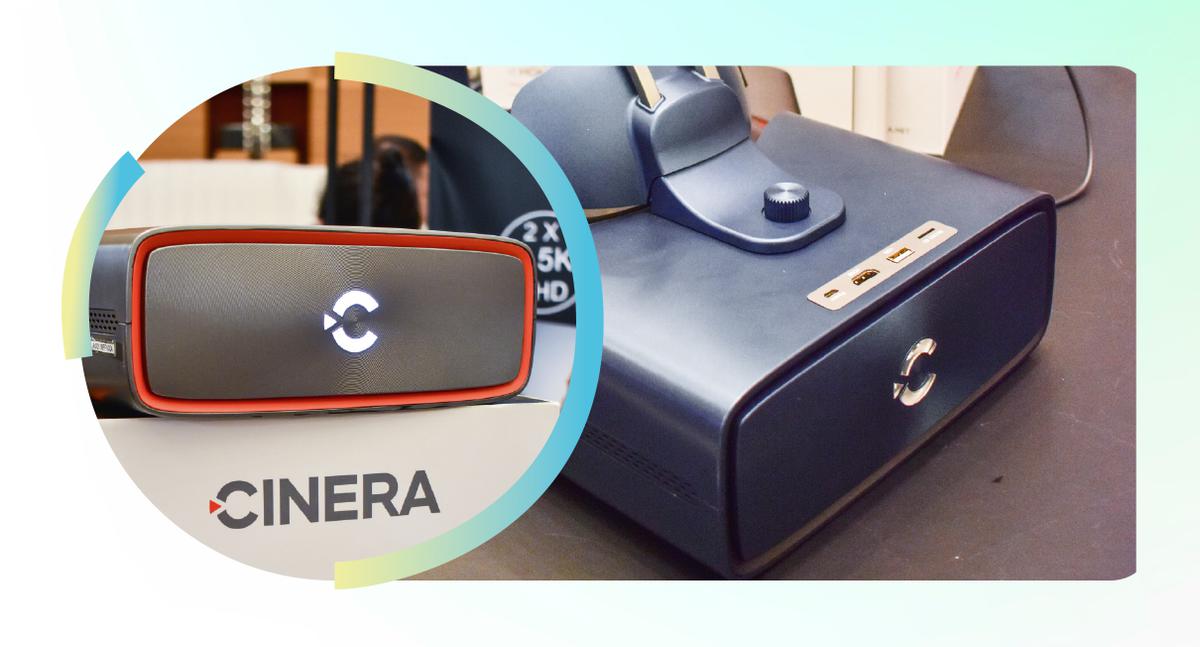 Cinera Inc.
Virtual reality gear has been a trend of late, but most are primarily geared towards gaming. So when a group of ambitious entrepreneurs launched a prototype of the personal VR headset for cinephiles on Kickstarter, a lot of investors showed up for the party. The intelligent, Android-powered goggles are equipped with dual 2.5K resolution screens that deliver your favorite movie or TV series in stunning detail. Its super-wide field of view offers an immersive cinema experience just like as its name suggests, allowing users to watch multimedia content in 3D right from their couch. Should you wish to watch from your Blu-ray players, PCs, flash drives, or gaming consoles, there are USB, TF Card, micro-USB and HDMI ports that can be found just above the camera, by the controls. For total viewing pleasure, additional accessories such as head mounts, replaceable face cushions, and burden-free lazy pods are also available.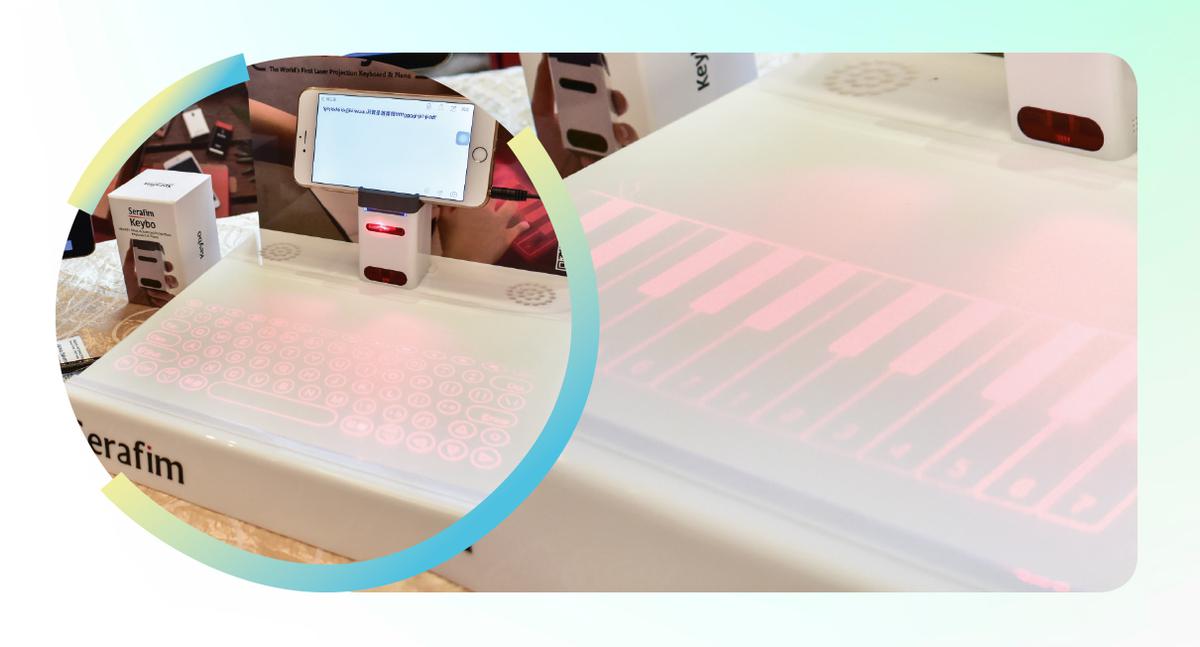 Serafim Technologies Inc.
We've been exposed to different smart peripherals, including laser keyboards. Serafim Keybo from Taiwan, however, is far from ordinary. Portable and futuristic, the universal laser keyboard/piano debuted last year at Kickstarter, and features a round key design for easier typing. It has a built-in stand for tablets and smartphones, supports up to seven languages namely English, Spanish, Arabic, German, Japanese, French and Chinese; and allows users to play bass, guitar, and drums for up to 10 hours at a time. When used with the company's local virtual apps, it turns into a gaming controller called Serafim Maker, inspired from Nintendo's Labo. You can even charge your device by plugging in to the built-in USB port, how cool is that?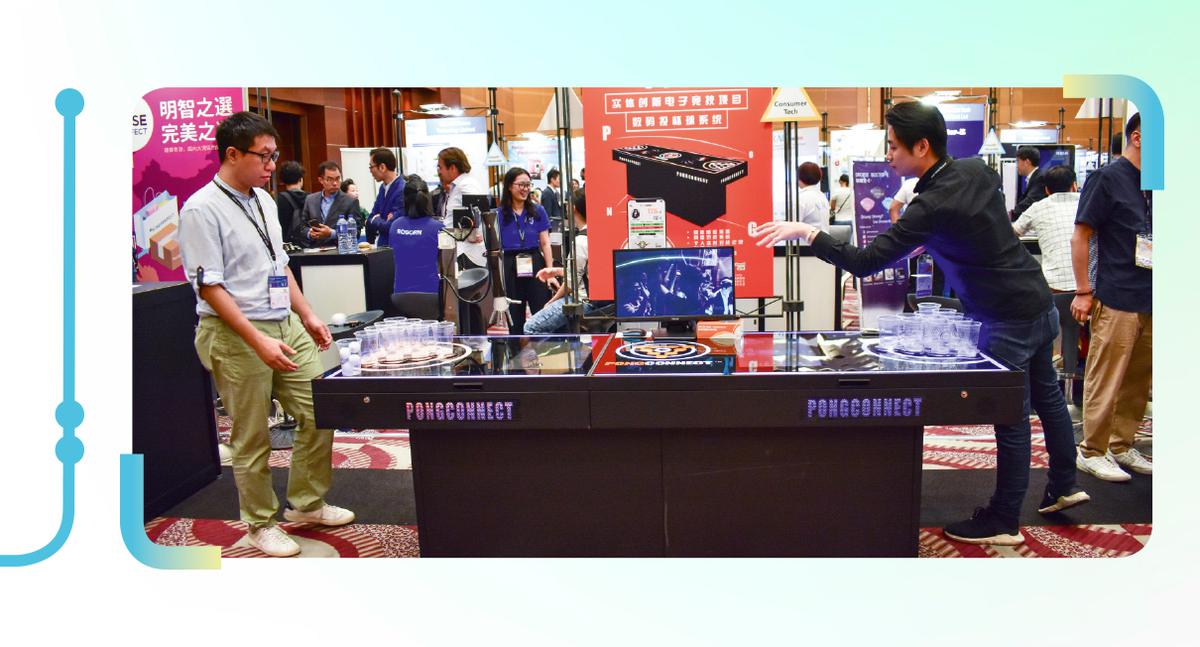 Atalon IP Limited
Aside from booze, something that's always welcome at gatherings are fun party games like beer pong. To make bars more inviting to large crowds, the Chinese company has developed an automatic scoring system for the popular drinking game. PONGConnect is a digital table that uses cutting-edge technology which moderates the whole game and collects data of players worldwide. Adding a modern twist to the drinking game, players can locate PONGConnect players in nearby areas, make their own profile, and challenge top scorers through its mobile app. They've just recently shown up in Southeast Asian countries, including the Philippines at BGC.
There are a lot of awesome IoT products that we had tested and encountered, so you better watch out for more as we continue our Autumn edition coverage in the next issue.
Words and photos by Jewel Sta Ana
Art by Jael Mendoza
Also published in GADGETS MAGAZINE November 2018 Issue