Now on its 18th edition, the World Bazaar Festival (WBF), the country's longest running annual charity bazaar is back to elevate our holiday experience like never before. That is, by inviting everyone to travel back in time to experience the simple joys and unfiltered pleasures of yuletide pasts through a "Boogie Woobie" Christmas!
Each year, WBF never fails to offer an unforgettable presentation with a series of themes that aim to give bazaar goers something new and exciting to look forward to. And this time around, WBF adds another spectacular concept to its roster as it offers everyone a chance to relive an awesome retro holiday.
Upon stepping inside, visitors are sure to be amazed by nearly 800 booths of the most diverse array of shopping finds and fabulous gift ideas from top brands, local makers, and even foreign retailers from countries such as Thailand, India, and Singapore – easily making it the most incredible one-stop shop for all of one's holiday shopping needs.
There's so much in store for everyone with the fantastic bazaar highlights that await at WBF 2018. For style stars and fashionistas who are looking to snag the best deals, not to be missed is the Designers' Avenue for a wide range of branded apparel and accessories at affordable prices. The holiday edition of Bloggers United, an in-house shopping event that gathers the country's top fashion and beauty bloggers to give fans a unique opportunity to meet their favorite influencers and even shop their closets!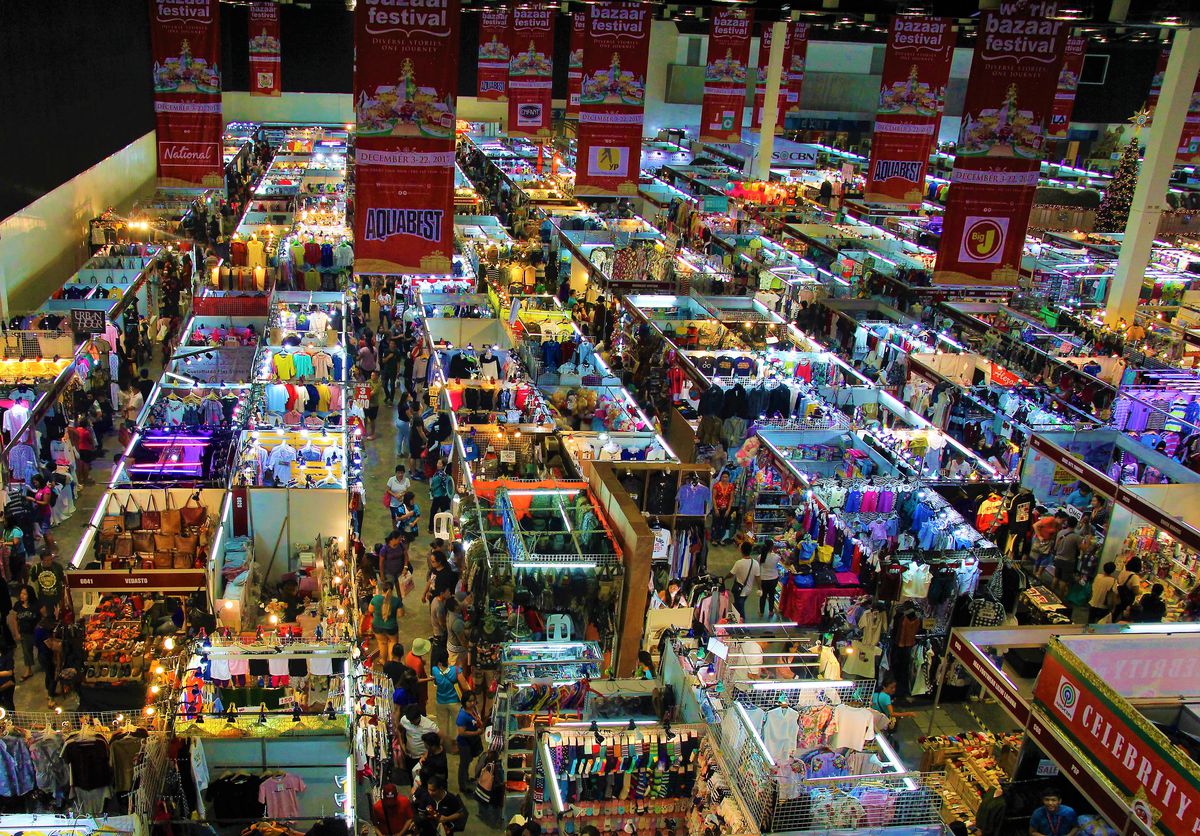 Another star-studded affair at WBF 2018 is the Celebrity Pavilion, a designated area within the bazaar where local celebrities set up their own booths to sell their personal clothes and belongings. Apart from the unique shopping finds, the Celebrity Pavilion is also a great way for fans to get up close and personal with their favorite showbiz personalities.  Other bazaar zones to check out include Woobie's Pet Expo, the Christmas Village, and the DA Pavilion which will be presented in partnership with the Department of Agriculture.
WBF is determined to give bazaar goers the complete yuletide bonanza with music-filled and family-centered events such as the Streetdance Competition, the Himig ng Pasko, Woobie's Kid Idol, Christmas Carol with the Angels, and the 12 Dogs of Christmas.
Bazaar goers can easily recharge or unwind over a plethora of mouthwatering food choices and drinks over at Woobie's Food World. Before heading home, bazaar goers are encouraged to drop by at Woobie's Goodies, a massive food shop where one can find a delectable array of holiday sweets and treats.
Organized by Worldbex Services International, the 18th World Bazaar Festival is happening on December 12 to 22, 2018, from Sunday to Thursday at 12:00nn to 10:00pm and Friday to Saturday at 10:00am to 12:00mn at the World Trade Center Manila. The bazaar is for the benefit of the ABS-CBN Lingkod Kapamilya Foundation. For more information, follow World Bazaar Festival on Facebook and @worldbazaarfestival on Instagram.