Not everyone's cut out for show business, but there are a chosen few who effortlessly sparkle in a sea of hopefuls. Sarah Geronimo belongs to the latter. Her iconic moment in the finals of Star for a Night–belting out the last note of Celine Dion's hit To Love You More and following it up with a poised theatrical wave of hand–launched the humble yet quirky young Sarah into fame.
Touted as one of the biggest stars of this generation, Sarah went from singing, acting, to dancing, making her an all-around performer. She is described as someone who will stop at nothing to improve her craft and this translates to energy-filled performances able to stop anyone in their tracks, drop what they're doing, and watch in awe. Through perseverance and passion, Sarah has become a top-billed talent capable of selling out concerts, rake in viewership ratings, and turn movies into blockbusters.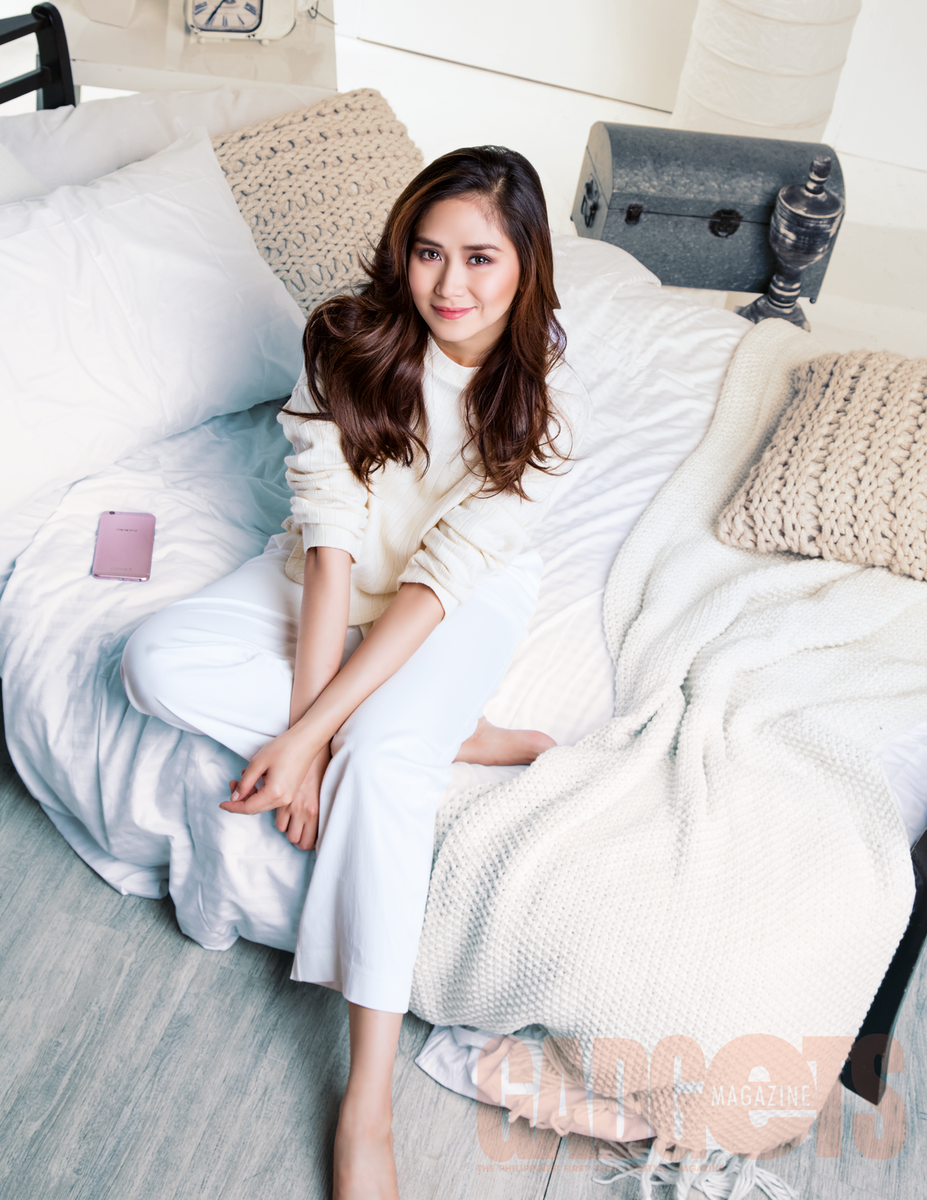 Contrary to her overwhelming stage presence, Sarah is a bubbly, shy lady off stage and everyone adores her for this reason. We'll go as far as saying she's the perfect representation of a good
girl—polite, smart, and charming. All these and her solid reputation has brands lining up to get her to endorse for them, but amidst all the recognition, the 28-year-old charmer
remains grounded.
On days off, Sarah enjoys travelling and doing new things to challenge her limitations. She also enjoys taking selfies with her Oppo F1s, which boasts a
16 MP front camera that produces images nothing short of amazing and showcases her stand out facial features impeccably.
They say legends only come once in a lifetime, we are privileged to have one in our midst.
Also published in GADGETS MAGAZINE September 2016 issue
Words by Mia Carisse Barrientos