The Philippine Society of Hypertension (PSH) is continuing its annual May Measurement Month (MMM) campaign this 2021 with a new implementation approach. Having been deferred in 2020 in consideration of the prevailing COVID-19 situation across the globe, the MMM this year has been reimagined to be relevant to the present status of the healthcare industry. PSH partnered with the local government of Manila, the healthcare business of OMRON, and other organizations to ensure the campaign's success amid the pandemic. 
The ongoing global health crisis has affected millions of people the world over, and hypertension remains the biggest contributing risk factor to global death. More alarmingly, high blood pressure (BP) is the number one preventable cause of premature deaths in the Philippines.
Deaths related to hypertension in the Philippines reached 14,488 or 2.38 percent of total deaths, according to 2018 WHO data. Hypertension-related diabetes is among the leading causes of mortality in the country, and hypertension will likely continue to be a great health risk factor as its prevalence rate is expected to increase from 26% to 29% of the world's population by 2025. This is further compounded by the fact that hypertension is among the common comorbidities for COVID-19 severe illness.
Despite these alarming figures, awareness, treatment and control of hypertension in the country remain relatively low.
May Measurement Month 2021
The International Society of Hypertension (ISH) made some changes to the format of this year's MMM campaign to meet its objectives even while complying with the safety protocols implemented in participating countries. The campaign is usually held on World Hypertension Day, which is observed every May 17, but MMM 2021 is extended and will run from May 1 to November 30.
"Aside from the extension of the campaign period, we are putting in place measures to ensure that we are promoting awareness not just about hypertension but overall public health as well. This means making sure that throughout the campaign, our volunteers, partners and participants can join without worrying about their safety and wellness," shared Dr. Alejandro F. Diaz, MMM 2021 country lead.
This 2021, the campaign is centered on encouraging individuals to participate by monitoring their blood pressure at home. The captured data can be logged at the MMM official website or the MMM mobile app. Screening sites will also still be established in key locations, as approved by the Department of Health.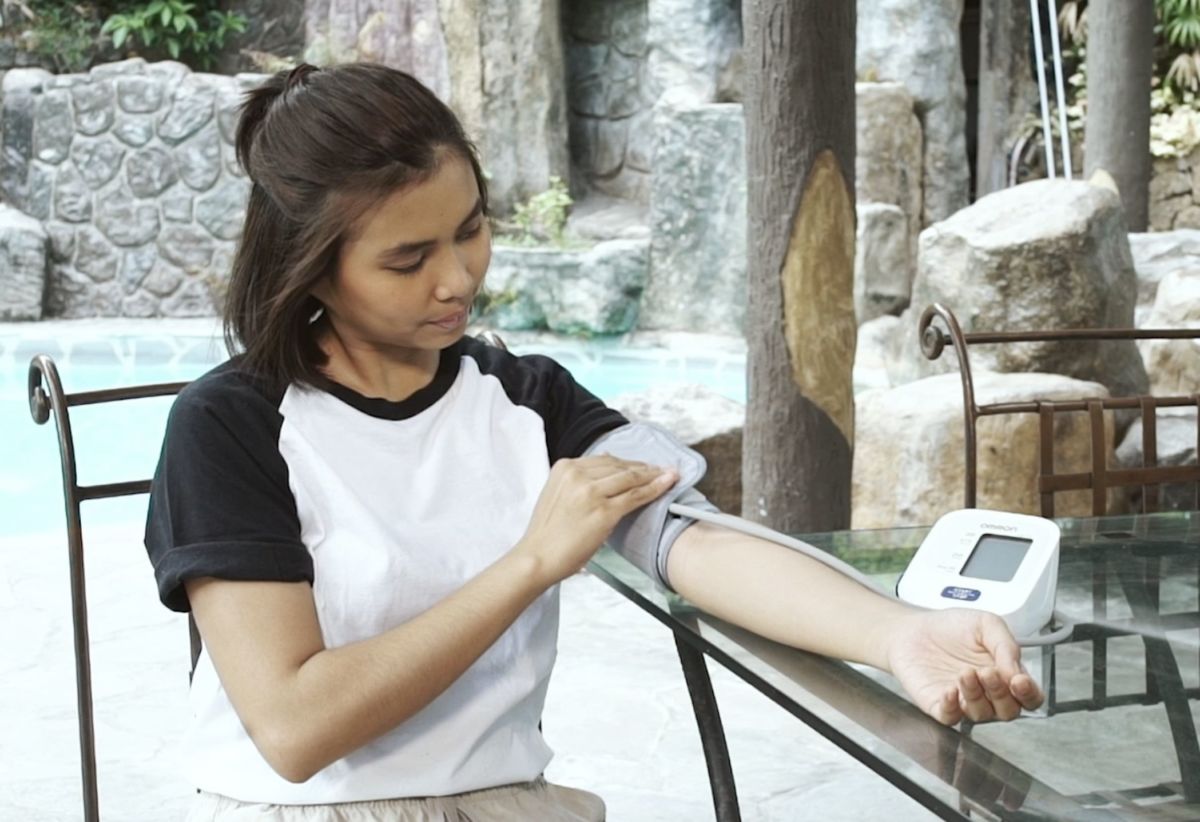 The Manila City Mayor's office has also shown its solidarity with PSH and its cause by supporting the launch of the campaign, as well as the actual submission process of captured data from onsite screening efforts. OMRON, which has been the official equipment partner for MMM since its inception in 2017, has also pledged more than 1,000 BP monitors in support of the MMM 2021.
"We want our fellow Filipinos to be mindful of the symptoms of hypertension as they prioritize their health during these challenging times. Filipinos of all ages and across all backgrounds are susceptible to high blood pressure. The adverse effects of hypertension is what PSH and MMM are rallying to prevent," shared PSH President Dr. Deborah Ona.
Healthy heart at home
As home blood pressure monitoring (HBPM) becomes a major component of the MMM campaign during the pandemic, PSH is also rolling out reminders on the proper method of taking blood pressure readings. Clinically validated BP monitors are key tools for capturing accurate readings and better data tracking instead of manual monitors.
OMRON's Healthcare business in the Philippines, an active campaigner for HBPM even before the pandemic, aims to deliver technologies that can help Filipinos attain a healthy heart all the more so during this time.
"The Philippine Society of Hypertension's goal is a reflection of what OMRON is committed to – improving lives and contributing to a better society. As we aim to remain safe at home, now is an opportune time to be more aware of our overall physical health. We hope MMM 2021 will be the catalyst to making home blood pressure monitoring a routine that Filipinos can comfortably integrate in their daily lives," said Yusuke Kato, general manager for OMRON Asia Pacific Pte. Ltd – Philippine Branch (Healthcare Division).
Aside from raising awareness about hypertension, PSH is pushing governments to improve BP screening facilities and healthcare systems. The campaign aims to reduce the global burden of disease and death caused by high blood pressure. In the past three years, people from more than 100 countries have been screened as part of the largest free public blood pressure screening program in the world.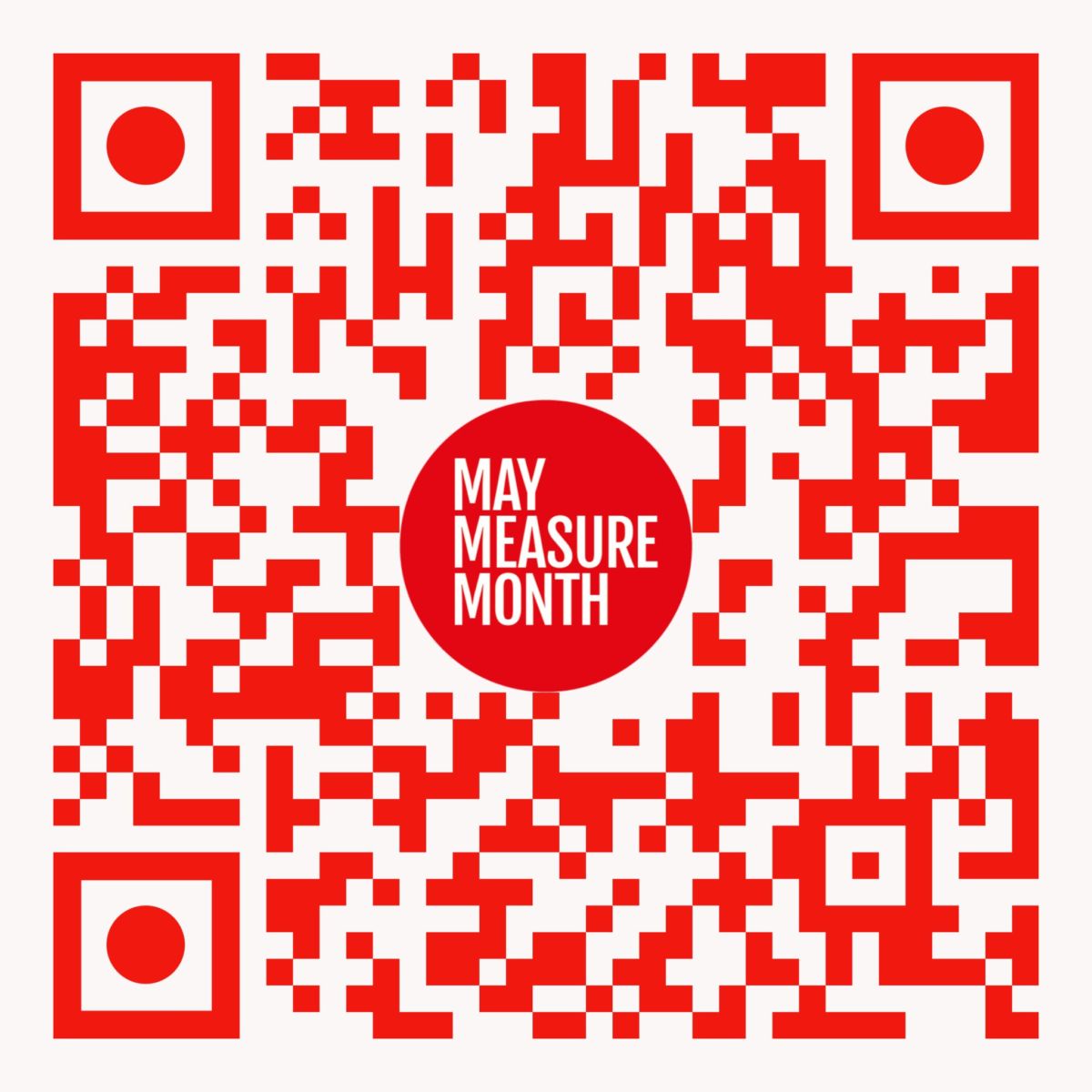 For more information on May Measurement Month 2021, you may visit www.maymeasure.org. The May Measurement Month participation survey can be accessed online at https://maymeasure.org/mmm-at-home/ or by scanning the following QR code.
In photo above: Manila Vice Mayor Honey Lacuna participates in the ceremonial BP monitoring during the MMM 2021 kick-off.