There is a massive misconception that esports, like the Mobile Legends: Bang Bang Pro League – Philippines (MPL-PH) is all about the players and coaches and the team that's out to win it all. For many, esports is about kids playing video games and winning a ton of money. It also doesn't help that mainstream coverage of esports initially focused on the prize pool and the players.
But it's more than that. Esports is a community of gamers, a community of individuals striving to make their passion a living, thriving industry. Beyond the stream and the glamor, there is a world of stories that need to be heard.
Becoming the voices behind the play
MPL-PH is the country's fastest-growing esports league. Now in its 10th Season (5th Year), the league has grown to staggering heights. Growing with it are its shouted casters who shared their own stories in a recent press conference.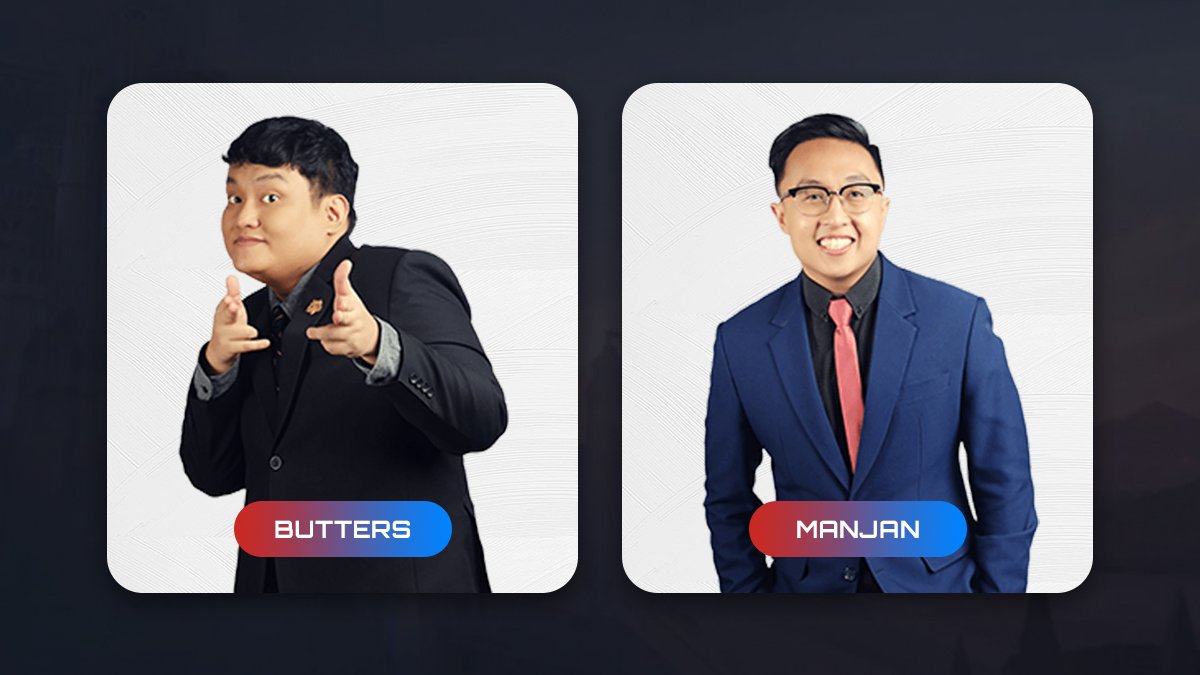 One of the most well-known and passionate casters in the local Mobile Legends scene is Mark Adrian "Butters" Jison. Esports wasn't a recognized career path when he was just starting in the early 2010s.
"My parents were one hundred percent against my career. They were telling me, 'You have a degree; why don't you use it? Why are you sticking with that?' There was even one time I was almost kicked out of the house. They didn't like the idea," he recalls. "On my graduation day, I had to cast. I asked my mom to please understand I need to shoutcast because this is what I want to do."
An IT major, Jizon was passionate about esports. He also didn't like the idea of a regular 9 to 5 job. "I wanted to get into esports so bad. So that is why I always say gaming saved my life because I didn't want a (regular) full-time job," he adds.
Despite their earlier resistance, his parents have become more supportive. "Now, when there are events like M3 or SEA Games, they would message me, 'Demonkite is good.' How do you know Demonkite? Are you watching? They would say yes," he shares. "Right now, it's a feeling… I'm happy, I'm in this position."
Unlike other MPL-PH personalities, Manjean "Manjan" Faldas recalls that his mom supported his passion for casting from the start.
"I come from a separated family, and my mom was the one who carried me up until now," Faldas narrates. "When I graduated, I became the one, the breadwinner of the entire family."
"I discovered shoutcasting in 2016. I auditioned for an organization that was looking for someone to cast in Tagalog. Then when 2018 came, our manager told us, 'Hey, you should try Mobile Legends' because mobile games are becoming a thing in the Philippines," he remembers.
Despite coming from a not-so-well-off background, he recalls how supportive his mother was even if they needed to live paycheck to paycheck. "My mom told me, it's up to you, son, just get money," he shares.
But of course, pursuing every dream isn't as easy as it sounds. Even if he's already doing what he wants, not everything is rainbows and sunshine for Faldas. "I think it's a struggle for me because this career requires a lot of patience, and it took me many years to master and adjust to the situation."
This has also taught him to value what he currently has and be determined to work harder.
"You need to work hard for the spot you want, and for me, the spot doesn't really exist because, at the end of the day, you will just have your family with you. And right now, I am still thankful even though sometimes I am stressed and depressed, I still get opportunities," he explains.
The behind-the-scenes care
Behind the camera, team managers make sure the team has everything they need to function. From consulting with players and coaches to managing the gaming house and transportation to venues, a team manager's job is stressful yet rewarding.
As the league is still relatively young and many pro players still considered minors, team managers need to exercise care in their approach.
"Sa minors iba talaga yung approach sa kanila, kasi nga may ibang needs sila. Iba iba sila kung paano makipag-communicate, madalas talaga iba-iba yung connection mo and approach," notes Adi Padilla, team manager for Bren Esports.
A team manager can be like an older sibling, or even a second parent, disciplining a player when needed or offering comfort during rough times.
"For me nung nagstart ako I really wanted may discipline yung players ko. Because most of them are minors and most of the time, you're not going to control them. That's my number one rule. I want them to be disciplined. As time passes, nadadagdag yung mga rules namin, and now I can say it is effective and hindi napapariwara yung mga players in his career and personal life," says Mitch Liwanag, country manager for Echo Philippines.
Being a team manager is an almost 24/7 job looking after the players and doing everything possible so they wouldn't have to worry about anything. While it can be stressful for the managers, they say their love for esports and the players makes it worth the effort.
Opening the scene for new stories
Whether in front of the camera or behind the scenes, esports offers many new opportunities and roles.
Miko Cuartero, business development manager at Omega Esports (PLDT's esports organization), shares his insights, explaining: "As you can see here in the MPL, there's production. You need to produce the tournaments. Tournaments Organizers are a big thing, but that's for the competition side. As for the other parts, you also have openings for social media, for editors of all types, videos, somebody to take photos, so there's a multitude of other jobs in it," he said.
Watching the MPL live, you'll be greeted by the myriad of cameras, lights, and even wires — it is like stepping into a movie production. Even just at the entrance, there are about a dozen staff helping to usher in the audience and maintaining health protocols.
Cuartero also believes that a career within esports is a good training ground for other career paths in the future. He notes how esports can train you for traditional jobs.
"For example, a social media manager. You can take everything you learn here to a traditional advertising job. Everybody needs a social media manager now. It's a good place to develop," he explains.
When asked whether you need an esports-related degree, he observes, "What we need are other professionals who want to learn esports. In esports, you have to learn everything on the fly because there's nothing else quite like it. The energy, the youthfulness, and even the humor and how to connect with the fans is a totally different thing," he adds.
Additionally, when asked about his thoughts on children pursuing a career in esports and neglecting their studies, he notes that this is largely a myth, pointing out that three players from Omega recently graduated.
"At the end, there will be studying involved as you need to study your opponents; you need to study the game. So if you're approaching it from the perspective of 'I just want to have fun,' that's not esports; that's just gaming."
He adds that esports is highly competitive, so studying and preparing for your opponents is a must. You'll have to hit the books in one form or the other. "When it comes to esports, it is a competitive scene, and for every advantage, you're gonna grind, you're gonna research, you're gonna use your head."
Words by Gabriel Pe
Also published in Gadgets Magazine October 2022 Issue