With the shift to learning from home, I'm sure many of you are searching for the best option for a tablet for the incoming school year. I have a proposition, and if you're an early Apple adapter, or someone very invested in the Apple ecosystem, it might cost nothing at all.
Ladies and gentlemen, the Apple iPad Pro 10.5-inch (2017), or even the older 12.9 inch iPad Pro.
It might seem strange for a tech guy to suggest devices that are a few years old at this point, but bear with me. First, these can be had for rather cheap. Chances are good you even know someone with this older model of iPad Pro and is willing to let it go for a few bucks—you might even have one yourself. This device might have some years on it, but it's still extremely fast, and more capable than you might give it credit for. Each had blazingly fast hardware back when it first came out, and that still puts it in roughly the same ballpark as more recent, but lower-end iPad options available this year.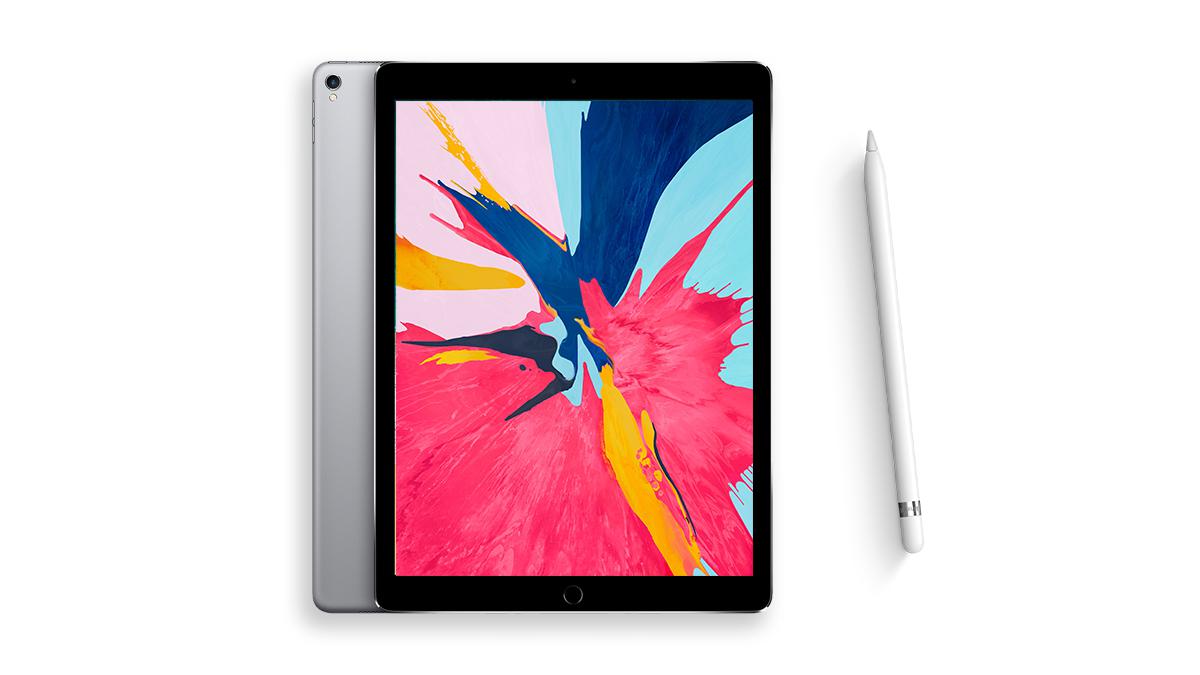 The iPad runs on a solid, tested, updated (at least for the 2017 edition) OS that can run essentially everything in the App Store, and does so without any trouble or complaint. This is more than can be said about some cheaper Android devices. Being a tablet, and a thin, light one at that, this pops handily into a bag and can be carried around with greater ease than a full laptop, while offering close to laptop functionality, with a few extra accessories. It also has great battery life, so you don't have to carry around a power brick, and if you do need to top it up, you can use a powerbank or mobile phone charger with no problems.
As we mentioned earlier, there's a lot of school-centric software available for the iPad as well. Things from note-taking apps that can convert written text to typed text, apps that allow you to edit and mark up PDF files, video and photo editors, and study apps all abound, so you'll be totally spoilt for choice. A few minutes of browsing and downloading is all you'll need to load it up with all the apps you'll need for a school year.
Being among Apple's more popular devices, the market is still rife with accessories that make this model of iPad pro a great choice. You'll want something for protecting it from the bumps of the everyday, so consider some sort of case. There are cases that also come with a keyboard, but I would personally stay away from those, as they are usually wanting in the performance department. A separate bluetooth keyboard with a better key layout and more space will be much more useful—I have a tri-fold model that I have used for years for banging out articles, and I'm still quite pleased with it.
One of the most powerful tools you can pair with the iPad pro, however, is the first generation Apple Pencil. This lets the user take down notes more naturally, in a way that's more like a pen and paper, which studies have shown to be better for retaining knowledge. It also unlocks a lot of the device's potential, so getting the iPad pro without an Apple Pencil is a waste.
As we mentioned earlier, it's possible to get these models of iPad for cheap—easily less than PHP 30,000 if you check online, or with friends. Sites such as Amazon offer refurbished models (with a decreased warranty) for about that much, so check that as an option. Be aware that you will be ordering overseas, which can make warranty claims a little more difficult, but it's a great option nonetheless.
Some brick-and-mortar shops might still have a model or two brand new, and while it might not be as cheap, you're still likely to get a great deal, and a warranty.
Before you hand the device over, make sure to unbind it from the original user, the steps to which can be found in the settings of the iPad. After that, it's a simple matter of making a new account for the next user, loading it up with the relevant apps, and watching the learning happen.
Words by Ren Alcantara
Also published in the GADGETS MAGAZINE June 2020 Issue